You Can Now Buy Carrie Fisher's Prescription Pill Bottles
If you've always wanted to get your hands on a little Carrie Fisher memorabilia, now's your chance.
The late Star Wars actor's prescription pill bottles are set to be up sale in the Hollywood Legends and Music auction in Los Angeles, along with pill vials that once belonged to Frank Sinatra, Marlon Brando, Jerry Seinfeld and others.
The auction is set for Saturday, but some Fisher fans have already placed bids on Fisher's Mickey Fine Pharmacy prescription bottle. According to The Hollywood Reporter, bids for the retro pill bottle—dated December 19, 1995—were already up to $70 as of Wednesday. By Thursday, the bottle was bidding for $110.
"Believe it or not, there's a ton of interest in those," Brigitte Kruse, owner and lead auctioneer at GWS Auctions, the auction house holding the sale, told The Hollywood Reporter. "People like those types of items because they know for sure that a famous person has come in contact with them."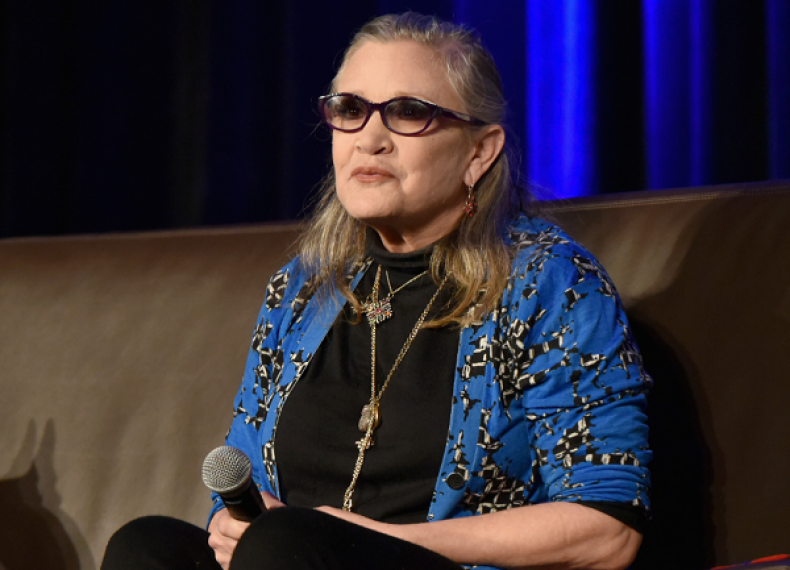 The Mickey Fine Pharmacy bottle once contained 30 50-milligram Revia pills, an oral naltrexone medication that is often prescribed to people suffering from drug addiction to prevent them from using certain drugs—like opiates—again, according to WebMD.
Fisher died when she was 60 years old from a massive heart attack on December 27, 2016. She struggled with alcohol and drug addiction throughout her life, and in her older age she often spoke candidly about her use of prescription pills. The cover of her 2008 memoir, Wishful Drinking, featured a handful of spilled pills and an empty martini glass. Her remains were placed in a large porcelain urn resembling a Prozac pill. Prozac is usually prescribed to treat bipolar disorder, which Fisher also suffered from.
Of course, there's more than just celebrity pill bottles up for auction. Also on sale at the 175-item event is Michael Jackson's famous left-handed crystal glove (he wore it on his 1997 History tour), as well as sunglasses once owned by Marilyn Monroe.