How Carrie Fisher Raised Her Daughter Billie Lourd 'Without Gender'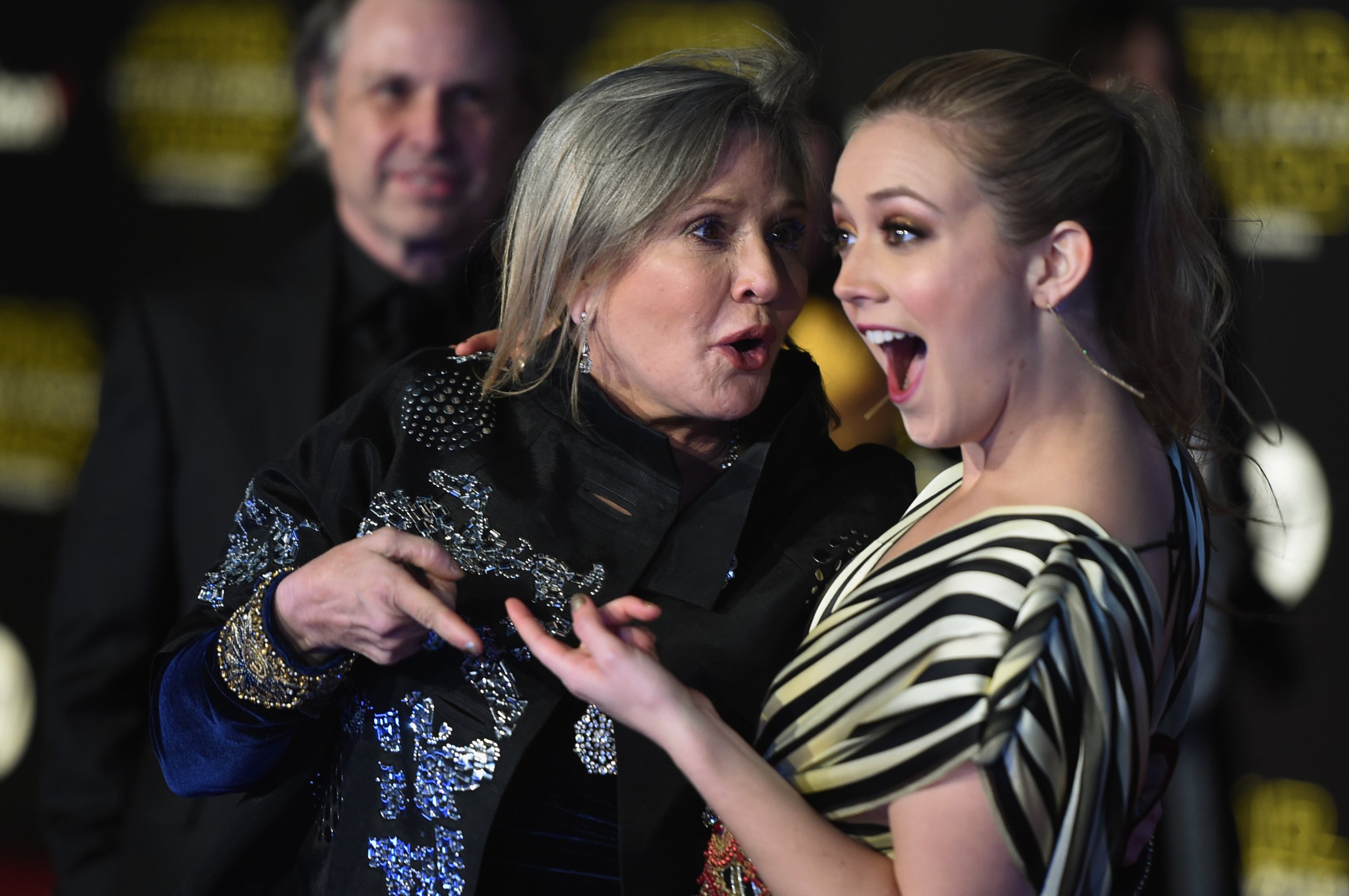 As Carrie Fisher's fans and loved ones mourn her untimely death, many have taken to social media to praise the actress for her frank comments about mental health and the treatment of women in Hollywood.
A September interview in Teen Vogue with Fisher's daughter, Billie Catherine Lourd, has resurfaced, in which spoke about her mother's parenting techniques, and spoke of being raised "without gender."
Lourd is also an actress, known for her role in Scream Queens, and confirmed that her 60-year-old mother had died following a heart attack via a statement released by a family spokesperson on December 27.
In the Teen Vogue interview, Lourd said: "She told me to be true, and kind, and confident in yourself. She raised me to not think of men and women as different. She raised me without gender. It's kind of the reason she named me Billie. It's not about being a strong woman—it's about being a strong person. She once told me, 'I never sat you down with a credo. It was more about leading by example.'"
People across the world have lauded Fisher's straight-talking, gender-stereotype-defying attitude, and share memories of her not just as Princess Leia in Star Wars, but as a mental health advocate and writer.