Carrie Fisher Reveals She Had an Affair with 'Star Wars' Co-Star Harrison Ford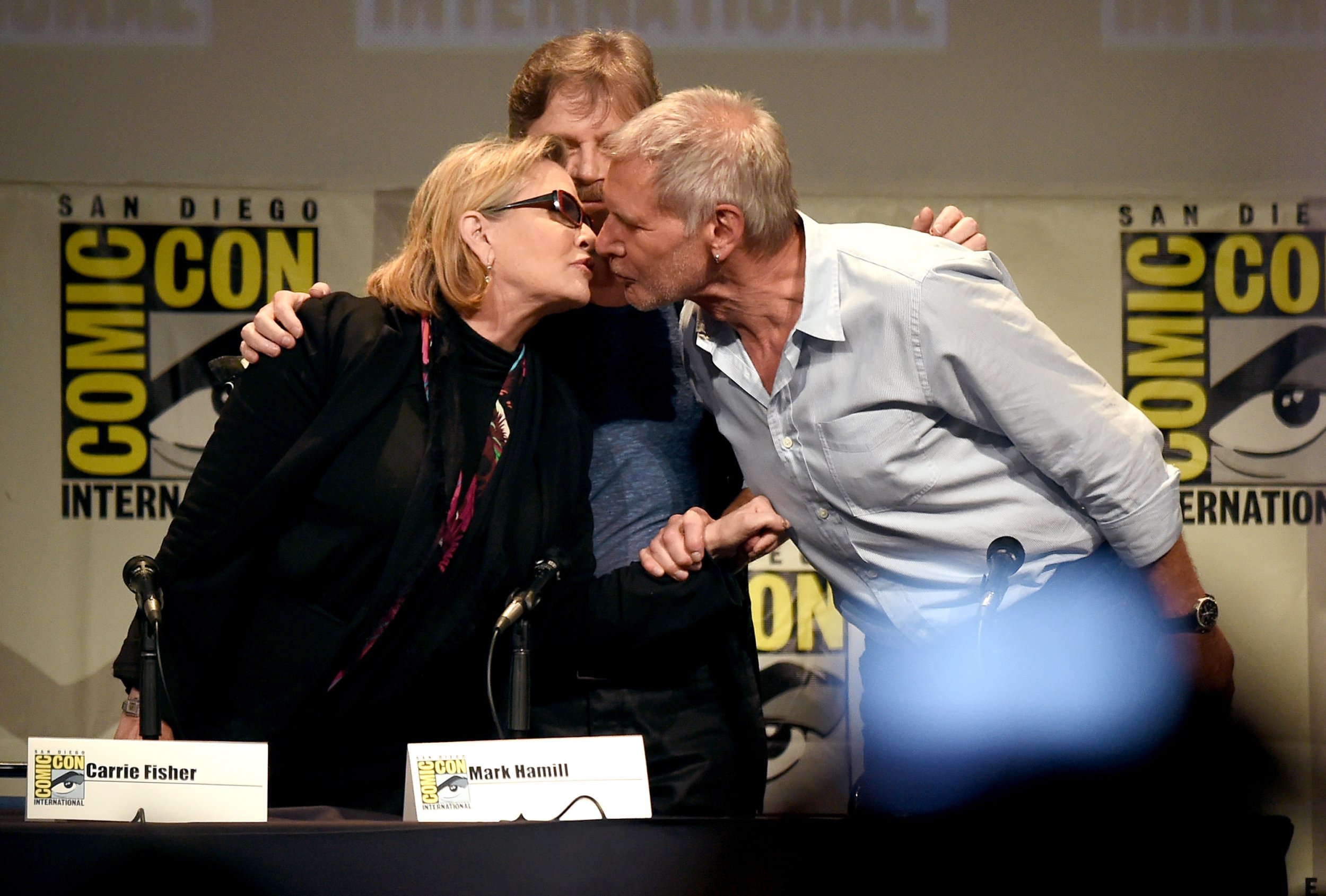 Star Wars actor Carrie Fisher has admitted to a three-month affair with co-star Harrison Ford while filming the original movie.
Fisher—Princess Leia in the franchise—revealed her 40-year-secret in an interview with People magazine, saying she had an "intense" relationship with Ford during production of A New Hope in 1976. She was 19 at the time, while the Han Solo actor was 33 and married with two children.
"It was Han and Leia during the week, and Carrie and Harrison during the weekend," she told the magazine.
The 60-year-old actor, who is promoting her memoirs The Princess Diarist, said she decided to open up about the relationship because it played an important part in her growth as an adult.
In the book, Fisher describes waking up feeling guilty after spending the night with Ford for the first time following Star Wars director George Lucas' birthday party.
"I looked over at Harrison. A hero's face—a few strands of hair fell over his noble, slightly furrowed brow. How could you ask such a shining specimen of a man to be satisfied with the likes of me?" she writes.
Fisher added: "I was so inexperienced, but I trusted something about him. He was kind."
The actor told People she told Ford about her plans to include the story in the book and gave him a draft.
The pair were reunited in the most recent Star Wars film, The Force Awakens, in 2015.
Carrie Fisher Reveals She Had an Affair with 'Star Wars' Co-Star Harrison Ford | Culture