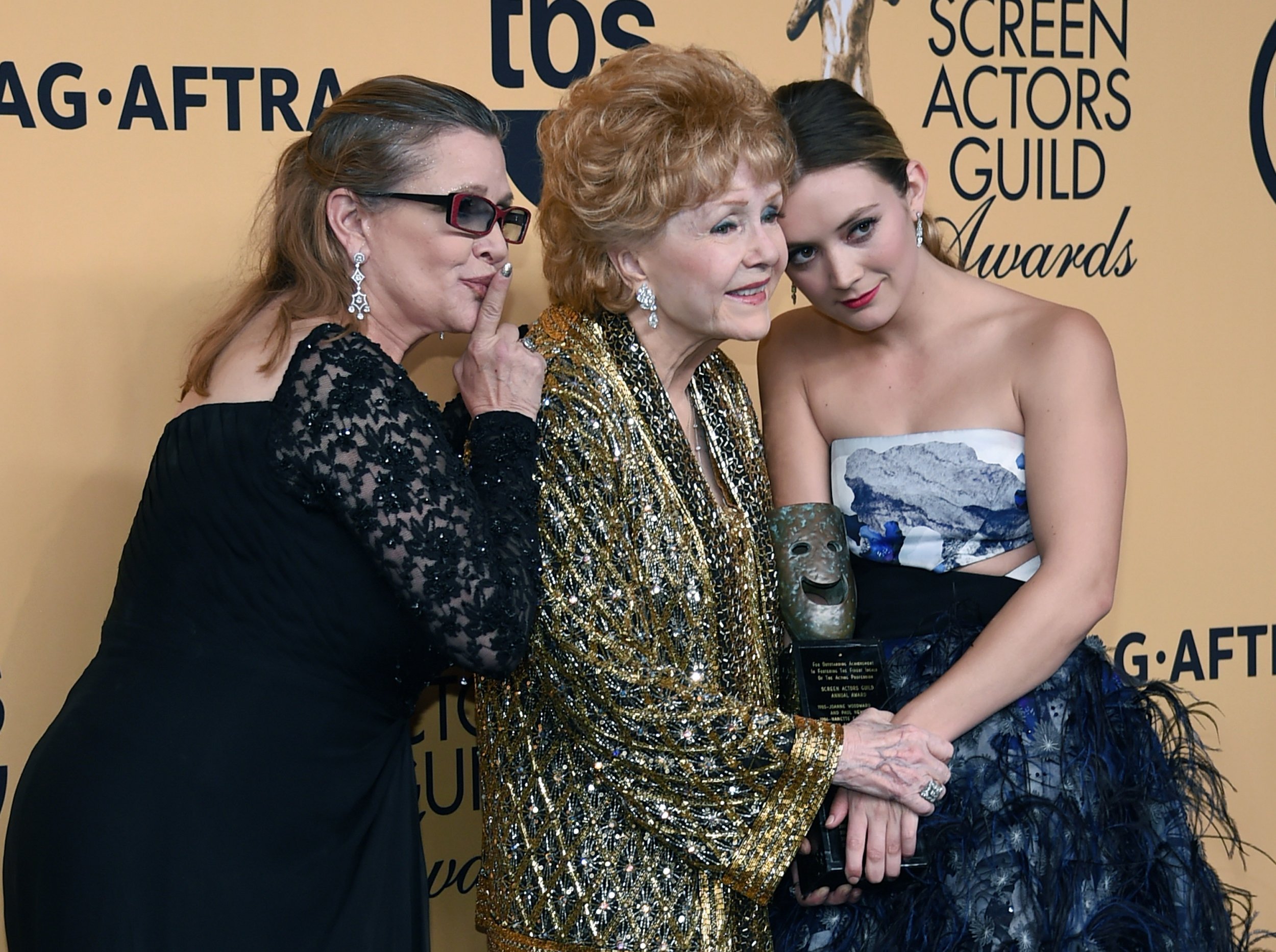 Carrie Fisher's daughter Billie Lourd has spoken publicly of the tragic deaths of her mother and grandmother Debbie Reynolds for the first time.
The 24-year-old actor, best known for Fox's horror-comedy series Scream Queens, shared a picture of herself as a child with Fisher and Reynolds on Instagram Monday. She thanked wellwishers for giving "me strength during a time I thought strength could not exist."
"There are no words to express how much I will miss my Abadaba and my one and only Momby. Your love and support means the world to me," Lourd added.
Star Wars actor Fisher died last Tuesday, four days after being admitted to hospital after suffering a heart attack on a flight from London to Los Angeles. Reynolds, the legendary Singin' in the Rain star, died a day later following a suspected stroke.
Reynolds' son Todd Fisher told ABC's 20/20 last week that his grieving mother said "she really wanted to be with Carrie," following the Princess Leia actor's death, and "within 15 minutes from that conversation, she faded out, and within 30 minutes, she technically was gone."
Fisher also revealed that his mother and sister are likely to have a joint funeral.