Carrie Underwood and 5 More Celeb Moms Who Talked 'Bouncing Back' After Pregnancy
Carrie Underwood detailed the challenges with "bouncing back" following pregnancy on Tuesday.
Underwood, 36, has welcomed two children with husband Mike Fisher since the couple tied the knot in July 2010. The "Cry Pretty" singer gave birth to her youngest, Jacob Bryan Fisher, in January. She admitted via Instagram on Tuesday that getting her body back to where it was before being pregnant with Jacob was hard and that it was "much more difficult than" after having her eldest son Isaiah.
"I've been pretty hard on myself lately. I go into the gym and I can't run as fast or as far. I can't lift as much weight or do as many reps as I could a year ago. I just want to feel like myself again...for my body to feel the way that I know it can," she wrote. "As I was working out today, I realized that for the past 11(ish) months, my body has not belonged to me. It was a perfect home for Jacob."
Underwood is far from the first celebrity mother to admit to struggling with "bouncing back" after pregnancy.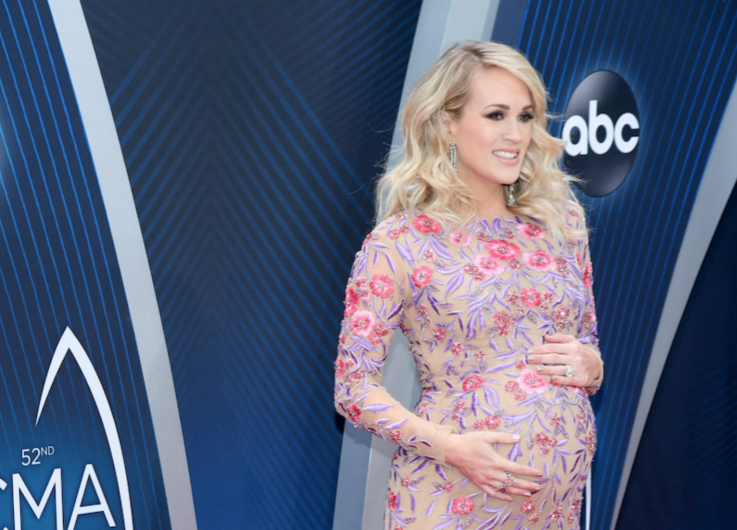 Mila Kunis
Kunis and her husband, actor Ashton Kutcher, are parents to Wyatt Kutcher and Dimitri Kutcher. In 2017, Kunis admitted to ET Online that losing weight after giving birth to Dimitri in 2016 was hard as she took up "lots of gym-ing" to get back into shape. "I hate someone who's like, 'This is all natural.' Bulls***. It's not natural," she said.
Kristen Bell
Bell, who is raising daughters Delta and Lincoln with husband Dax Shepard, got candid via Redbook in 2013 about accepting her post-pregnancy body. "I refused to worry about something I could not change, and I still refuse...I had to surrender to not worrying about the way I looked, how much I weighed, because that's just part of the journey of having a baby," Bell explained.
Salma Hayek
Hayek admitted to Glam Belleza Latina in 2013 that she saw herself "completely disfigured" after welcoming daughter Valentina in 2007. "That's when I started appreciating my body," she said. "The things that I used to criticize, they were not that bad after all."
Serena Williams
Williams had a complicated birth with daughter Alexis in 2017, which involved an unplanned C-section. She told The/Thirty in July 2018 that a women's body "snapping back" after giving birth was "so overrated." She added: "This whole story about having a baby and then coming back two days after and looking better than before is not teaching the right way or the natural way or the believable way. Like maybe that happened to one person, but let me tell you, that didn't happen to me."
Jessica Simpson
Simpson is currently pregnant with her third child, but she admitted to USA Today in 2012 that her body wasn't "bouncing back like a supermodel" after welcoming daughter Maxwell Drew with now-husband Eric Johnson. "I'm just your everyday woman who is trying to feel good and be healthy for her daughter, her fiancé and herself," she said.
Carrie Underwood and 5 More Celeb Moms Who Talked 'Bouncing Back' After Pregnancy | Culture