The Best Luxury Sports Cars Ranked by Affordability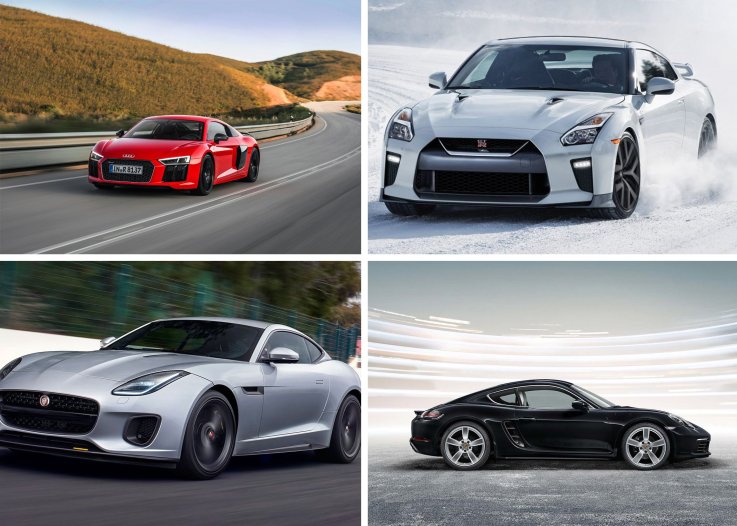 The appeal of a luxury car is obvious. Who doesn't want the word luxury associated with something you own? It's fancy, it's fun, it's even sexy (if that's your thing). Car manufacturers know this all too well and offer an assortment of options for the consumer willing to pay the top dollar it costs to own a luxury sports car.
Even if a luxury sports car is not within your budget, it's fun to browse, right? Every year a new assortment of cars is announced with new gadgets and options tailor-made for every type of buyer. New features often include a smoother ride, or interior features, and in recent years more and more luxury sports cars are offered in hybrid and electric options.
Often the term "luxury car" and "sports car" go hand in hand. Even though cars like Cadillacs and Bentleys are certainly luxurious, they aren't necessarily sporty. But like their less sporty siblings, luxury sports cars are normally intended for regular road use, but unlike their non-sport siblings, they are equipped with the ability to go as fast as some racing cars, even though most roadways don't allow the speeds these cars are able to hit. But let's be real, it's the ability to go that fast that's the real appeal here. You never know when you might get cast in one of the Fast & Furious movies, you know?
U.S. News & World Report ranked the best luxury sports cars currently on the market. They based their scores on power and speed, quality of seats and interior details, the performance of the ride and handling of the car and the level of noise the engine omits. Their rankings are from one to 10, with 10 being "Excellent."
What you might be surprised to learn is that not all luxury sports cars are crazy expensive. In fact, some of the base models (no sunroof, sorry) come for the same price as many SUVs and minivans. The lowest-priced luxury sports car featured on this list, the 2018 Audi TT, costs $43,950. That's cheaper than the base rate for a 2018 Chevrolet Tahoe, which will set you back $47,500.
So slide through and you might find that one of these sports luxury cars fits nicely within your budget. And if they don't, well, like we said, it's always fun to browse. We've ranked the cars from lowest price to the most expensive.