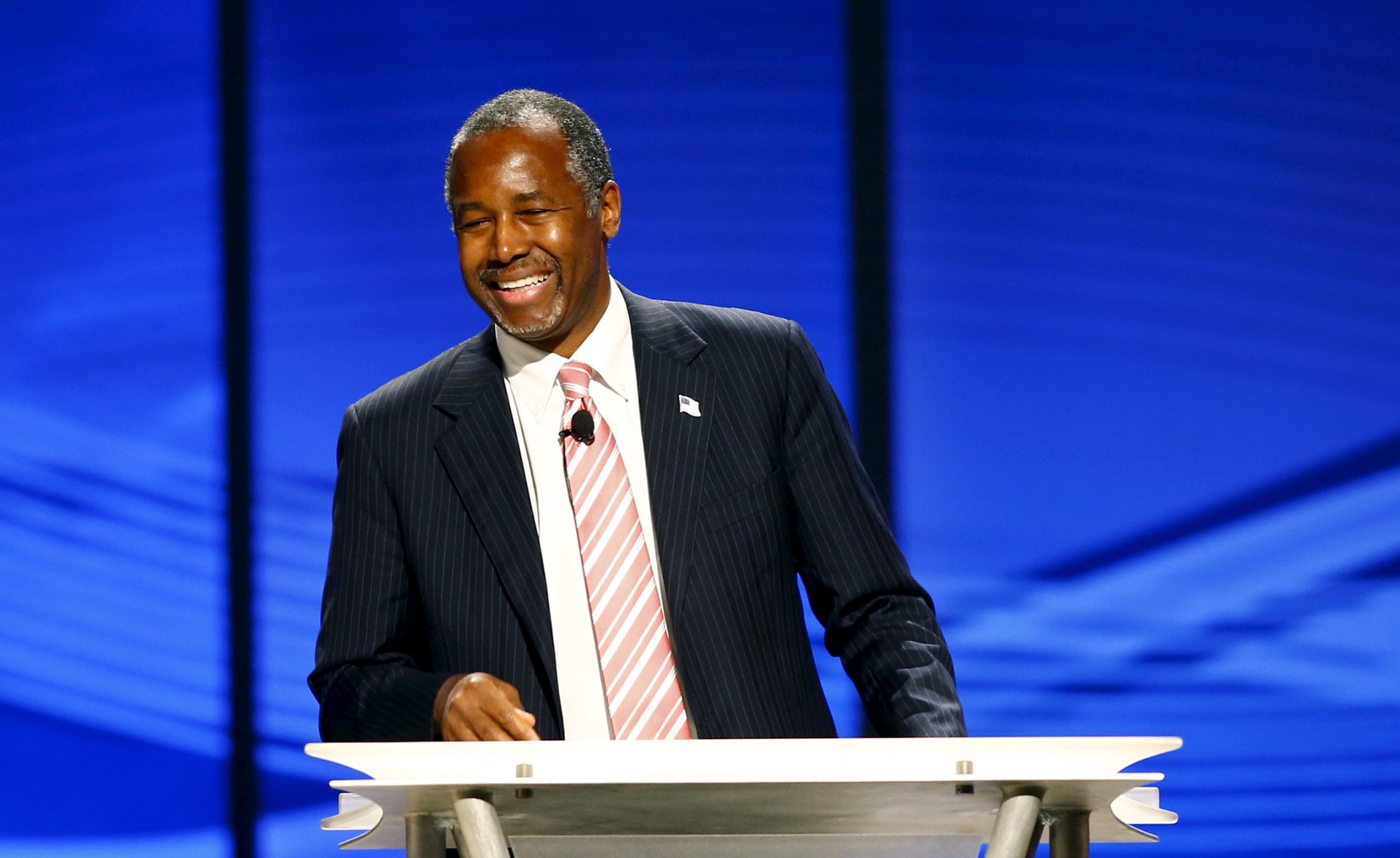 With Republican presidential candidate Ben Carson set to begin airing his first TV advertisements in early primary states on Friday, he's risen to first place in Iowa, ahead of overall front-runner Donald Trump, according to a new poll. The result demonstrates his current dominance over the real estate mogul in that state for a second consecutive day.
Carson, a retired neurosurgeon, has the support of 28 percent of likely Republican voters in Iowa, who said they would choose him for president, according to the Bloomberg Politics/Des Moines Register poll published Friday. He ranked 9 percentage points higher than Trump's 19 percent.
Since a similar Iowa survey in August, Carson has gained 10 percentage points and Trump has lost 4 points.
In very similar results posted a day earlier, Carson led Trump by 8 percentage points in a Quinnipiac University poll of Republican voters in the early primary state. Iowa is important because it holds the first major electoral event of the nominating process in the presidential election. The first votes of both parties' campaigns will be cast there on February 1.
Carson received the most support from evangelical Christians in the new poll. A third of the group wants to see Carson win the presidency.
The poll also showed that voters are attracted to Carson's personal story. Likely voters who participated noted just two weaknesses in Carson: He studied fetal brain tissue when he practiced medicine and he lacks experience in foreign policy.
The poll was conducted between October 16 and 19 among 401 likely Republican voters in Iowa. It has a margin of error of plus or minus 4.9 percentage points.
U.S. Senator Ted Cruz of Texas is the only other Republican candidate who reached double digits in the most recent poll, with 10 percent of support.
There are currently 15 candidates in the GOP field, following recent decisions by Wisconsin Governor Scott Walker and former Texas Governor Rick Perry to withdraw from the race.
Meanwhile, Carson's first two campaign ads began airing Friday in the four early primary states of Iowa, New Hampshire, Nevada and South Carolina, according to an exclusive report from NBC News. His campaign reportedly said the ads were part of its strategy.