Who Are Michael Blanco and Marie Ramirez De Arellano? Meet the Cast of 'Cartel Crew,' VH1's New Show
We've seen the shows, movies and plenty of documentaries—but what does the life of an actual cartel member really look like? It's something fans will get a taste of firsthand on VH1's newest reality series, Cartel Crew, which is slated to premiere Monday.
The show follows the lives of descendants of cartel king and queenpins, who are now disconnected from the drug world and living legitimately in the luxury of Miami. Colombian-born Michael Blanco, the youngest son of the infamous cocaine godmother Griselda Blanco, is among the many faces of the cast along with his partner and mother of his children, Marie Ramirez De Arellano.
In a recent phone interview with Newsweek, Michael Blanco and Ramirez De Arellano teased the show embodies many of the shocking and lavishly gangsta elements usually associated with the narco lifestyle.
"I really lived a crazy life. I really buried my loved ones, 22 members of my family," Michael Blanco said. "We live in a different era. It's different times. Others have capitalized [on the cartel lifestyle] by telling their stories, they're mobster stories. How come us Latin Americans, Mexicans, Colombians, Cubans— wherever we come from—how come we can't tell our stories?"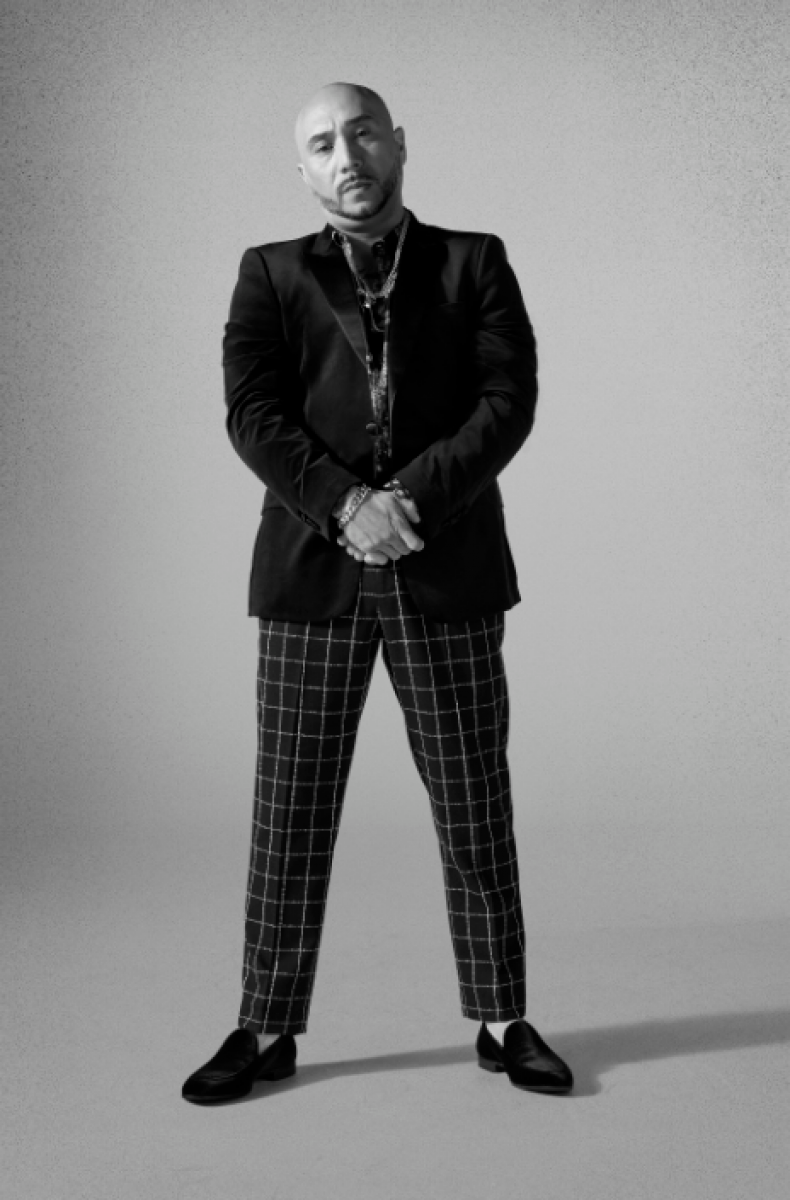 The first 33 years of Michael Blanco's life was spent working his mother's drug empire. Griselda Blanco was the leader of the deadly Medellín Cartel and essentially launched the Miami-based drug trade in the 1950s. By the time Michael Blanco was 12, he was in charge of the operation while his mother and older brothers were serving time for their crimes.
When his mother was assassinated outside of a butcher shop in Medellín in September 2012, Michael Blanco quit the business in exchange for a family life with Ramirez De Arellano, whose Cuban family also had dealings in the drug industry. Together, the couple provides for their family with more legitimate revenue streams, like for instance, through one of Michael Blanco's businesses, clothing line Pure Blanco.
"I just decided to expose myself a lot more than I ever have in my life because—I don't wanna sound cocky—but I think the public demanded it. I think because of the whole hype of the narcos movement and Netflix and the Colombian and Mexican soap operas, the narcos soaps, which I was involved with previously, I guess it was just time. I had to do it. I just follow what the Lord puts in my path," Michael Blanco said of his reasons behind joining the show.
Ramirez De Arellano shared in Michael Blanco's vision and decided to open up about her life front of the cameras as well. "I've always been very private with my life because that's how I was taught. So when this presented itself, yea, I had some thoughts but then it was like why not? Let me be a part of this and let me expose my life as to how I grew up because there are people like me out there," she said.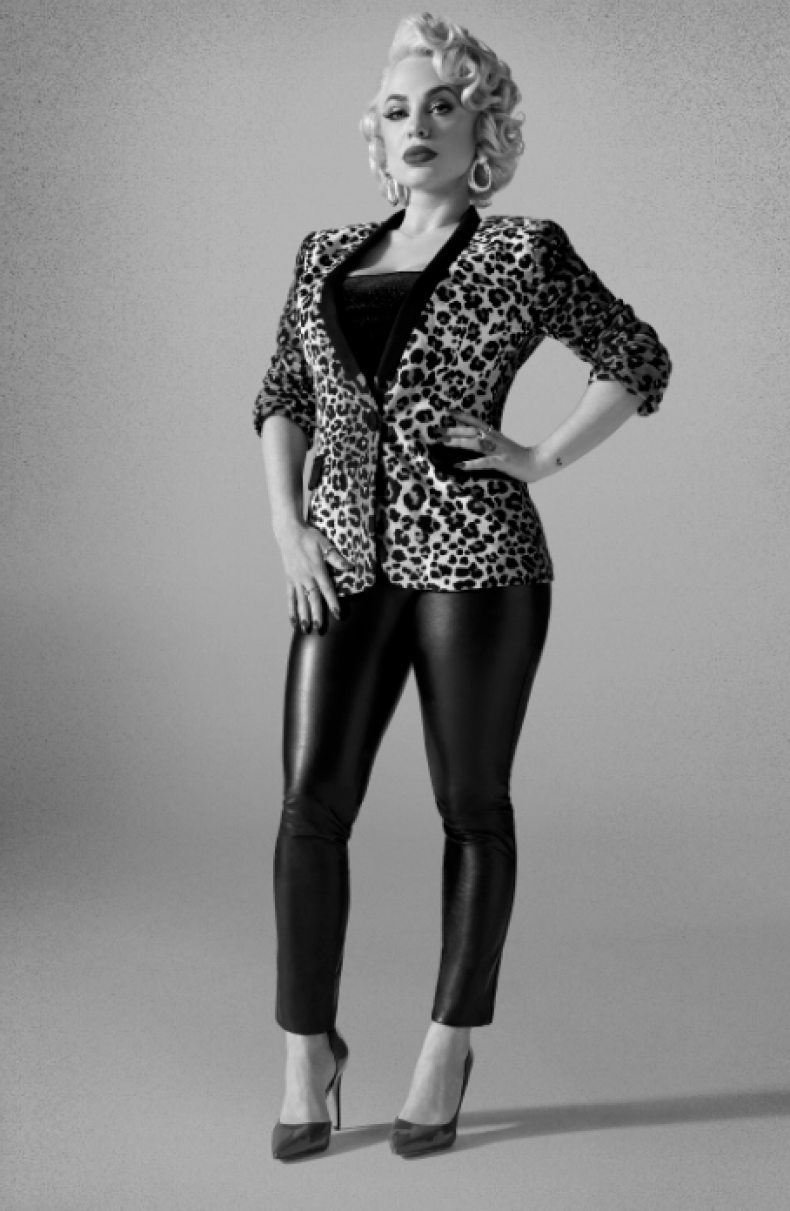 "It took a lot of emotion, a lot of dissecting our past, regression. It kinda hit us emotionally and in different ways," she continued. "I learned more about myself throughout this project. It opened a lot of wounds for me, and it actually motivated me to tell my story and move on from my past."
While the show gives an entertaining look into their personal lives—which isn't without its fair share of drama, lovers quarrels and clashes with friends—the couple noted Cartel Crew will, more importantly, give viewers a chance to humanize and understand the full essence of the people and families who were raised in "nuestra narco cultura."
"People have to understand that these are human characters. [Our relatives] were cartel bosses and boss ladies, but they were still people with families. They would come home and have a meal with their families. They'd walk the dogs together with their family. That's part of our culture too, the family essence of us Latin Americans," Michael Blanco said.
He added: "There's more to the culture than the bad people doing bad things. It's not like someone woke up in the morning and was like I'm gonna dedicate my life to selling drugs. At that time and in that era, people had no choice. They were farmers. They weren't getting paid. People had to build some type of industry to feed their families."
Despite the many attacks and threats against his life Michael Blanco has faced in the past, he isn't worried how those who once wished ill upon him will view his involvement in the show.
"These stories have to be told. This life has to be told because we would be cowards in history not to tell these historical events," he said. "That's how I see it. Now I'm at the point where I don't fear too much. I fear the wrath of God. That's what I fear."
Cartel Crew premieres on VH1 at 9 p.m. on Monday. Check out a sneak peek of the first episode below.