Cartel Violence Results in Deadliest Year in Mexico on Record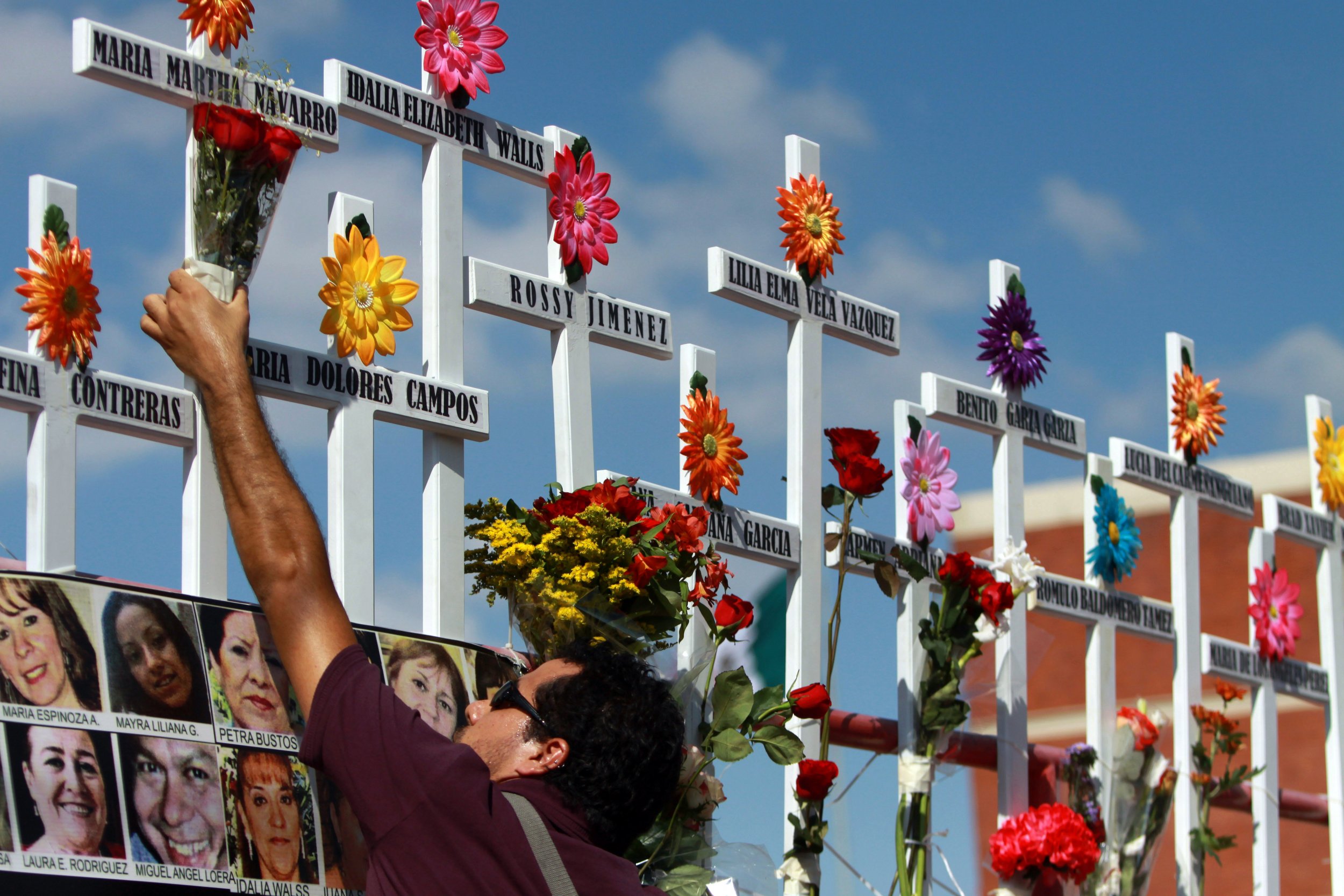 More murders were committed in Mexico in 2017 than in any year since records existed.
According to new interior ministry figures cited by the Associated Press, 29,168 people were murdered in Mexico last year.
The figure is the highest since records began, in 1997, exceeding the previous record of 27,213 murders in 2011, during the height of the drug wars.
The homicide rate per 100,000 inhabitants climbed to 20.51, compared to 19.4 in 2011.
The official statistics put Mexico's murder rate below other countries, with Brazil's and Colombia's at 27 per 100,000 inhabitants, and Venezuela's at 57 per 100,000, according to a World Bank report. El Salvador has the region's highest murder rates, reporting 60.7 per 100,000 in 2017.
Several U.S. cities, including St. Louis, Baltimore, New Orleans and Detroit, also had higher rates.
The report does not detail how many of the crimes were linked to organized crime, but experts told AFP most were believed to have taken place in areas such as southern Guerrero and eastern Veracruz, where cartels have long been deeply entrenched.
Mexico security analyst Alejandro Hope told the AP that the figure may in fact be higher, with the interior ministry calculating murder rates based on the number of murder investigations, not the number of victims. Investigations often probe a number of deaths, he said.
Hope said the real homicide rates were probably closer to 24 per 100,000.
Mexico opened 25,339 murder probes in 2017, interior ministry data cited by Reuters showed.
The country dismissed President Donald Trump's claim on Thursday that it was the most dangerous country in the world.
Mexican President Enrique Peña Nieto faces a difficult campaign to keep his Institutional Revolutionary Party in office in July, having pledged to cut down on drug-related violence, but with 40 per cent more murder investigations underway than when he was elected in 2013.
A brutal turf war, prompted by the expansion of the Jalisco New Generation Cartel into territory dominated by arrested drug lord Joaquin "El Chapo" Guzmán's Sinaloa Cartel, is believed to be a major factor behind the escalating murder rate.