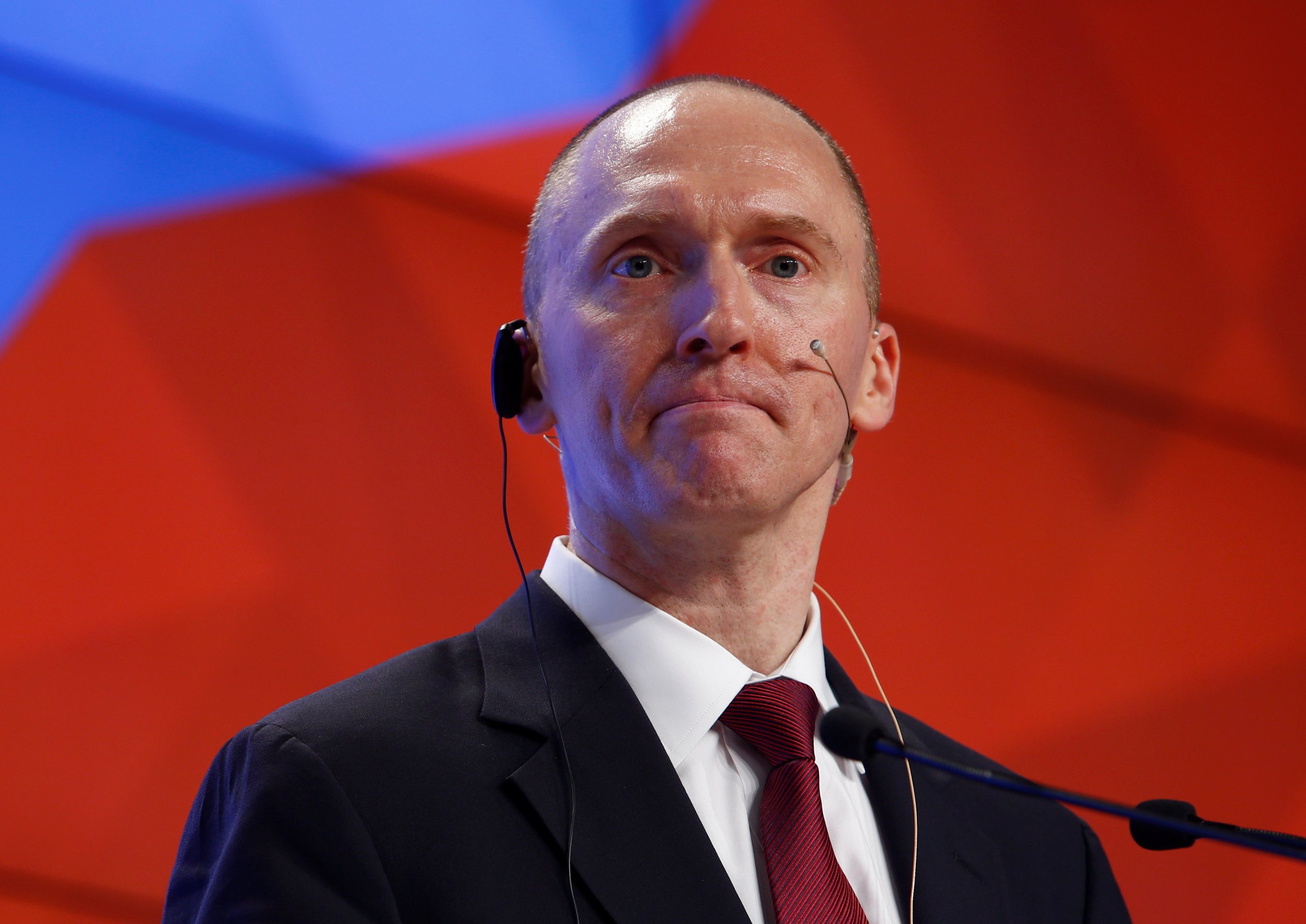 The FBI obtained a secret court order last summer to monitor the communications of an adviser to then-presidential candidate Donald Trump, part of an investigation into possible links between Russia and the campaign, the Washington Post reported on Tuesday, citing law enforcement and other U.S. officials.
The Federal Bureau of Investigation and the Justice Department obtained the warrant targeting foreign policy adviser Carter Page's communications after convincing a Foreign Intelligence Surveillance Court judge that there was probable cause to believe Page was acting as an agent of a foreign power, in this case Russia, the Post said.
Page has repeatedly denied any wrongdoing in his dealings with the Trump campaign or Russia, the newspaper reported.
This is the clearest evidence so far that the FBI had reason to believe during the 2016 presidential campaign that a Trump campaign adviser was in touch with Russian agents, according to the Post.
Page and the Justice Department did not immediately respond to requests for comment from Reuters, which could not independently confirm the Post story. The White House and FBI declined to comment.
The FBI and congressional committees are investigating whether Russia tried to influence the election in Trump's favor, mostly by hacking Democratic operatives' emails and releasing embarrassing information, or possibly by colluding with Trump associates.
Russia denies the allegations, which Trump also dismisses.
Page has not been accused of any crimes, and it is unclear whether the Justice Department might later seek charges against him or others in connection with Russia's alleged meddling in the 2016 presidential election, the Post said.
"This confirms all of my suspicions about unjustified, politically motivated government surveillance," Page said in an interview with the Post on Tuesday. "I have nothing to hide."