'Dirty Dossier' Helped the FBI Obtain a Surveillance Warrant for Former Trump Adviser Carter Page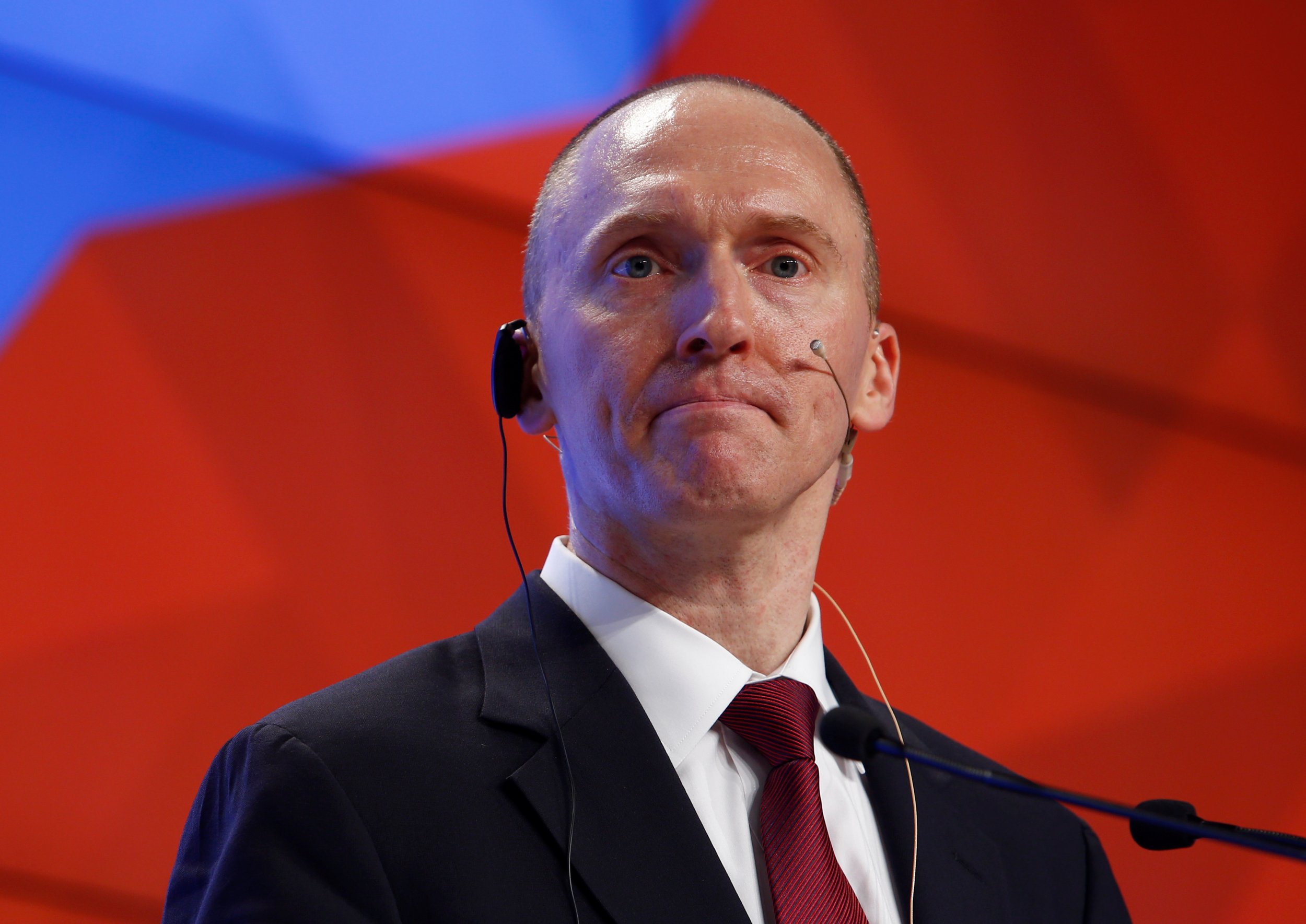 For months, the FBI has been monitoring the communications of Carter Page, a former adviser to U.S. President Donald Trump. On Wednesday, U.S. officials leaked new information to CNN that exposes how the bureau persuaded the Foreign Intelligence Surveillance Court (FISC) to grant it a warrant to observe Page.
According to CNN, the FBI used information from the "dirty dossier"—a 35-page document alleging deep ties between Trump and the Russian government first published by BuzzFeed—to help convince the FISC that Page merited surveillance. The FBI is monitoring Page as part of its ongoing investigation into alleged Trump campaign links to Russia and whether Moscow interfered in the U.S. presidential election.
Though intelligence officials presented a summary of the dossier to Trump and former President Barack Obama in December, they have not verified the document's claims. But FBI Director James Comey has mentioned it in recent briefings to Congress about the Trump-Russia investigation, CNN says.
Read more: Can FBI Director James Comey untangle the Trump-Russia allegations?
The document, which was allegedly written by the former British spy Christopher Steele for Trump's political opponents, reached public attention on January 10 when BuzzFeed News took the decision to publish its explosive contents. It contained multiple unverified assertions—among them that Trump had engaged in compromising activities with Russian sex workers and that Russian officials had won Trump's support with lucrative bribes dressed up as business deals.
It further alleged that Page had held secret meetings in Moscow with people close to Russian President Vladimir Putin, during which it said Page had raised "issues of future bilateral U.S.-Russia energy cooperation and associated lifting of western sanctions against Russia over Ukraine." Page has always refuted the document's allegations.
In a statement to CNN about the FBI's reported use of the dossier, Page said: "I look forward to the Privacy Act of 1974 lawsuit that I plan to file in response to the civil rights violations by Obama administration appointees last year. The discovery process will be of great value to the United States, as our nation hears testimony from them under oath, and we receive disclosure of the documents which show what exactly was done in 2016."
Intelligence officials speaking to CNN said the FBI would have had to investigate the dossier's claims before presenting them to the FISC. And the dossier could not have been the bureau's sole evidence for needing a warrant. In March, Comey told the House Intelligence Committee that the accumulated paperwork to get a warrant is often "thicker than my wrists."
News of Page's surveillance, which began in summer 2016, emerged in a Washington Post article published on April 11. He is believed to be the only U.S. national that the FBI is monitoring in connection to the Russia investigation.
But Page was only ever a bit player within the Trump campaign, which recruited him as a foreign policy adviser with a focus on Russia. A former banker for Merrill Lynch, Page spent three years in Moscow, where he worked on various energy deals—among them the reorganization of the electric power holding company RAO UES, which began in 2006.
According to a Politico article, people who worked with Page in Russia remember him—if at all—as fairly unimpressive, and certainly not someone with links to the Kremlin or to anyone significant in the country.
Those people were surprised, then, on March 21, 2016, when Trump, speaking to the Washington Post, named "Carter Page, Ph.D.," as a member of his foreign policy team.
But Page's role in the campaign was short-lived and seemingly minor. In June, Page shocked a closed-door meeting of foreign policy experts when he praised Putin as a better leader than Obama. A month later, during a speech to Moscow's higher education institute, the New Economic School, he openly criticized the U.S., saying it had a "hypocritical focus on ideas such as democratization, inequality, corruption and regime change."
In September, team Trump abandoned Page. Speaking to The Hill, Jason Miller, Trump's former communications director, said Page "never been a part of our campaign. Period." That same month, Page announced he was taking a leave of absence from Trump's campaign.
Even though Page's time with the campaign was brief, his involvement caught the attention of intelligence officials. In 2013, Page met with a Russian spy named Victor Podobnyy in New York City and provided him with documents about the energy business. (This connection was also cited by the FBI in seeking to obtain the FISC warrant.)
Despite the surveillance, the Justice Department and the FBI have not yet accused Page of anything. The FISC court can grant a surveillance warrant without proof of a crime. It is unclear whether any charges will be brought against Trump's former policy adviser.