Carter Page Hits Back at Sam Nunberg Collusion Claim: Some People Have Been Intoxicated 'A Year and a Half Now'
Carter Page denied accusations made by fellow former Trump aide Sam Nunberg in a series of television interviews Monday that he had colluded with the Kremlin.
In the interviews, Nunberg claimed that he would defy Special Counsel Robert Mueller's grand jury subpoena, and accused former Trump foreign policy aide Page of "colluding with the Russians."
Nunberg said he had already been interviewed by Mueller's investigators, and was quizzed about a Trump Tower meeting in June 2016 between Donald Trump Jr., and a Kremlin linked lawyer.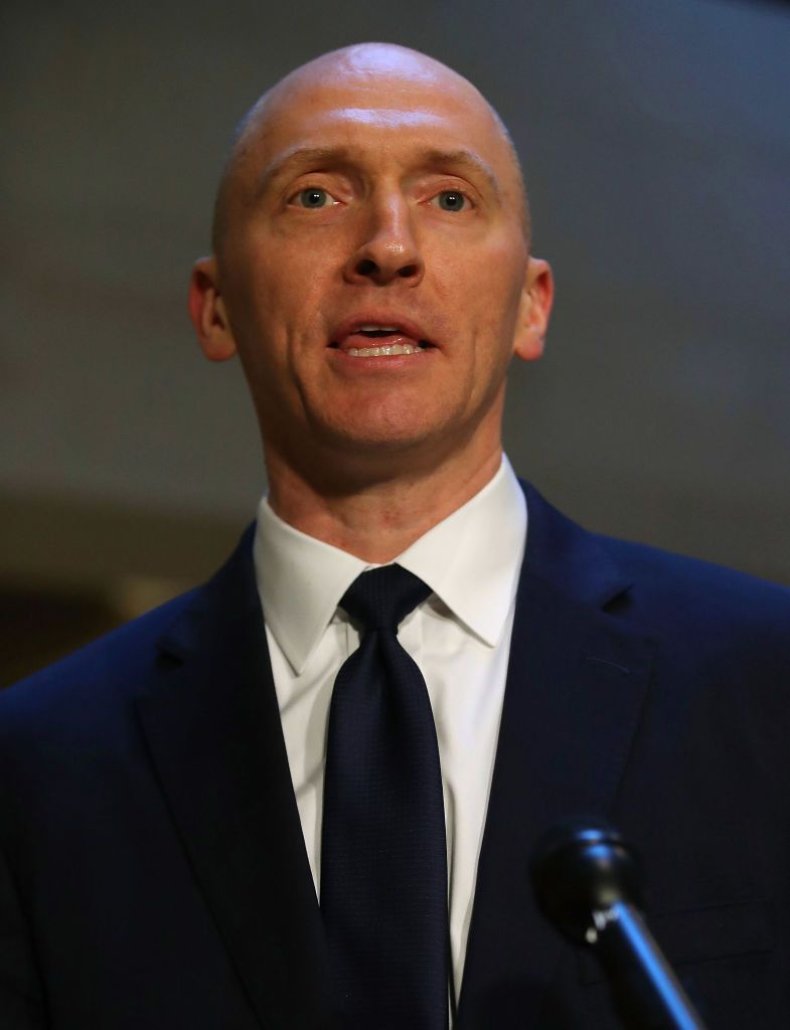 In his second interview of the evening on CNN, host Erin Burnett challenged Nunberg on whether he was drunk, and said she smelled alcohol on his breath. Nunberg denied he had been drinking, and said he had taken anti-depressants.
When questioned about Nunberg's accusation by Fox News' Sean Hannity, Page said: "There's been a lot of people that have been quite intoxicated for over a year and a half now, so nothing new here."
Page called Nunberg's accusations "laughable" in a comment to the Associated Press.
Mueller, who is leading the Justice Department probe into allegations of collusion between Trump and Russia, has issued a subpoena requesting Nunberg's communication with senior Trump campaign and administration officials.
Page has been under investigation for allegations he was a key link between the Trump campaign and the Kremlin. In October 2016, the Justice Department and FBI obtained a secret warrant to monitor his communications after he visited Moscow in July that year.
Page was not the only Trump aide Nunberg lashed out at during his interview marathon Monday, as he called White House press secretary Sarah Huckabee Sanders a "fat slob." He also claimed that Mueller may "have something" on President Trump.
He later backed away from his claim that he would defy the Mueller subpoena, telling the Associated Press that he was probably "going to end up co-operating with them."
"We talked earlier about what people in the White House were saying about you, whether you were drinking, or on drugs, or whatever had happened today," Burnett said during the interview. "Talking to you, I have smelled alcohol on your breath."
Nunberg denied the claim, saying, "Well, I have not had a drink."
"Anything else?" Burnett pressed.
"No. Besides my meds. Anti-depressants, is that OK?" Nunberg said. "They can say whatever they want, I don't really care."
Nunberg was fired from Trump's campaign in 2015, after a series of racist posts were found in his Facebook page archives.
Trump later launched a $10 million lawsuit against Nunberg for breach of confidentiality, which was settled out of court.