Former Donald Trump campaign adviser Carer Page has claimed that the Senate Intelligence Committee literally tortured him during their investigation into Russian election interference, adding that he "would've much preferred waterboarding."
Related: Who Is Gina Haspel? Trump Announces CIA Replacement for Pompeo After He Takes Over for Tillerson
Page, who was one of Trump's foreign policy advisers during the 2016 campaign, has found himself the center of attention in the ongoing investigations into Russian meddling and alleged collusion with the president's campaign. He was interviewed by both the Senate and House Intelligence Committees late last year and was also issued with a subpoena for what he described as "irrelevant documents."
In a tweet Monday, Page hit out at the Senate committee's treatment of him ahead of the same committee holding a confirmation hearing for Trump's nominee to head the CIA, Gina Haspel, on Wednesday. Haspel is expected to face tough questioning on her involvement in the agency's past use of torture.
"Now Senate Intel Committee has questions about sleep deprivation, confinement boxes and other advanced interrogation techniques? They should consider their own Witch Hunt tactics before harassing others this week," Page wrote. "I would've much preferred waterboarding to their past torture."
Asked to clarify his remarks, Page later told Axios: "Read the definition in [the U.N. Convention against Torture] ... if you had the full details of what they put me through you would probably understand."
Page also included an excerpt of the U.N.'s Convention Against Torture, which defines the act as something involving "severe pain or suffering, whether physical or mental."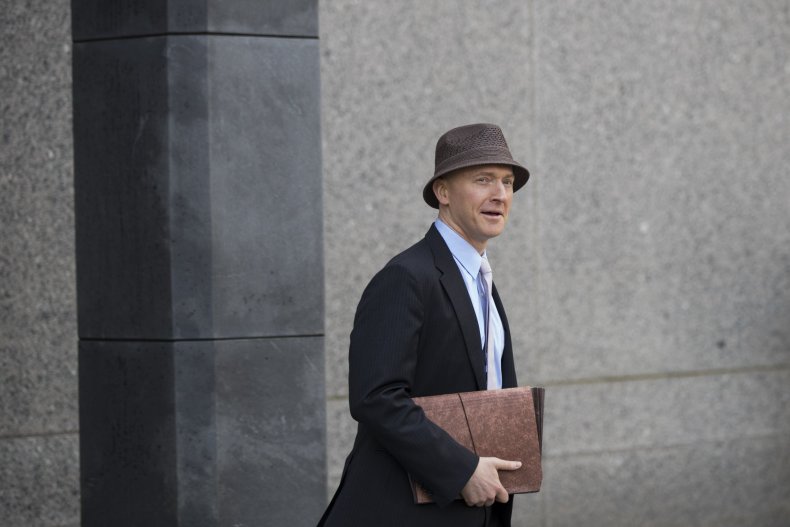 Page has long been a subject of interest in the Russia investigation. In October 2016, the FBI obtained a warrant to monitor his communications after suspecting he was acting as a foreign agent. The warrant and the evidence used to obtain it has become a flashpoint between Republican and Democratic investigators, with the GOP members on the House Intelligence Committee alleging that the FBI was not upfront about the role played by a controversial dossier compiled by former British spy Christopher Steele. Democrats on the committee later issued a rebuttal, directly countering those assertions.