Carter Is The Right Man to Lead Defense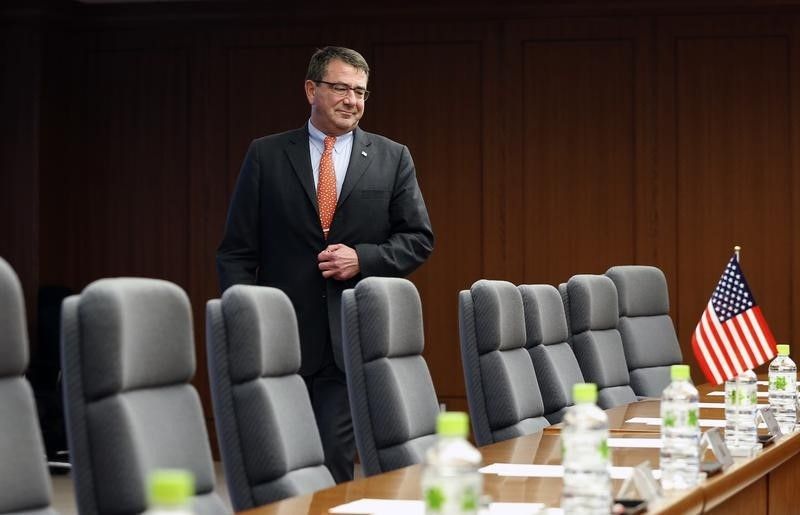 It seems President Obama is having trouble finding interested candidates to take one of the most important jobs in the United States of America: leading the men and women in uniform and all those who support their mission as civil servants. CNN has reported the president may have found a nominee in former Deputy Secretary of Defense Ashton Carter, which is welcome news.
But the lag in finding a suitable replacement should not have come as any surprise, unfortunately. The hasty firing of spotty rationale and the subsequent whisper campaign to tear down the reputation of Secretary of Defense Chuck Hagel by some in the administration of a lame duck president was conducted in such poor taste that any candidate would have to question if they would want to risk being treated like that as his successor.
Much worse, however, is the fact that President Obama let his secretary of defense and of war go without ensuring a qualified, competent and ready candidate was at his side during the announcement.
This distinction that the president needs a secretary of war may not matter much outside the Pentagon, but it clearly should. In the words of former US Army officer John Nagl, what President Obama needs now for the last two years of his tenure closely resembles what he needed in the first two: someone with management skills to fight "grinding counterinsurgency campaigns in two theaters, this time under the financial pressures of a congressional sequester."
Sending troops into battle remains a life-and-death responsibility of the highest order. Just this weekend, a US Air Force F-16 pilot was killed in the Middle East after his aircraft had maintenance trouble shortly after takeoff. While the pilot was not brought down due to enemy fire over Iraq or Syria, it is a combat-related death that occurred in support of Operation Inherent Resolve to combat Islamic State.
If press reports are accurate, Mr. Carter is a sound choice. He was a competent deputy earlier in the Obama administration and should be quickly confirmed by the Senate. Restoring stability at the top of the Defense Department is a vital step to support American forces in harm's way and should be a top priority for politicians of both parties.
"Searching for stability atop the Pentagon" is reprinted with permission of the American Enterprise Institute. Follow Mackenzie Eaglen on Twitter @MEaglen