Carter: U.S. Deploying Special Force to Bolster Fight Against ISIS in Iraq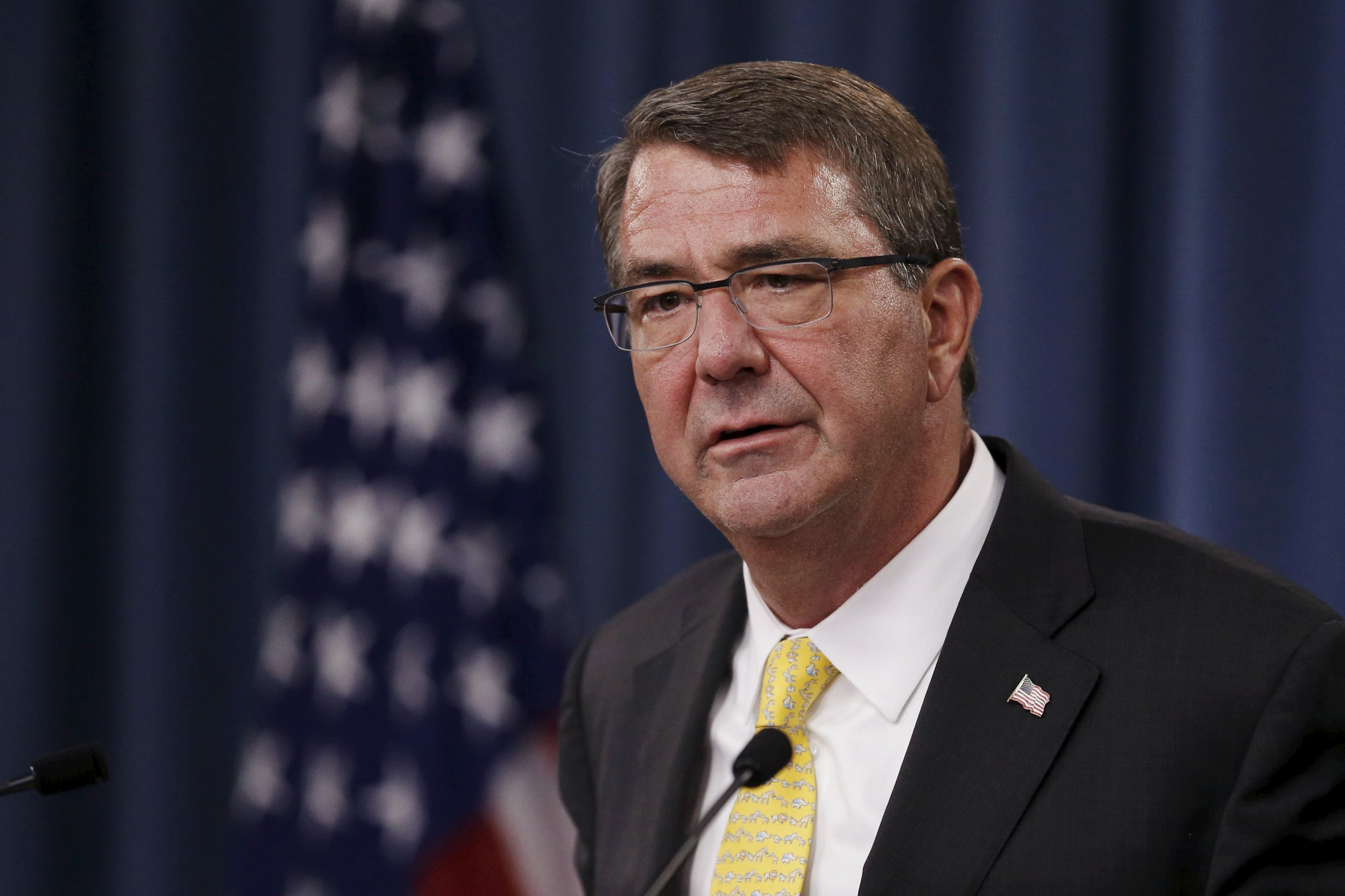 Updated | WASHINGTON (Reuters) - The United States said on Tuesday it was deploying an elite new force of special operations troops to Iraq to conduct raids, free hostages, capture Islamic State leaders and carry out "unilateral operations" in neighboring Syria.
Defense Secretary Ash Carter offered few details on the new expeditionary group. It is separate from a previously announced deployment of up to 50 U.S. special operations troops in Syria to coordinate on the ground with U.S.-backed rebels fighting in a civil war raging since 2011.
Carter said the new force will be larger than the one being sent into Syria, but did not specify how many troops it will include.
The Pentagon chief said the new deployment of this "specialized expeditionary targeting force" was being carried out in coordination with the government of Iraq and would aid Iraqi government security forces and Kurdish peshmerga forces.
"These special operators will over time be able to conduct raids, free hostages, gather intelligence, and capture ISIL leaders," Carter told the U.S. House of Representatives Armed Services Committee, using an acronym for Islamic State.
"This force will also be in a position to conduct unilateral operations into Syria."
A U.S. defense official, speaking on condition of anonymity, said the new force will be based in Iraq.
President Barack Obama is under pressure to accelerate a U.S.-led coalition's efforts to combat Islamic State, in particular after the Nov. 13 Paris attacks that killed 130 people. Obama has been reluctant to commit large numbers of American ground troops, instead deploying limited numbers of advisors and elite forces.
His critics, including Republicans in Congress, accuse Obama of moving too slowly against Islamic State, which controls large swathes of territory in Iraq and Syria and claimed responsibility for the Paris attacks.
The top U.S. military officer, Marine Corps General Joseph Dunford, said the new elite force would greatly accelerate the collection of intelligence, which "will make our operations much more effective."
"We're fighting a campaign across Iraq and Syria so we're going to go where the enemy is, and we're going to conduct operations where they most effectively degrade the capabilities of the enemy," Dunford testified.
Carter said all coalition members must do more. He cited gaps along the Turkish-Syrian border that Islamic State uses to smuggle goods and fighters to and from the battlefield.
"Turkey must do more to control its often-porous border," Carter said. "Saudi Arabia and the Gulf states joined the air campaign in the early days, but have since been pre-occupied by the conflict in Yemen."