Cartoonists Memorialize Aylan Kurdi, Toddler Who Drowned Fleeing Syria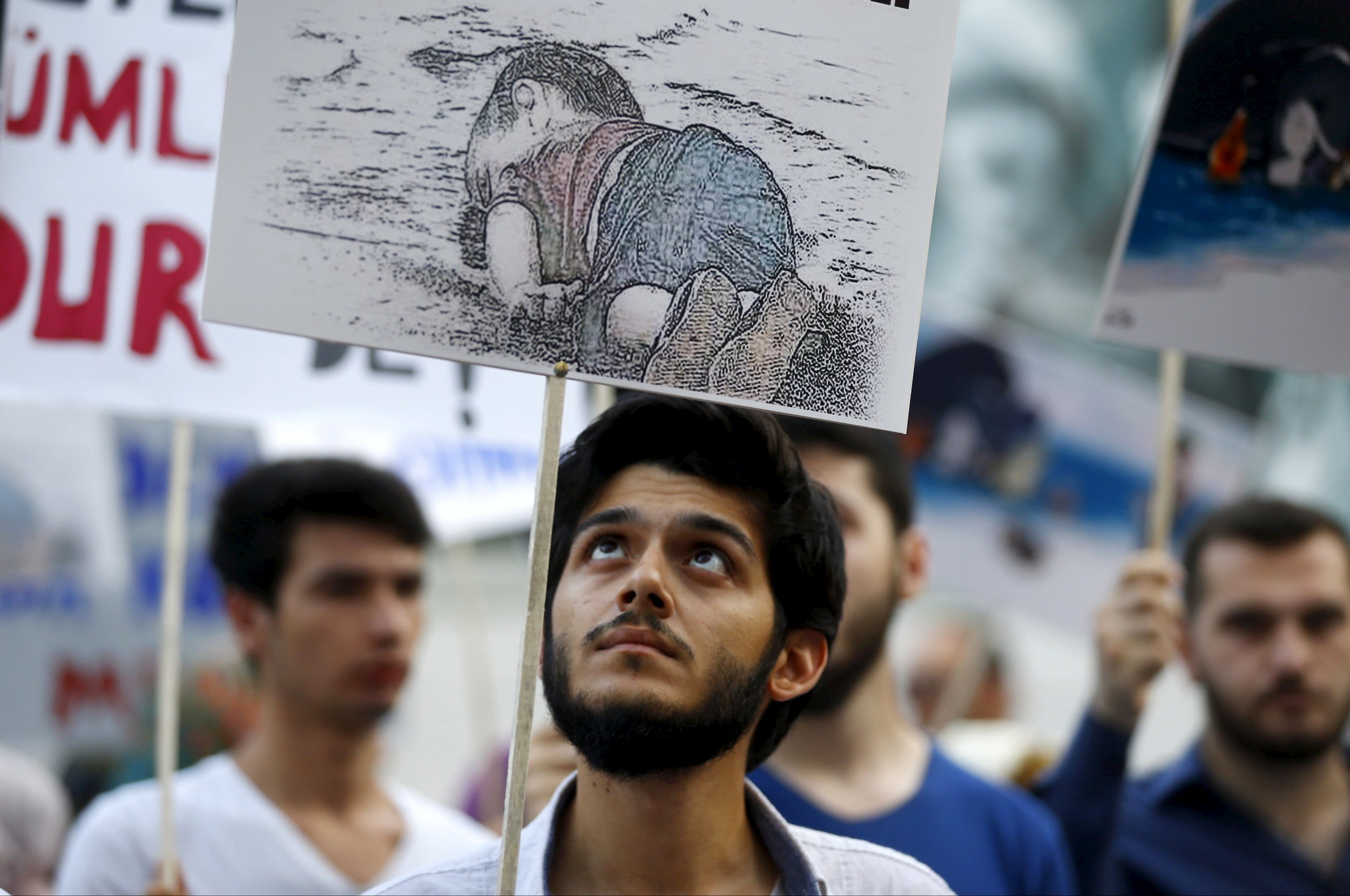 The world has been captivated by images of Aylan Kurdi, a Syrian toddler who drowned this week while fleeing war-torn Syria. The 3-year-old died during the dangerous boat journey from Turkey to Greece, as did his 5-year-old brother, Galip, and his mother. Nine others on the boat also perished.
The iconic photo taken after Aylan's body washed up on shore has spurred discussion of the refugee situation among world politicians, humanitarians and journalists. In addition, cartoonists have been commenting on Aylan's death, with some memorializing him, some comparing him to their own children and some denouncing politicians for allowing a situation that led to him meeting such an end.