Case Against Andrew Cuomo Weakens as Nursing Home, Forcible Touching Probes Collapse
The cases made against former New York Governor Andrew Cuomo in his final months in office are crumbling as separate investigations into the conduct of his administration have been and are expected to be dropped by two district attorneys in the state.
Cuomo, who was serving his third term as governor, left office back in August after a series of controversies arose over the last year, prompting New York Attorney General Letitia James to open up investigations into both his administration's handling of the COVID-19 pandemic and sexual harassment allegations made against the former governor.
James first investigated Cuomo's office in 2020 over reports that his administration downplayed the severity of the pandemic in state nursing homes.
Her report, released in January of last year, found that Cuomo's administration undercounted COVID-related deaths in nursing homes by as much as 50 percent.
While the findings did not change the overall number of deaths in New York, they did cause criticisms to resurface over Cuomo's policies on nursing homes in the early days of the pandemic.
Then over the spring and summer, James's office began investigating sexual harassment allegations against Cuomo after a series of current and former aides alleged that he repeatedly behaved inappropriately with them.
Shortly after James unveiled the second report—which concluded Cuomo sexually harassed nearly a dozen women—the governor announced he would step down from his position despite disagreeing with the report and denying any wrongdoing, saying it would be best for him to "step aside and let government get back to governing."
Since leaving office, Cuomo has also been ordered to hand over the $5.1 million in profits he made from his pandemic memoir, American Crisis, after it was discovered he asked his staffers to help work on the book on a non-voluntary basis.
But as 2022 begins, decisions to close further inquiries into the controversies signal that the case against Cuomo may now be weakening.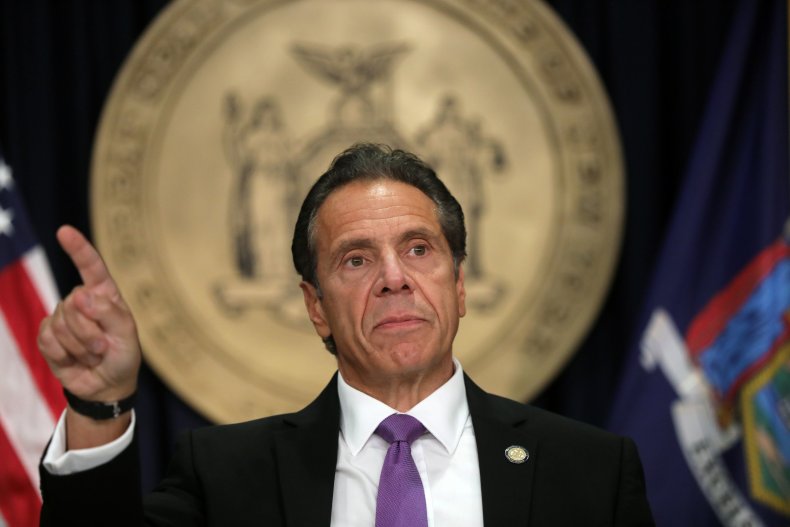 On Monday, a lawyer for the former governor announced that the Manhattan district attorney's office has closed its investigation into Cuomo's handling of nursing homes during the pandemic without bringing charges against him.
"I was told that after a thorough investigation — as we have said all along — there was no evidence to suggest that any laws were broken," Elkan Abramowitz, a former federal prosecutor representing Cuomo, said.
The inquiry was initially opened in response to James' report.
A day later, the Albany County district attorney's office dropped its forcible touching complaint against Cuomo.
The complaint alleged that Cuomo groped a female aide, "specifically, the victim's left breast for the purposes of degrading and gratifying his sexual desires," during an encounter at the Executive Mansion in December 2020.
"While we found the complainant in this case cooperative and credible, after review of all the available evidence we have concluded that we cannot meet our burden at trial," Albany County District Attorney David Soares said in a statement. "As such, we have notified the Court that we are declining to prosecute this matter and requesting the charges filed by the Albany County Sheriff be dismissed."
Two other district attorneys have already announced they would not pursue criminal charges against the former governor for the harassment claims against him.
On Tuesday, an attorney for Brittany Commisso, the alleged victim, issued a statement saying that his client has "no authority or voice" over the filing or prosecution of charges against Cuomo.
"The only thing she has any power over is her resolution to continue to speak the truth and seek justice in an appropriate civil action, which she will do in due course," attorney Brian Premo said.
Cuomo has denied the allegations.
Newsweek reached out to James' office for comment but did not hear back before publication.