The Case Against SWAT Teams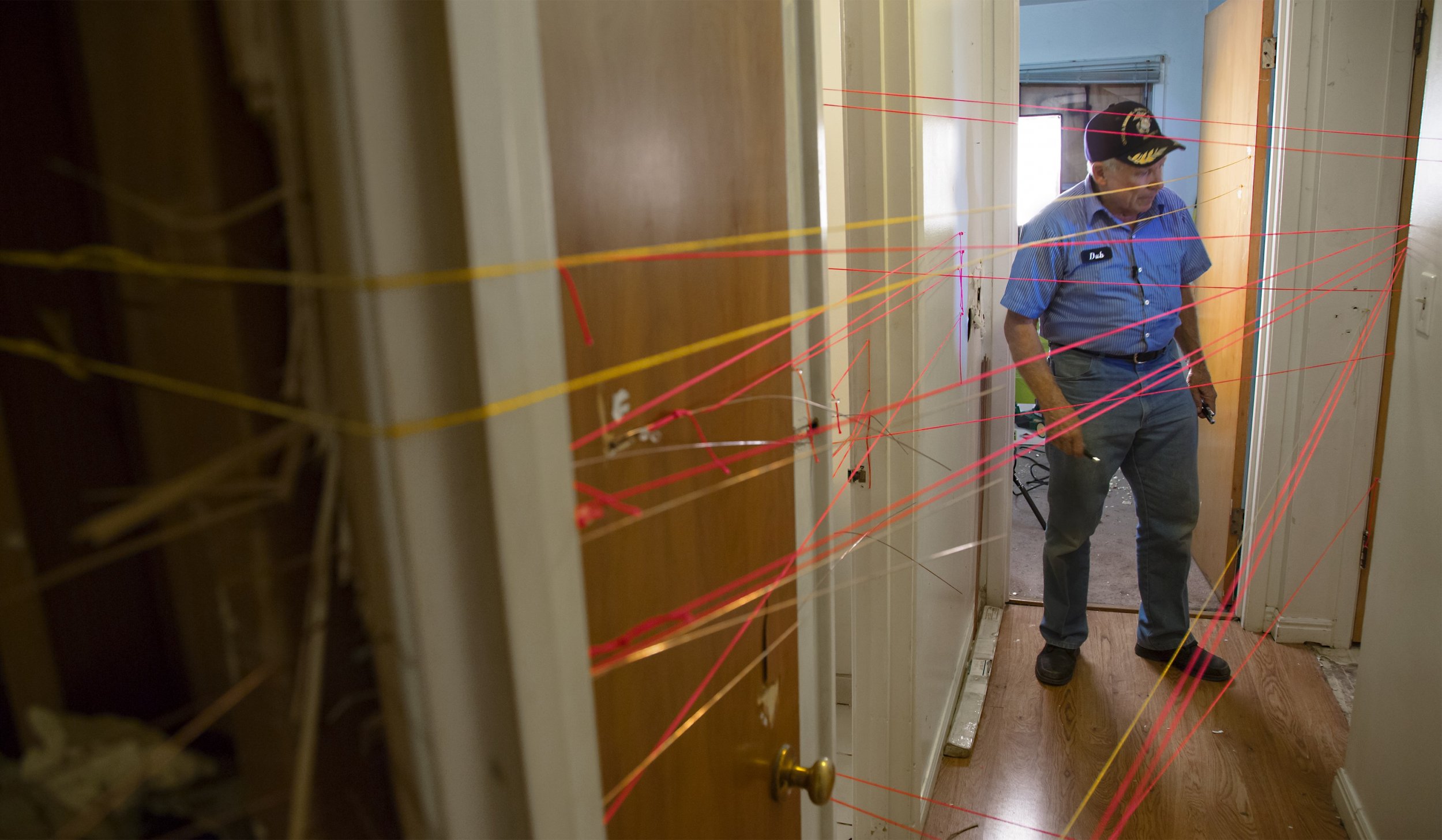 Among the myriad disturbing images in Peace Officer, the award-winning documentary about America's Special Weapons and Tactics (SWAT) teams, is a piece of raw video showing 80 men—many clad in gas masks and camouflage—surrounding and killing an American in his own driveway.
Viral videos of police officers, sometimes dressed (as in Ferguson, Missouri) in tactical military gear, have prompted a national discussion about policing and race, and spawned movements like Black Lives Matter. So perhaps the most surprising aspect of Peace Officer is the fact that every dead and wounded person is white.
Peace Officer takes place in Utah, where SWAT teams were responsible for more deaths between 2010 and 2014 than gang- or drug-related violence.
Davis County Sheriff William "Dub" Lawrence, a former Marine who founded his department's SWAT team, is at the center of the story. He had resigned from the force but was on-scene when his son-in-law died in a ferocious encounter with a SWAT team in 2008. The incident started when Brian Wood called 911 to tell police he had just beaten and raped his wife. (Wood's widow denies that he raped her, but says he assaulted her). He then stormed out of the house and locked himself in his truck with two handguns, one of which he fired at a wall when police arrived.
Lawrence arrived seven minutes after the call and, with his daughter safely out of the house, he initially urged his family to trust that the SWAT team would end the standoff peacefully. But he watched as a law enforcement response that initially involved just two patrolmen metastasized into an ultra-violent, live-televised event with more than 80 tactical officers from numerous police departments converging on the suburban street, armed with the type of heavy weapons normally deployed in Helmand Province.
After a 12-hour standoff during which police fired dozens of non-lethal rounds—including tear gas, pepper shots, rubber bullets, tasers and flash-bang grenades—an unnamed officer shot Wood, killing him with one bullet.
Lawrence makes an endearing and powerful protagonist. A sheriff in the Andy Griffith mold (he once wrote himself a parking ticket), Lawrence built the Davis County SWAT team believing it could defuse violent situations. Since his son-in-law's death, which police initially described as a suicide, Lawrence has devoted himself to meticulously investigating this and other SWAT shootings. Now the owner of a sewage cleaning business, he believes that rather than serving to deter violence, cops donning military gear escalate it.
SWAT policing dates back to the 1965 Watts Riots in Los Angeles, though it proliferated in the '70s and '80s with television shows like S.W.A.T. and the fight against drug gangs. Lawrence says that the post-War on Terror 1033 Program—which authorizes the military to give heavy gear to local law enforcement, with the proviso that they use it within one year—has only accelerated the militarization of local police forces in the years since.
Filmmakers Scott Christopherson and Brad Barber interviewed SWAT supporters, too. Sheriff Jim Winder of the Salt Lake City Unified Police Department actually says at one point, "You will find situations where officers are justified in taking the life of a person who is unarmed."
But Lawrence, who donned a Stetson as he took questions after a Manhattan screening of Peace Officer on Monday, calls the SWAT killings in Utah "legal murder," and blamed them on a wartime mindset. "The president is authorized to bypass the Constitution in times of war or threats to national security," he told the audience. "We have too many 'wars' in America: the War on Drugs, the War on Poverty, the War on Terror…" But Lawrence declined to link the prevalence of private guns and America's loose gun laws to the sense of siege that mobilizes local SWAT teams. "There are probably 50,000 households with guns in my community," he said. "People must be allowed to defend themselves. I was sworn to uphold the Second Amendment."
Last year, Utah passed a law demanding local police report basic statistics about tactical deployments, and requiring SWAT teams to wear clearly marked uniforms and body cameras when available. It is the only state to have such a law.
The film makes its premiere in theaters around the country throughout the month. More information and showtimes can be found at the official Peace Officer site.