Case Dropped Against Suspect in Florida Mass Shooting Over Improperly Obtained Confession
Charges against one of the suspects in a Florida mass shooting that took place earlier this year were dropped after prosecutors discovered that detectives procured his confession improperly. Prosecutors with the Miami-Dade Police Department continued to question 20-year-old Warneric Buckner despite his request to speak to a lawyer, and he ultimately confessed to involvement in the deadly shooting.
On May 30, three masked men exited a stolen car outside a Miami-Dade County banquet hall and began firing shots into a rap concert crowd. Three people were killed and 20 were injured during the shooting, WTVJ reported, which investigators have said was spurred by a feud between two rival gangs.
After Bucker was arrested in October, he confessed to being one of the masked men and that he was "armed with a large firearm," but said that he couldn't remember how many shots he fired, according to an arrest report.
But that confession was not obtained properly, prosecutors Michael Von Zamft and Chris Flanagan wrote in a memo. They said that upon reviewing his recorded statement, they discovered that he "initially invoked his right to counsel," but the Miami-Dade Police Department investigators kept interrogating him.
"When it is deemed that a case cannot be proven beyond a reasonable doubt with admissible evidence, the State of Florida has an ethical obligation not to file charges that it cannot prove in good faith," their memo said. "For the foregoing reasons, no further action will be taken in court at this time."
Shelby Walton, a lawyer with the Haggard Law Firm who represents some of the shooting victims, lamented the dropped case against Buckner in a statement.
"The families we have the privilege to represent are distraught and disappointed in the recent development regarding the alleged shooter's unexpected release from custody," Walton said. "This news only adds to the immense pain and trauma caused by this avoidable tragedy."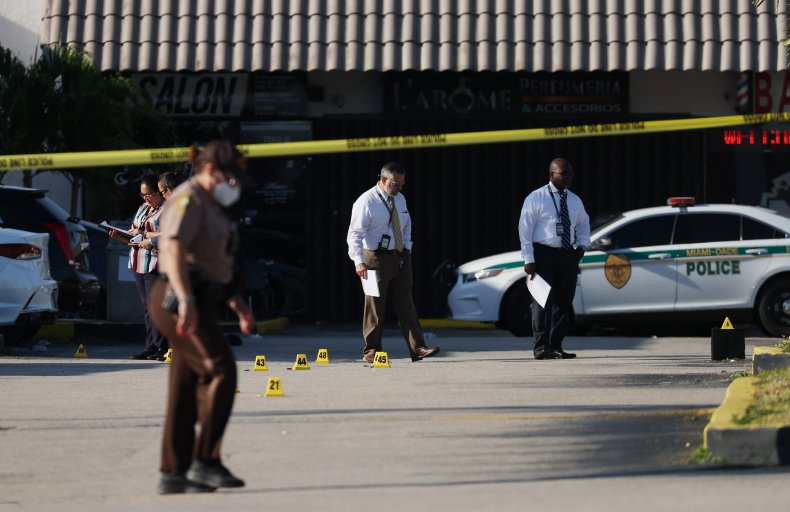 The state attorney's office announced Wednesday that Buckner would not be formerly charged with three counts of first-degree murder and 20 counts of attempted murder in the May 30 shooting at El Mula Banquet Hall.
The confession could be "subject to suppression" by a judge, and could be deemed "inadmissible evidence," the prosecutors' memo said.
"Ethically, the State of Florida is constrained from making any argument against suppression where the case law clearly mandates the exclusion of the statement," they wrote.
The first arrest came in September, when Miami-Dade homicide detectives arrested the suspected lookout, Davonte Barnes, 22. He is still awaiting trial, the Miami Herald reported.
The case remains open and prosecutors will "consider pursuing charges at a later time as additional evidence is uncovered," the memo said.
Miami-Dade Police Department Director Alfredo "Freddy" Ramirez issued a statement saying he was "disappointed and saddened" to learn the confession was "deemed inadmissible."
"We will continue investigating to ensure that justice is served on all that are responsible for this heinous crime," Ramirez said.
Desmond Owens and Clayton Dillard III, both 26, and Shankquia Lechelle Peterson, 32, were killed in the shooting. Another 20 people were wounded in the shooting.