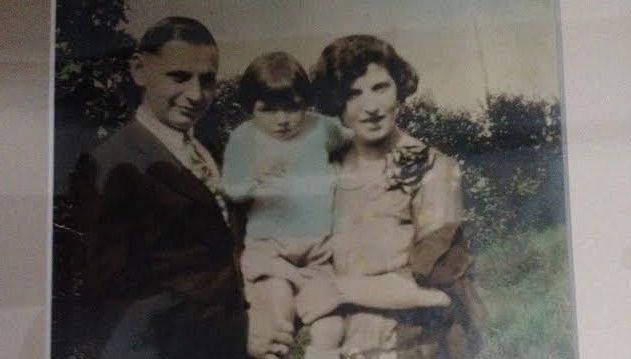 When I was young, my great-grandmother Rachel—Grandma Rae, we called her—was the oldest person I'd ever met.
She'd passed through New York's Ellis Island as a child in 1906, at 6 or so years old, after escaping the pogroms in Russia. She wasn't quite sure of her birth date. Then she settled in Brooklyn, outlived her husband by more than 50 years and became the oldest member of a large family of second- and third- and then fourth-generation American Jews. Well into her 80s, she worked as a bookkeeper in my grandfather's office.
She was frail, but always lucid. And she had stories from nearly a century prior. Of the trip to Ellis Island, where she ate her first banana and hid under a table to escape vaccinations. (She thought "America" was simply a big sidewalk with water on both sides.) Of life on the immigrants' Lower East Side, where she helped support her family by joining the International Ladies Garment Workers Union and working in a dress factory. Of the time she had to sign paperwork so her only son—my grandfather—could enlist in World War II at 17. (He wanted to join the Air Force. She wouldn't sign. He joined the Navy instead.)
I don't remember her telling these stories. I was in preschool. Mostly, I remember the video a cousin made of her recounting stories about her life at 95, the year before she died. It's like some weird time capsule from both the VHS '90s and turn-of-the-century New York, all in one tape.
I thought about that when I read the story of Alexander Imich, aged 111, who enjoyed a brief but wondrous tenure as the world's oldest man before dying last weekend in Manhattan. Imich spoke of his extraordinary life, which included an escape from Nazi-occupied Poland, in a New York Times interview just a month before his death.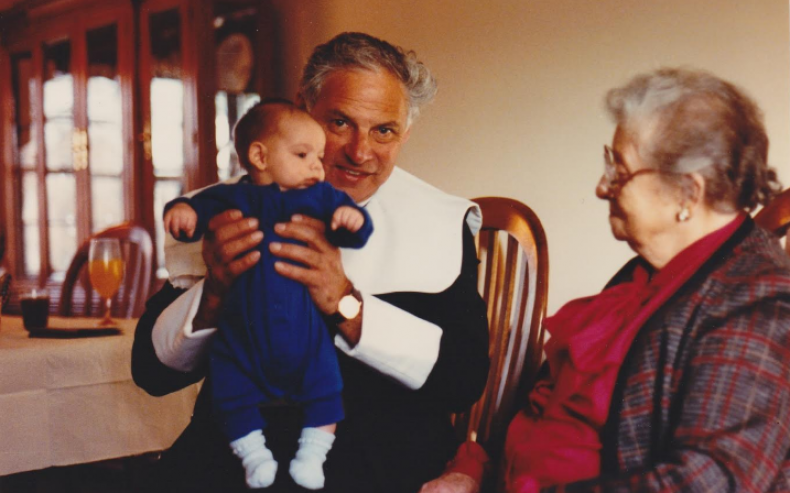 There are people still alive older than he was—but not many. By Wikipedia's count, there are today just five human beings alive, all women, who were born before 1900. They are some of the last people on earth who can recall the world before flight, before popular motion pictures, before the Titanic. Soon there will be none. Then no World War II veterans. Then no Holocaust survivors.
Most of those people won't be the subject of Times profiles or mass media attention. Still—for the sake of their memories and our knowledge, I hope they have family members to jot down their stories and lives before they're gone.
It's a tricky thing, confronting the fact that a family member who's always been around won't in fact always be around. There's often also the specter of grief or trauma. That came up in a recent letter to Slate's Dear Prudence advice column from a writer whose grandmother had escaped the violence of China's Communist revolution and lived on into her 90s. "No one has asked any of these sisters for full details about their younger years for fear of dredging up negative emotions," the advice seeker wrote. "But I feel my generation and the future generation should know what they survived, and who they were."
Maybe those traumas are all the more reason to ask. The elderly remember firsthand things we'd rather forget. Consider Clyde Ross, the primary subject of The Atlantic's recent "Case for Reparations" cover story. At 91, he traces his life back to Jim Crow Mississippi. He is a living reminder that the mass terrorization of black people continued unabated well past the Civil War, that state-sponsored segregation lived on in Chicago's housing policies long after Brown v. Board of Education. Veterans, too, can recount atrocities they witnessed. There's a reason the Library of Congress has a Veterans History Project to preserve these accounts when the veterans are gone.
Slate's Emily Yoffe agreed. "Please ask," she replied, "not only for your family but for history. Today's very old people lived through tumultuous times, and we only have a sliver of time left to hear their first-person accounts."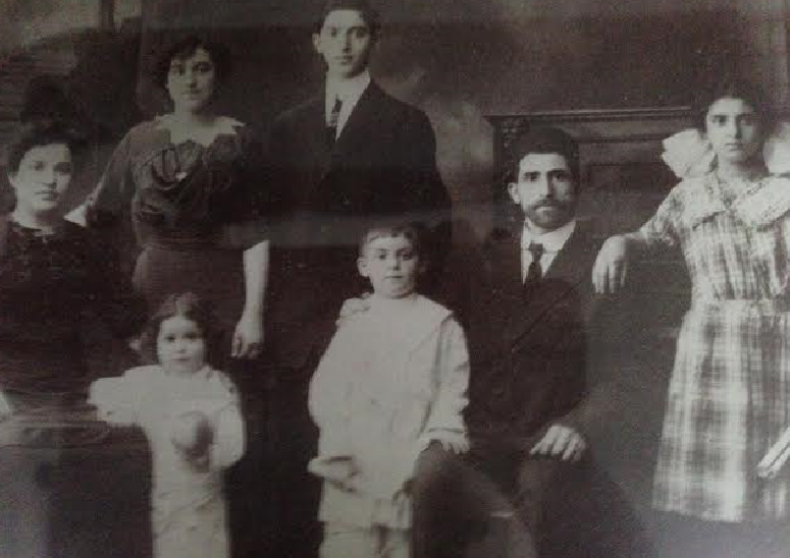 It's true. Simply by their continuing existence, people 90 or older can serve as "human wormholes," a term blogger Jason Kottke invented to describe individuals whose lifespans bridge vast historical distances in seemingly implausible ways. His example is John Tyler's grandson, who is still alive, despite the fact that his grandfather's presidential term ended well before the Civil War. There is also the man who witnessed Abraham Lincoln's assassination and managed to appear on a 1950s game show to talk about it.
Similarly, for someone's life to begin in the 19th century and end in the 21st—from William McKinley's presidency to Barack Obama's, with some world wars along the way—seems impossible, though it is not. It's an opportunity for oral histories of a century full of inconceivable change, for small vignettes and human insights that won't be in history texts. Plus, Yoffe noted, many elderly people do want to share their pasts. They've simply noticed that no one much wants to hear about the election of 1940.
My friend Ben, whose great-grandmother arrived at Ellis Island on a steamship in 1921 and just turned 100, wants to take on a similar project. Inspired by a 94-year-old cousin who recorded hours of interviews with people of his generation, he plans to sit down with a tape recorder and ask about her life decade by decade.
"I've always sought out memories from her, as the oldest person I've had regular interactions with, and I'd like to preserve a formal recording," Ben told me. "I've spent so much time studying history, it's easy to overlook the history that's still living in plain sight."
Soon, maybe, we won't have to worry about this whole fraught process of recording our elders' pasts. The Internet will have been there all along. Today's last living vessels of the Greatest Generation—those born near the start of the 20th century—came of age and wrapped up their careers before the Internet revolution. D-Day survivors don't trade in LiveJournal archives or #TBT photos. They are some of the last Americans not leaving behind digital footprints or without online lives at all, really. They've lived their lives IRL, and will end them the same way.
When my grandfather—my Grandma Rae's oldest child—died several months ago at 87, I realized there was almost no online evidence he had ever existed at all. Just some local obituary blurbs, some people-finder name results, maybe a mention in my parents' old wedding announcement.
Though survived by his wife, my grandmother through marriage, he was my last biological grandparent. In an Atlantic piece last week, Jessica Valenti describes what that's like, how odd it feels "to get older, and to watch your family structure shift." We'd only just begun asking him about his life for posterity. It was tough to face the fact that he wouldn't always be around. He'd been in remarkable health well into his 80s, then had a stroke in the last year of his life, then sort of seemed to recover.
He rarely went on about his past. Still, there was a night in those last few months when stories came out. Strange ones we'd never heard before, about the Navy and swimming in the East River and a grandparent who went around campaigning for FDR in Yiddish to Lower East Side Jews. Someone surreptitiously grabbed a video camera and hit Record.
We saved it, though we haven't yet brought ourselves to watch it. When the next generation gets curious, it'll be there.