In Case You Were Planning to Watch 'The Playboy Club'...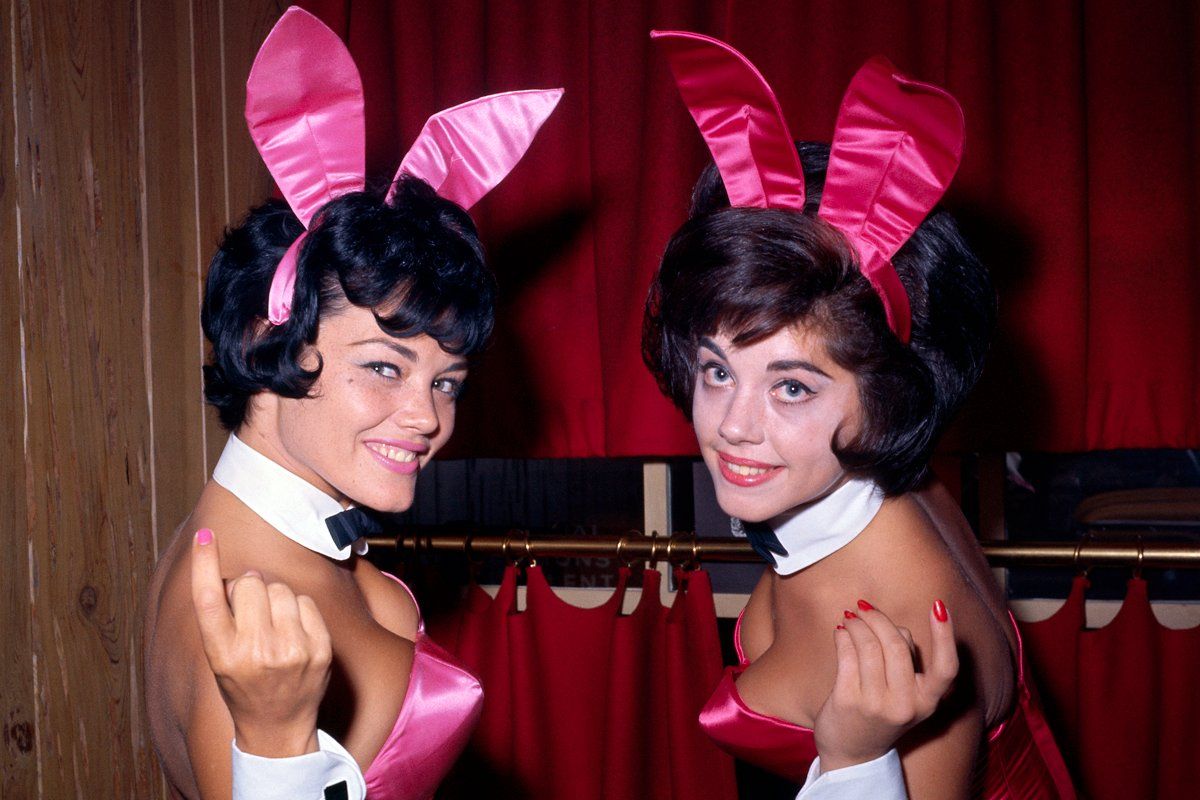 I have for many years been puzzled by the persistence of Hugh Hefner. Why is he still here? Why does anyone write about him? Why does anyone quote his remarks about his own cultural relevance as if they are anything but wishful thinking?
Everything Hugh Hefner is responsible for—the magazine, the clubs, the philosophy, the T-shirts, the keys, the bumper stickers, the brand—has been deposited in the junk shop of 20th-century life, where it belonged. The stock tanked. The magazine's circulation fell. The clubs were closed, one by one.
But Hefner himself, now 85, is a whack-a-mole, popping up from his life on the D list to give interviews about his pajamas and his little blue pills and his cadre of surgically enhanced women. Why does anyone read about him? Why do I? I can't explain it. Last year, when news of his impending marriage was epidemic, I actually found myself wasting 30 seconds hoping that his fiancée, Crystal, 25, would have the courage to break it off. She did! Way to go, Crystal! Crystal then turned around and disappointed me by giving several television interviews denying that she'd been responsible for the breakup. "It was mutual between Hef and I," she said.
I mention all this because NBC is about to put a series about a Playboy Club on the air. Inspired by the success of Mad Men, it has gone back to the early 1960s, to that golden moment just before the women's movement came along and ruined everything. It's about several Bunnies, an ambitious Chicago lawyer, and the mob. The show (or at least the opening episode) is not unlike Playboymagazine in the early years: it has its moments, but it's mostly an excuse to show women's breasts, which (in this version, because it's on a network) are usually encased in fabulous pointy period bras or shoved upward in satin-polyester Bunny costumes. Hefner doesn't appear except as a shadowy figure, like a masked mafioso in the Federal Witness Protection Program. But he does provide a weird, creepy voice-over, on which he says that Bunnies "were the only women in the world who could be anyone they wanted to be."
Photos: The Playboy Club
This of course is so preposterous on so many levels that it is almost not worth attacking. But I worry (as someone who was an adult in the 1960s) that young people will see The Playboy Cluband think that this is what life was like back then and that Hefner, as he also says in his weird, creepy voice-over, was in fact "changing the world, one Bunny at a time."
So I would like to say this:
1. Trust me, no one wanted to be a Bunny.
2. A Bunny's life was essentially that of an underpaid waitress forced to wear a tight costume.
3. Playboydid not change the world.
Incidentally, the weird, creepy voice-over is probably my favorite thing about The Playboy Club, and I was disappointed to read that it might not continue after the first episode. Not that I am planning to watch it again. Although you never know. Before she became a feminist and did change the world, Gloria Steinem wrote a famous piece about being a Bunny, and made clear how shabby and pathetic life was at a Playboy Club. She recently called for women to boycott the show. I am currently boycotting so many television shows that I may not have time to boycott another.
But I am planning to watch the new season of The Good Wife. Like The Playboy Club, The Good Wifetakes place in Chicago and even features a character who wants to be state's attorney. (At the end of last season, he was elected.) Why so many people want this job I don't know. But the women on The Good Wife are smart, worthy, evil, complicated, ambitious, successful, and compelling. So are the men. The show proves that every once in a while, networks can do superior television. The new season starts Sunday, Sept. 25, at 9 p.m. on CBS.