Casey White Had Planned for Shootout With Cops Before Capture: Sheriff
Fugitive Casey White was prepared to engage in a shootout with law enforcement as he led police on the high-speed chase that ultimately ended in his capture.
White had been serving a 75-year prison sentence in Lauderdale County, Alabama, and was facing another trial for capital murder charges when he was aided in escaping custody by corrections officer Vicky White (no relation). A nationwide manhunt ensued for nearly two weeks, with the pair ultimately being tracked down to a hotel in Evansville, Indiana, late Monday.
During a press conference on Tuesday, Vanderburgh County Sheriff Dave Wedding reported that officers involved in the chase Monday evening managed to subdue the pair by using their vehicles to push the Whites' Cadillac off the road. Had they not been stopped in that way, Wedding said that Casey White planned to engage in a shootout with law enforcement.
The sheriff said that the convict explicitly spoke about that intention with investigators during an hours-long interrogation after his capture. During a search of the vehicle, law enforcement found numerous firearms, including an AR-15.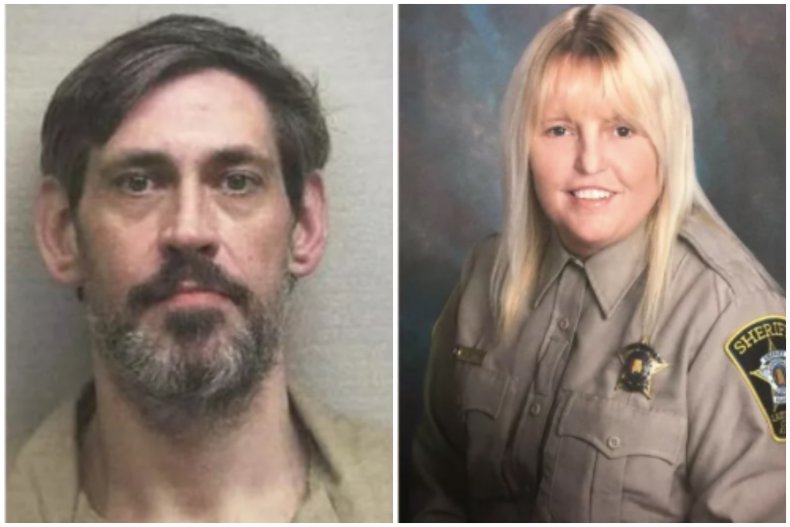 The search of the vehicle turned up several other things of interest, including around $29,000 in cash. Wedding could not confirm where the money had come from but speculated that it might have been related to Vicky White selling her home not long before the pair disappeared. Officials also found several wigs in the Cadillac.
Wedding confirmed that Vicky White shot herself "almost instantaneously" after the Cadillac was driven off the road, before officers and deputies were able to reach the pair. Life-saving measures were applied to the corrections officer, but she later died from her self-inflicted injury at a hospital.
Wedding said that Vicky White had acted of her own free will in helping White escape. He also shot down rumors that the pair had gotten married while on the run. Investigators in Alabama were told earlier by other inmates at the Lauderdale County Corrections Center that the two had a "special relationship."
Vicky White was last seen prior to the incident on April 29, when she claimed that she was taking Casey White to a nearby courthouse for a mental health evaluation. The pair never arrived there, and the squad car they had taken was later found abandoned in a shopping center parking lot.
The two fugitives were reportedly laying low in Evansville while planning their next move. Wedding said that the city was not their planned final destination, and it is believed that they did not have any family or friends in the area.
Newsweek reached out to the Evansville Police Department for comment.