Casey White Heading to Alabama for Arraignment After Waiving Extradition
Apprehended prison fugitive Casey White, who along with corrections officer Vicky White led authorities on a manhunt ending in Indiana, has waived extradition and will be transported back to Alabama.
On Monday, Casey and Vicky White were captured by U.S. marshals after a short car chase. Vicky White shot herself after authorities collided with their vehicle. She later died from the injuries. Casey White cooperated with authorities and was expected to be taken back to Alabama on Tuesday.
Vanderburgh County Sheriff Dave Wedding signed an extradition waiver to Alabama. At a press conference, Wedding said to avoid any "spectacle," the extradition would not be made public, citing security reasons.
Casey White appeared at the hearing via video Tuesday.
The judge told him waiving extradition "simply means you want to go back to Lauderdale County and get this resolved," according to WVTM.
The judge said if he didn't waive extradition, the hearing would be held in 30 days and that Alabama authorities would have to travel to Indiana to confirm his identity.
"I'm waiving my rights," White told the judge. "I'm going back to Alabama."
Lauderdale County Sheriff Rick Singleton said Casey White will be brought back to the Lauderdale County Courthouse briefly for an arraignment, then immediately transported to the Alabama Department of Corrections.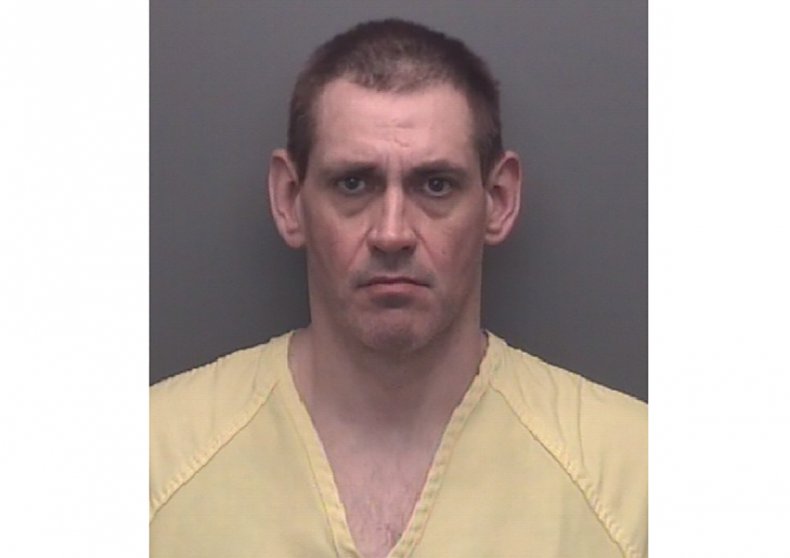 Singleton said authorities got a "dangerous man off of the street."
"Casey White will not see the light of day again," Singleton said Monday.
The nationwide manhunt began April 29 after Vicky White, the assistant director of corrections for the jail in Lauderdale County, helped Casey White, a suspect awaiting trial in a capital murder case, escape from the jail, authorities said. Vicky White told co-workers she was taking the inmate to the courthouse for a mental health check.
The pair ended up at Motel 41 in Vanderburgh County, Indiana—almost 300 miles from Alabama.
Vicky White sold her home months before the escape and allegedly had about $90,000 in cash when they fled. Wedding said officers found $29,000 in the vehicle in which the suspects were chased.
Wedding said they also had at least four semiautomatic handguns and an AR-15-style rifle in the car.
"Any one of these weapons could have been used to ambush our officers while they were attempting to capture a murder suspect," Wedding said at a press conference Tuesday.
Wedding said Casey White planned to have a shootout with law enforcement. "He said that he was probably going to have a shootout at the sake of the both of them losing their lives," Wedding said.
It is unclear if Casey White is back in Alabama at this time. He was serving a 75-year prison sentence for attempted murder and other charges. It is likely he will face more charges connected to the escape.
"I knew we would catch them; it was just a matter of time," Singleton said.
Newsweek reached out to the Lauderdale County Sheriff's Office for comment.