Cash Crisis Brings Italy's Opera Houses to the Brink of Closure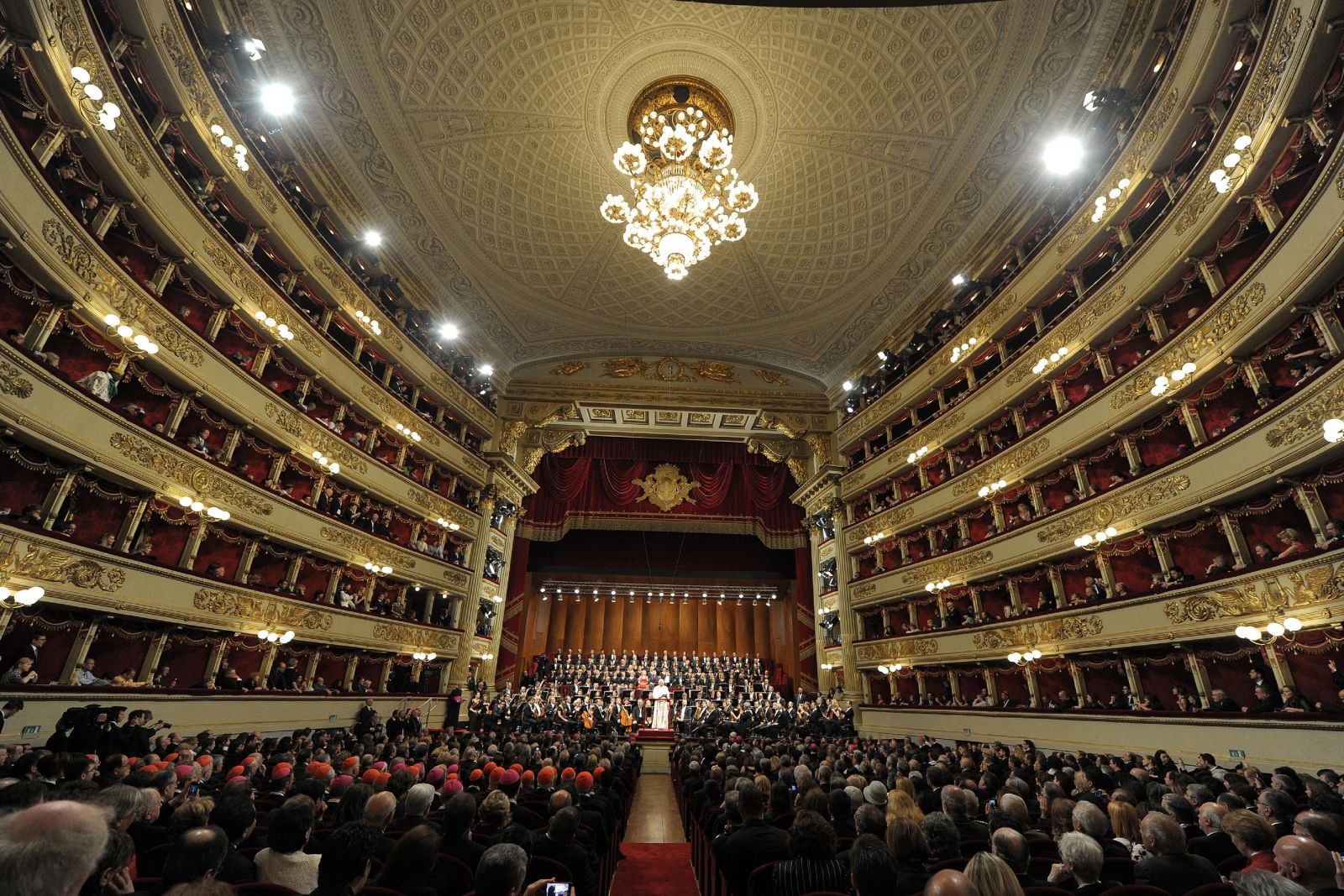 Over its 22-year history, the Teatro Lirico in Cagliari, the capital of Sardinia, has taken its share of artistic risks; last year, it kitted out its performers with Google Glasses for a production of Puccini's Turandot. But none of its innovations have been able to save it. Unless Italy's culture ministry intervenes with a major cash infusion, the Teatro Lirico will become the first Italian opera house in modern history to close.
But although it may be the first, it is unlikely to be the last, as these bastions of Italian culture struggle to make ends meet. When Newsweek wrote about the Italian opera crisis less than 18 months ago, only three opera houses were able to pay their bills on time: Milan's La Scala, Teatro Regio in Turin and La Fenice in Venice. Now, Newsweek has learned from sources close to the Teatro Regio that it too is delaying payments.
The Teatro Lirico isn't even performing operas any more: a budget deficit of some 25 million euros has forced it to cancel opera altogether this year, instead making do with cheaper orchestral concerts. In an April 21 letter seen by Newsweek, the national government's head of cultural affairs, Salvatore Nastasi, warns the mayor of Cagliari that the Teatro Lirico is in serious jeopardy.
An opera house without operas is, of course, a crippled institution. But Cagliari's closure now seems certain. Its current director, Angela Spocci, only four months into her job, is feuding with the board that appointed her. The opera house's staff has been striking. No new season has been scheduled, and without money to pay for performances, it would be hard to plan a new season anyway.
Last year, Sardinia's regional government gave the troubled opera house a 5 million euro gift, intended as a stopgap measure to partially cover the deficit. But the then-director, Mauro Meli, instead spent the money on day-to-day operations. He was sacked after only 12 months. The Teatro Lirico now has a huge budget deficit and no way of securing funding. Meli did not respond to an interview request; neither did a member of the board nor Cagliari's young mayor, Massimo Zedda. When reached by phone, Spocci was unavailable for comment.
La Scala's fame secures a steady stream of international visitors, while both Teatro Regio and La Fenice are experimenting with new ideas: the former is taking its first steps with private sponsors, while the latter is retooling the traditional opera season to suit Venice's many tourists.
But with modern Italy lacking a tradition of private philanthropy, opera houses are dependent on state support for their survival. According to Eurostat figures, Italy's government spends about the same as most other EU countries on arts and recreation. But in recent years the funding has decreased while opera houses' debts have accumulated. And singers tired of late payments are now opting for stages outside the country where, in 1607, Jacopo Peri invented opera with his musical tale about the alluring nymph Dafne. Italians may have to wait a long time for a lady, fat or skinny, to sing.