Indian Central Bank to End Cash Withdrawal Limits in March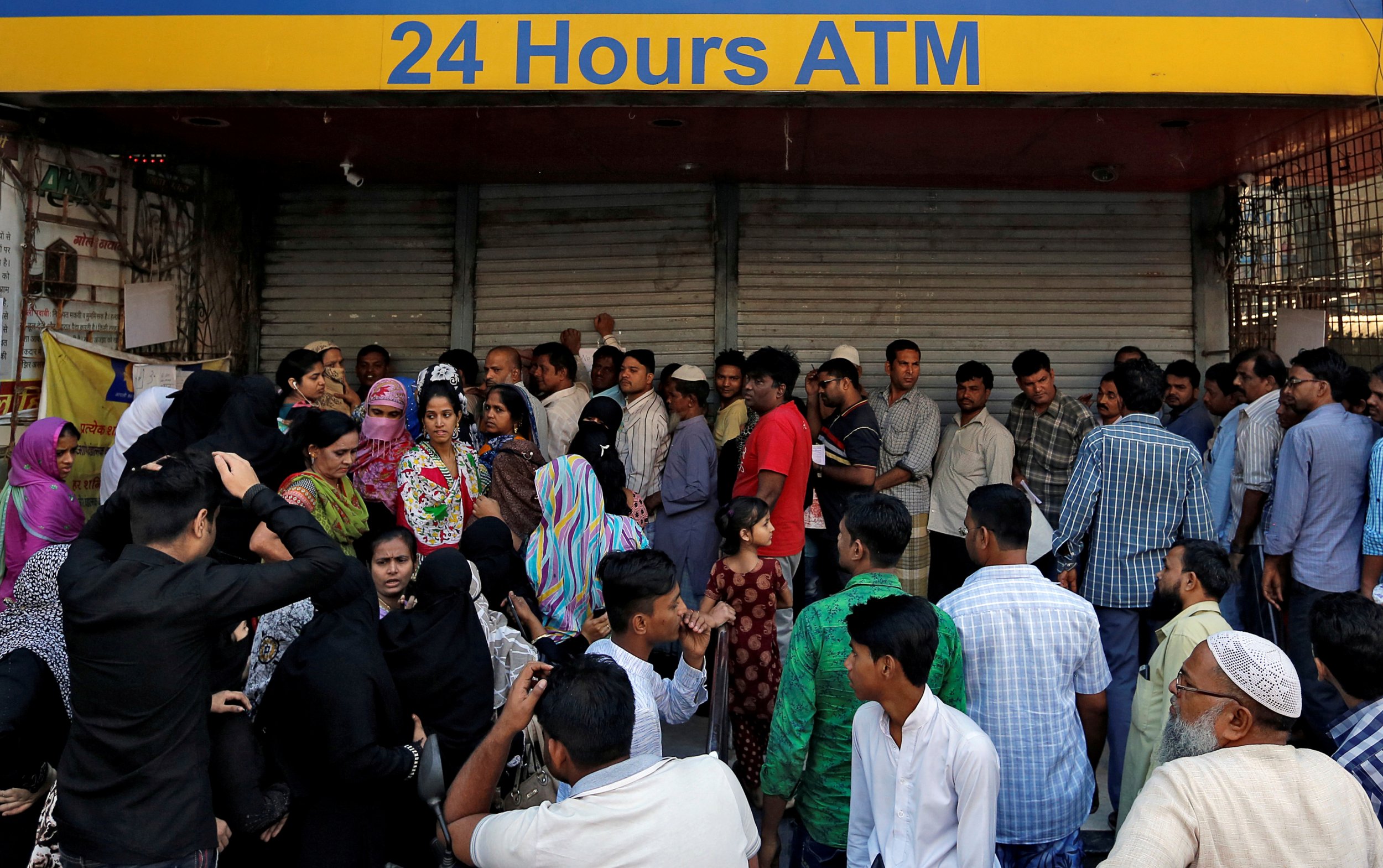 India's Central Bank announced that it will remove controversial limits on cash withdrawals on March 13. In November, the Reserve Bank capped all banking withdrawals at 24,000 rupees ($358) after Prime Minister Narendra Modi ordered the removal of 500 and 1,000 rupee notes from circulation.
Chaotic lines at banks was one outcome of Modi's decision. India's small businesses were among the hardest hit as they tend to operate entirely using cash, according to reports in the Financial Times. Modi said he introduced the banking reforms to reduce corruption, encourage people to switch to the official banking system—and, as a result, pay their taxes.
The high-value notes accounted for 86 percent of India's currency, according to the Reserve Bank of India. The government gave Indians only four hours notice of the decision to remove the notes from circulation, which prompted huge crowds waiting at petrol stations and banks.
The central bank left interest rates at 6.25 percent for the second time in a row, and the lowest level since September 2010, which could indicate fears that Modi's demonetization policy may have caused a slowdown in consumption and the economy's growth.
In a statement quoted by The Business Times of Singapore, the bank said withdrawal limits are expected to nearly double from 24,000 rupees ($358) to 50,000 ($746) from February 20, and to be removed completely after March 13.
On February 1, the Central Reserve Bank removed caps from its current accounts, but retained a 24,000 rupee ($358) limit on savings accounts.