Casino Sued By Compulsive Gambler For Letting Him Lose $260,000
A Canadian man is suing a casino for allegedly letting him lose more than $342,000 (about $260,000 U.S.) by taking advantage of his status as a compulsive gambler.
Tarwinder Shokar says he lost about $342,000 during an October 2013 trip to Caesars Windsor Resort and Casino. He is suing the casino and the Ontario Lottery and Gaming Commission (OLG) for his losses, in addition to punitive damages of $500,000 (around $381,000 U.S.), according to a Thursday report in The Windsor Star. The lawsuit was not filed long after the gambling took place, but the case was only recently transferred to the Superior Court of Justice in Windsor.
"Our position is he was a compulsive gambler and the casino and/or the OLG were either well aware of his past background—or should have been," Shokar's lawyer Iain MacKinnon told the paper.
Shortly before the Caesars binge, Shokar was said to have attempted suicide by throwing himself in front of a bus after losing all his money at a different casino. Although he was seriously injured, he survived the collision and received a large insurance payout as a result of his injuries. He then used the insurance money to finance his massive losing streak.
Shokar reportedly had fraud convictions and was banned from a number of other casinos due to his behavior prior to the binge. A travel agency specializing in casino visits is said to have suggested Caesars Windsor. Shokar claims that when the casino understood that he intended to gamble a large amount of money, they rolled out the VIP treatment and plied him with alcohol, allowing him to gamble while he was intoxicated.
His first visit to the casino on October 17, 2013 resulted in him losing approximately $92,000 ($70,000 U.S.) by the next morning. Days later, he racked up losses of $250,000 (around $190,000 U.S.). The lawsuit alleges that the casino should have known he had a gambling problem, but took advantage of him due to the large amount of money they could make.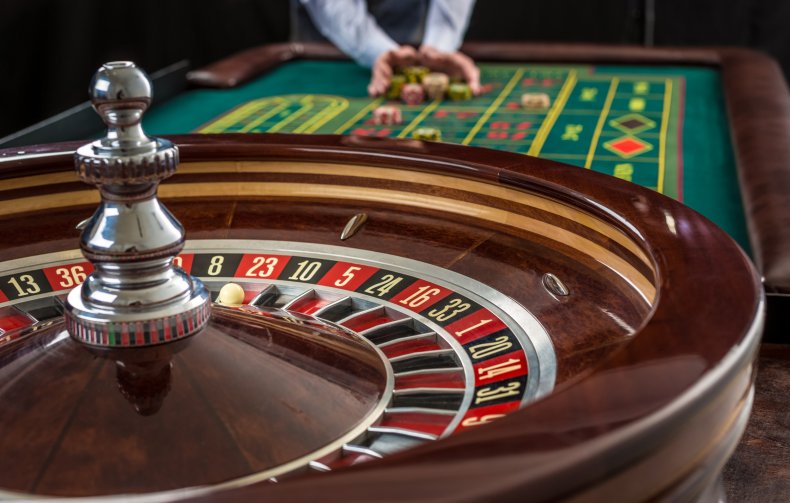 The casino disputes those claims, saying Shokar's losses are his own fault. As an "admitted problem gambler," they claim he was negligent in coming to the casino in the first place. They also deny claims that they served an unreasonable amount of alcohol to the man.
"Each time he made a wager, he chose the amount of money he wanted to wager in full knowledge of the risks associated with that wager," wrote the casino's defense lawyers in a statement. "Any losses Mr. Shokar may have suffered are not recoverable in law."
Shokar is currently banned from all Ontario casinos. Although the legal battle has been going on for close to six years, a resolution does not appear to be in the cards any time soon. A trial is not expected to take place until late 2020 at the earliest.