Newlywed Man in Handcuffs Escapes Custody, Jumps to His Death From Casino Roof
A young man died by suicide after escaping police custody and jumping off the roof of a California casino's parking lot.
Authorities have identified 24-year-old Geoffrey Bertagnolli, who reportedly leaped from the top of the five-story parking garage at Graton Rancheria Casino in Rohnert Park. Deputies with the Sonoma County Sheriff's Department had pulled Bertagnolli off the ledge just moments earlier and handcuffed him.
"What concerns me, is how did he get away, with several sheriffs there," Greg Sarris, tribal chairman of the Federated Indians of Graton Rancheria, told KTVU.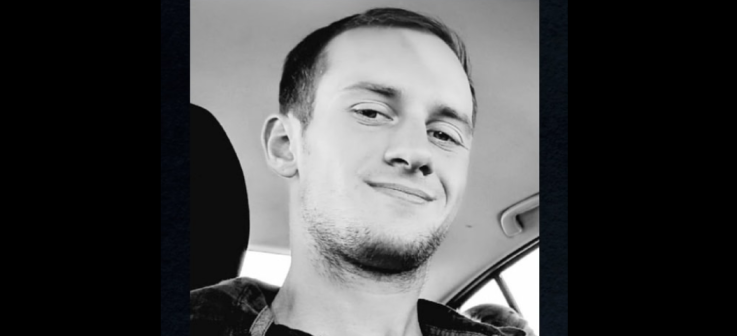 According to Facebook Bertagnolli was based in Napa and got married last month in Las Vegas. He reportedly came to the casino alone, on foot, and didn't gamble, eat or talk to anyone else while he walked around the gaming floor.
Sarris says casino security noticed Bertagnolli and tailed him for about an hour. "We watched him, he walked around, he didn't touch anything, he didn't bother anybody."
Security guards followed Bertagnolli to the garage, where he told them he wanted to kill himself.
"Our staff did everything they possibly could—and they talked him away from the ledge and down," Sarris added, "but obviously things didn't go so well once the sheriff got here."
By the time a half-dozen deputies arrived, Bertagnolli was standing structure's four-foot wall, his wife trying to console him.
"Some of our deputies stepped in and heroically grabbed him and pulled him off the edge," Sonoma County Sheriff Mark Essick told KTVU.
Bertagnolli told first responders he was grappling with depression: He had worked at a roofing company in Santa Rosa where, he said, his boss had high hopes for him. But last year Bertagnolli, considered a hard worker, left the job abruptly to deal with "personal issues" and did not come back.
Up on the roof, he was handcuffed behind his back for his own protection, but he was not placed under arrest. Authorities intended to take him to the hospital for evaluation.
Officers escorting him to their squad car believed they had established a rapport with Bertagnolli. "They were talking about what was going on with him, but he broke away from the deputy escorting him, and ran back to the edge of the parking garage and jumped off," said Essick. "We thought we were getting positive feedback from him, we had talked to him for a few minutes, and felt we had some resolution to the case, but clearly there was not."
He added that an investigation into the incident is ongoing.
Sarris expressed remorse for the outcome. "Is there more we could have done, more that any of us can do, he had his whole life ahead of him, what could we do?" he asked. "It would have been wonderful if we had been able to take him downstairs, off the fifth floor, talk to him, and have the sheriff take him safely to help."
Insisting the sheriffs did all they could to save Bertagnolli, Sarris called his escape "a fluke accident."
"He turned at the right time, twisted at the right time, and he got away."
A GoFundMe campaign has been started to help bring Bertagnolli's wife and mother to Ohio for a funeral service.
Suicide is the tenth leading cause of death in America, according to the National Institute for Mental Health, and the second leading cause for those ages 10 to 34. In 2017, suicide was responsible for more than 47,000 deaths in the U.S. alone.
September is Suicide Prevention Awareness Month. If you or someone you know has thoughts of suicide, confidential help is available for free 24 hours a day at the National Suicide Prevention Lifeline. Call 1-800-273-8255.
Newlywed Man in Handcuffs Escapes Custody, Jumps to His Death From Casino Roof | News