Hot New Cask-to-Glass Whisky Bar Opens in Taiwan
"Cask strength means taking a sip straight from the barrel," says master blender Ian Chang of Taipei's Kavalan Whisky Bar.
The whisky renaissance is worldwide: In recent years, whisky-specific bars have cropped up in New York, Chicago, and Los Angeles, offering millennials a taste of the good stuff. And now one has opened its doors in Taiwan.
Kavalan, the world-renowned distillery in Taiwan's Yilan County, has opened the Kavalan Whisky Bar on Taipei's Nanjing East Road in the busy Zhongshan District.
While the bar is currently on a trial run, it will open to the public in August.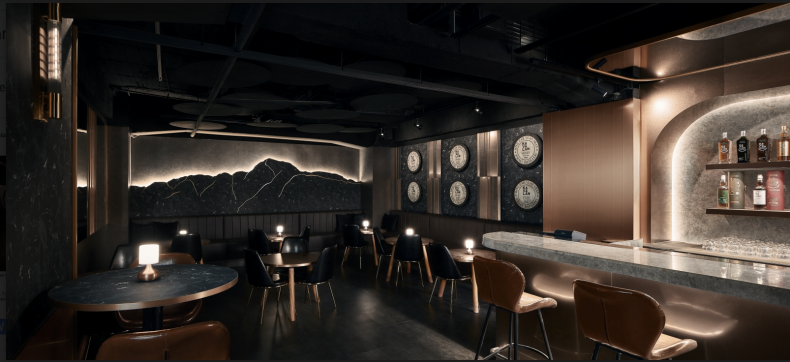 The unique bar, where bartenders can pour whisky on tap directly from the barrel, recreates the inside of the distillery's maturation warehouses. Kavalan master blender Ian Chang says the idea is to promote the high quality of Kavalan's Solist range, sold in the US as Kavalan Cask Strength Series.
"On the production side, cask strength means taking a sip straight from the barrel," Chang explains. "Drinkers can do exactly that in this bar to experience the purity and quality of our whisky. They can choose which selected cask-strength whisky they want, walk up to the cask with their glasses, and start pouring."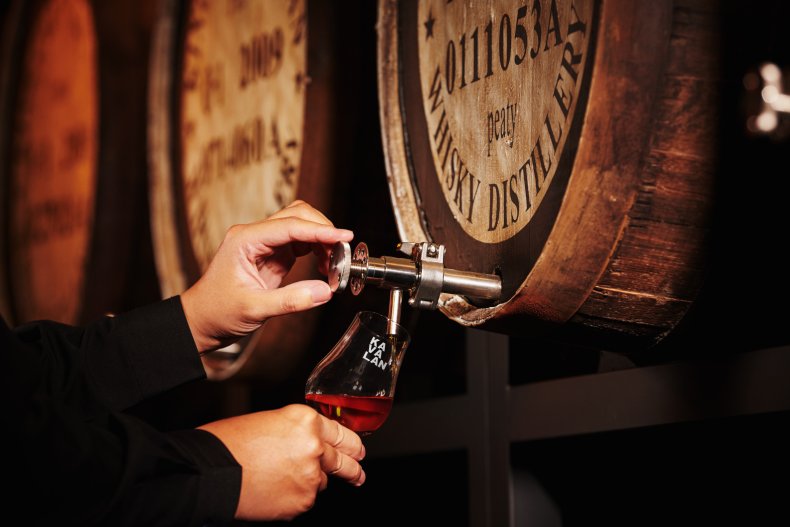 Dependent on availability, customers can access almost all of the 21 Kavalan expressions launched since 2008, including the two extremely limited "X" whiskys released last year for the company's 10th anniversary. Also on tap: the ultra-rare Kavalan Solist Brandy and the Kavalan Distillery Reserve Peaty Cask, which is otherwise only available at the Yilan distillery.
Designed to create an interactive experience of Kavalan's story, the bar's special effects include air gusts that simulate the Pacific breezes that aid oxidation and are "breathed in" by the whisky, as well as a backlit silhouette of the Snow Mountain range—the water source for Kavalan.
For those who prefer their whisky mixed, bar consultants Shane Lin and Aki Wang, known as the "Asian cocktail godfather," have crafted a signature Kavalan cocktail menu made up of 10 whisky and gin drinkss.