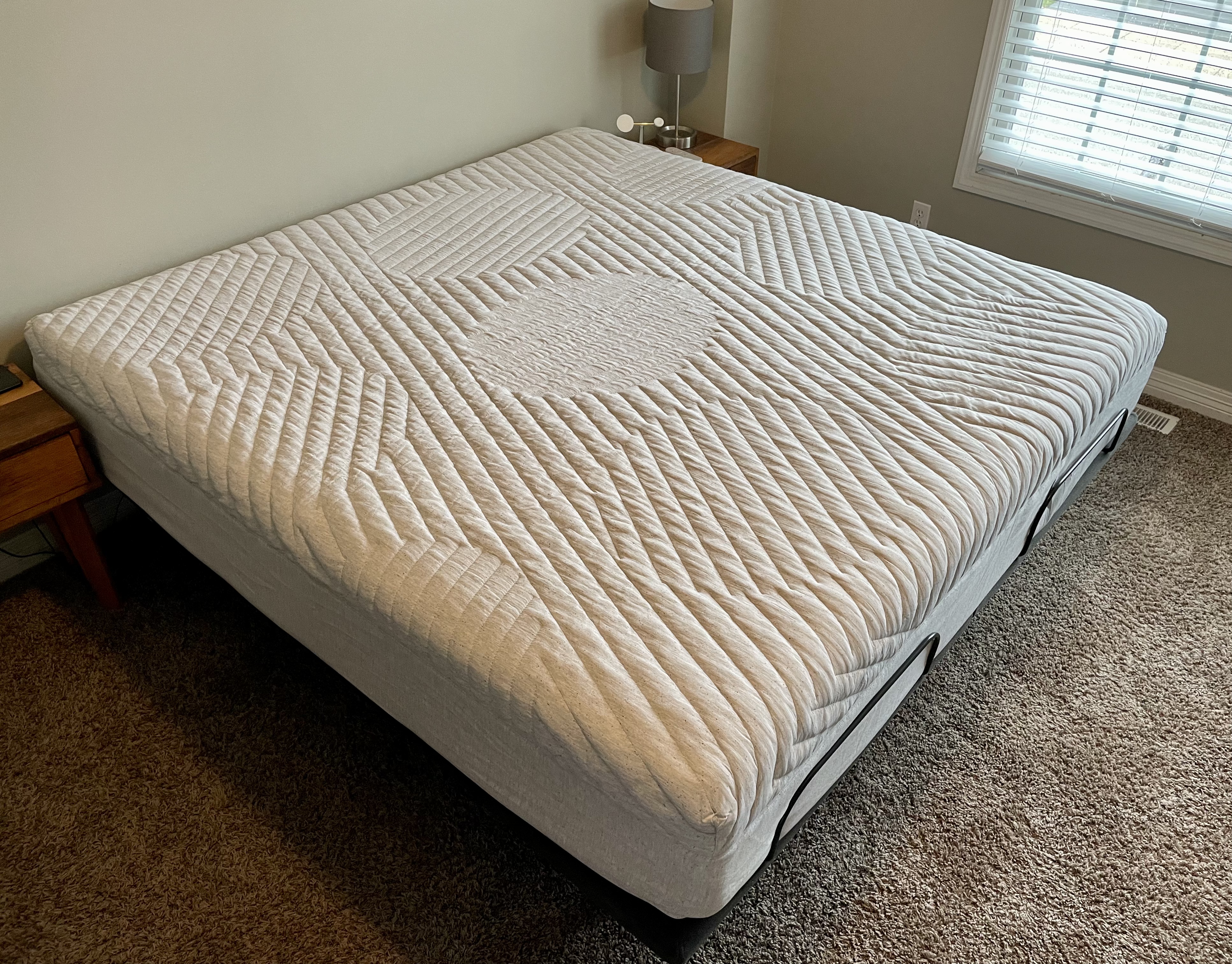 For some people, finding the right mattress is a lifelong quest of too hard, too soft and just not right. This year we discovered the best mattress on the market: The Casper Wave Hybrid Snow has the perfect amount of medium firmness and cooling, which you can amplify with the Snow Technology upgrade.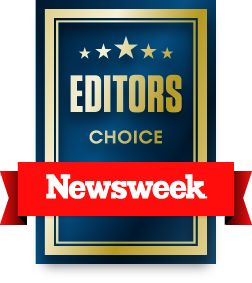 The Casper Wave Hybrid Snow combines foam layers, gel pods and encased springs to deliver the benefits of both spring and foam mattress styles. Dedicated support zones help us rest comfortable all night. The Snow Technology upgrade adds HeatDelete Bands, and a QuickCool Cover keep us cooler overnight, even with foam layers.
We are comfortable sleeping on this mattress in various positions, including side, stomach and back. In addition, the Casper Pro Adjustable Base offers satisfying options to watch TV, work in bed or sleep.
TL;DR
Pros:
The perfect medium-firm support
Excellent for hot sleepers
Soft-touch fabric looks and feels great
You don't feel someone else moving in bed
Adjustable base extends positioning
Cons:
Cooling technology is more pronounced for some users
Massaging feature in the base is just alright
Buy at Casper.
We tested the king Wave Hybrid Snow, which retails for $3,995. The Adjustable Base Pro pricing varies by size, retailing for $1,990 in the king size.
Casper offers a 100-night trial with free shipping and free returns. In addition, the mattress features a 10-year warranty.
Is the Casper Wave Hybrid Snow Good?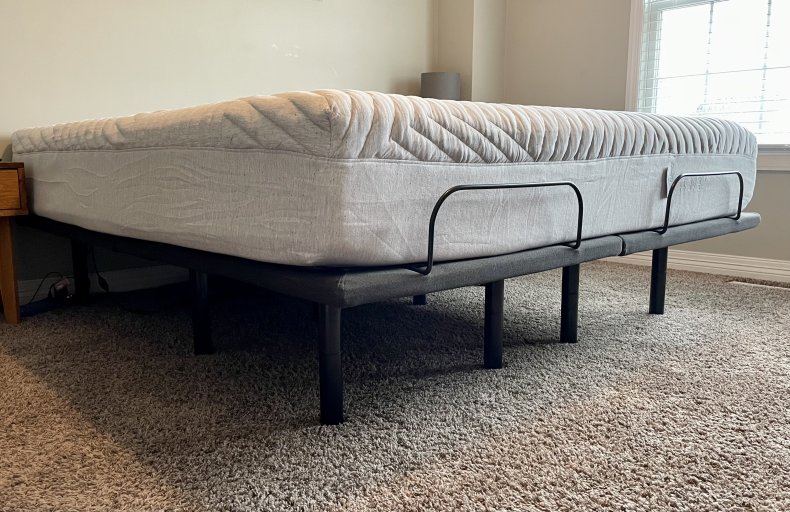 The Casper Wave Hybrid Snow is the best mattress my fiancé and I have tried. Similar to Goldilocks, it has been hard for me to find the right level of support on a mattress. Most of the time, it's too firm or too soft, but Caspar's medium-firm support is the perfect amount of supportive softness.
I can sink into the mattress a small amount without feeling as though I am being swallowed up, and the support still offers some cushioning. The top of the mattress offers some give without relying on the pillow-top style cover that many mattresses count on. Support continues to the edge, so if you are lying near it, you don't feel like you're going to fall off.
I don't feel any springs while sleeping on the mattress. It also does a great job of absorbing movements from another person, so you won't wake them if you toss and turn or get out of bed.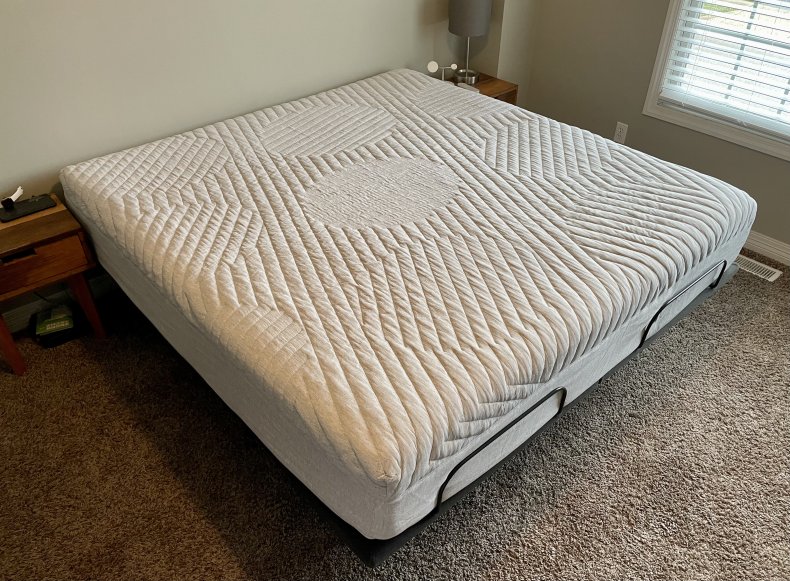 While it's covered up most of the time, the mattress fabric looks incredible and is super soft. It's not incredibly deep. The base height is perfect for sitting. It also makes getting in and out of bed easy. The Casper adjustable base also features two height options when installing the legs.
The Casper Wave Hybrid Snow adds HeatDelete bands and a QuickCool Cover to help keep the mattress and you cool throughout the night. I am a very hot sleeper, and this is the best passive cooling system I've used. I can sleep comfortably with blankets on with this mattress without overheating, something that I typically have had problems doing. My fiancé doesn't notice the cooling feature as much as I do, but I'm glad that we have it every night.
While many mattresses are best for one type of sleeper, the Casper Wave Hybrid Snow is great for stomach, side and back sleeping.
Casper Pro Adjustable Base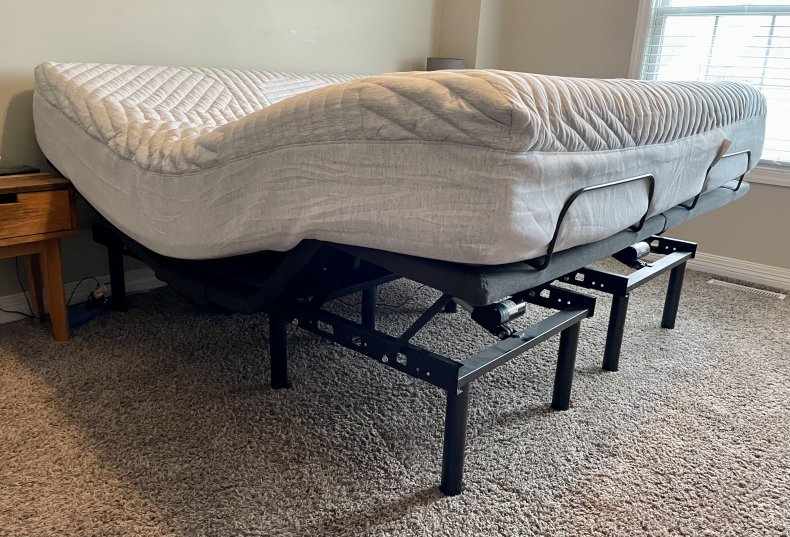 With the Casper Pro Adjustable Base, sleeping on your back is an excellent option with your head and feet raised. In addition, the adjustable feature is helpful if you need to elevate your head while sick.
I mainly use the adjustable base for a more comfortable position while watching TV in bed. It's also handy for working from bed. If you read in bed, the adjustable base is also great to have.
The Zero-G feature raises the head and foot of the base to relieve pressure. It is a relaxing option after a long day. You can also use the remote to fine-tune the positioning. This base also includes a massage feature, which is alright, but not a major selling point.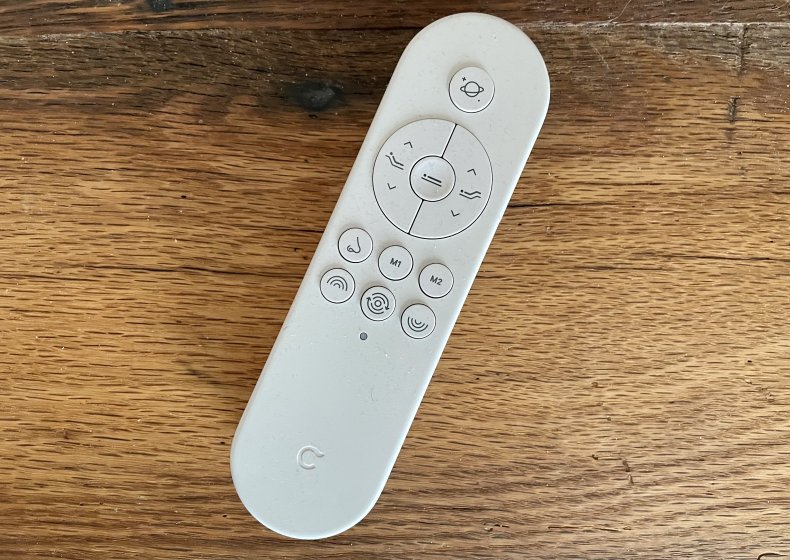 With the king size mattress, the adjustable base is a split king model. This makes it easy to get into your bedroom. The two bases sync up with an included cord and move together with either of the two included remotes. The base also has two USB ports on each side that you can use to charge your phone or other gear.
Should I Buy a Casper Wave Hybrid Snow Mattress?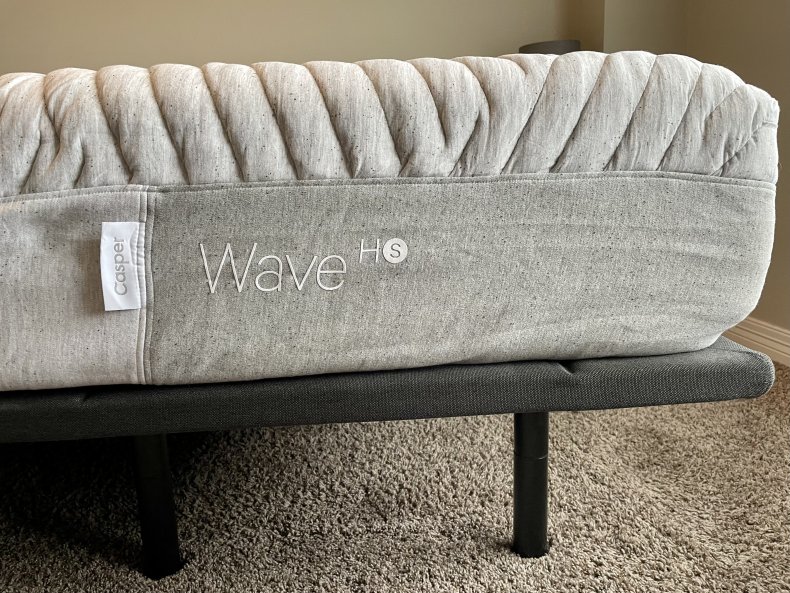 The Casper Wave Hybrid Snow mattress is the best mattress for hot sleepers who want medium-firm support. It is a luxury mattress with a premium price, but one that is worth it. The Casper Wave Hybrid Snow redefines what it means to get a good night of sleep.
Buy at Casper.
Newsweek may earn a commission from links on this page, but we only recommend products we back. We participate in various affiliate marketing programs, which means we may get paid commissions on editorially chosen products purchased through our links to retailer sites.