'Castle Rock' Season 2 New Cast: Who Stars in the New Season?
An all-new cast will take center-stage for Season 2 of Hulu's Stephen King anthology series Castle Rock. As with the previous season, the cast features actors familiar with King adaptations, as well as characters from some of his classic books.
Lizzy Caplan leads the cast of Castle Rock Season 2, which also stars Tim Robbins, Paul Sparks and Barkhad Abdi in a story that takes elements from Stephen King works like Misery and Salem's Lot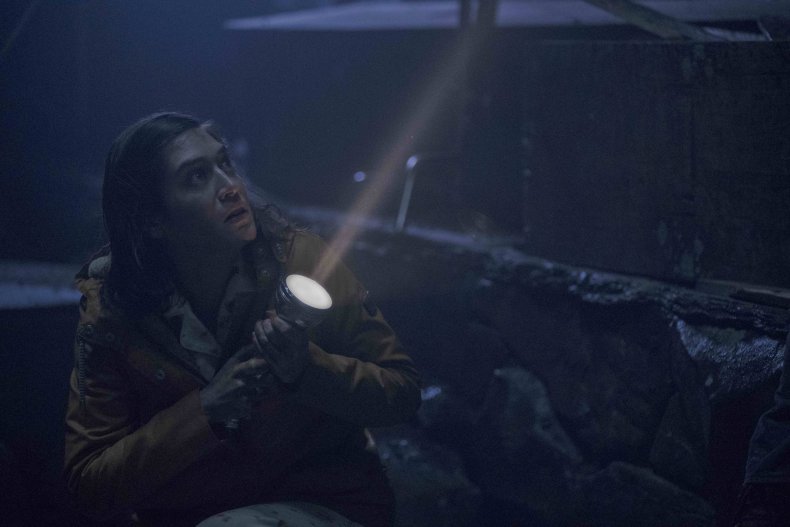 Who is in the cast of Castle Rock Season 2?
Lizzy Caplan - Annie Wilkes
Caplan, the Emmy-nominated star of Masters of Sex, Mean Girls and Party Down has been cast as Annie Wilkes, the character played by Kathy Bates in Misery. However, she will be portraying a younger version of the character, who comes to the town of Castle Rock while on the run from the law.
Speaking to Fansided, the actress said of the role: "Annie Wilkes is one of Stephen Kings' better-known villains, played of course, by the iconically great Kathy Bates. Who nailed it. But what I personally love so much about the character isn't that she's just this evil woman. She's kind of fun. She's many, many things. And actually that's what I think makes her the scariest of villains."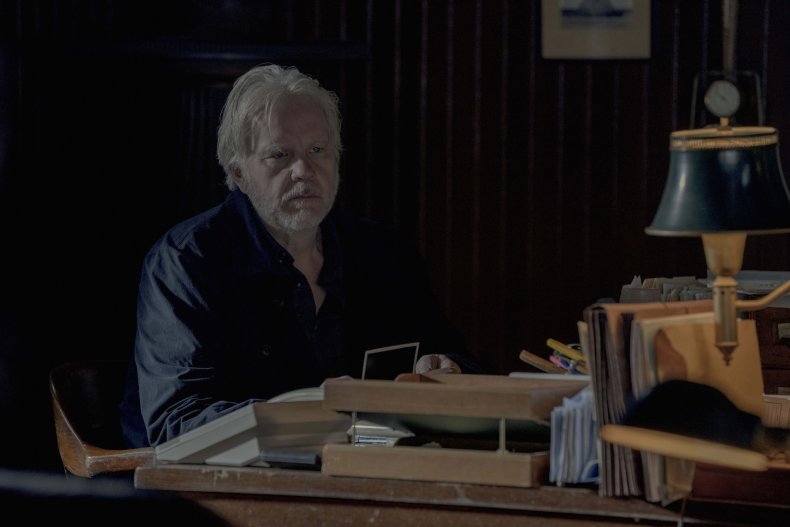 Tim Robbins - Reginald "Pop" Merrill
Castle Rock Season 1 featured a number of cast members who had previously appeared in King projects, and Season 2 continues that trend with the casting of The Shawshank Redemption actor Tim Robbins.
He will be playing Pop Merrill, a character from "The Sun Dog," a story in King's 1990 collection Four Past Midnight. In Castle Rock, this character is a crime boss dying of cancer. Speaking to AARP, Robbins said of his character: "I prefer to play characters who are complicated morally, have secrets and are dealing with the ghosts of their pasts. And Pop was loaded with that."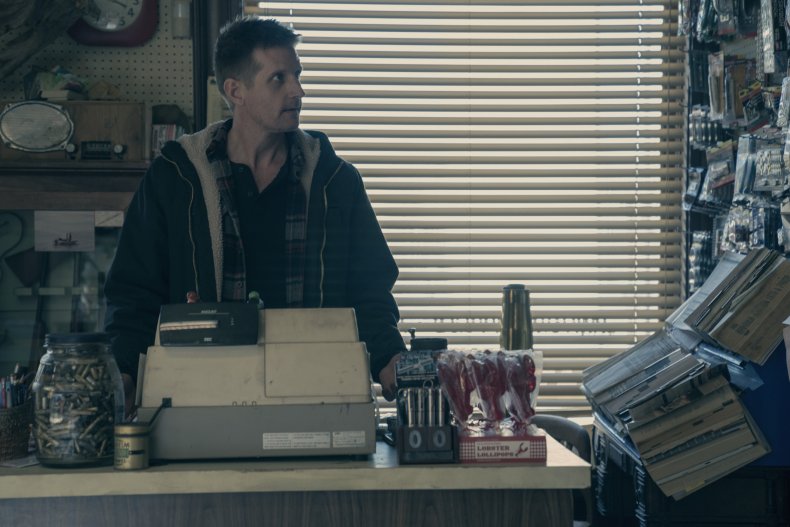 Paul Sparks - John "Ace" Merrill
Boardwalk Empire and House of Cards star Paul Sparks appears in the cast as Ace Merrill, an older incarnation of the character played by Kiefer Sutherland in 1986 Stephen King adaptation Stand By Me. Sparks said of the character to FanFest: "I just try to mimic exactly what I imagine he would have become. No, I mean I think that it's a little bit different but I think that the writers were very clever, and they left... like he's exactly who you think he probably turned into. That's what happens to that guy, that's where he's at, he is angry. I think there's a struggle."
The character, who is the nephew of Pop, is the person set to inherit the family business after the death of his uncle.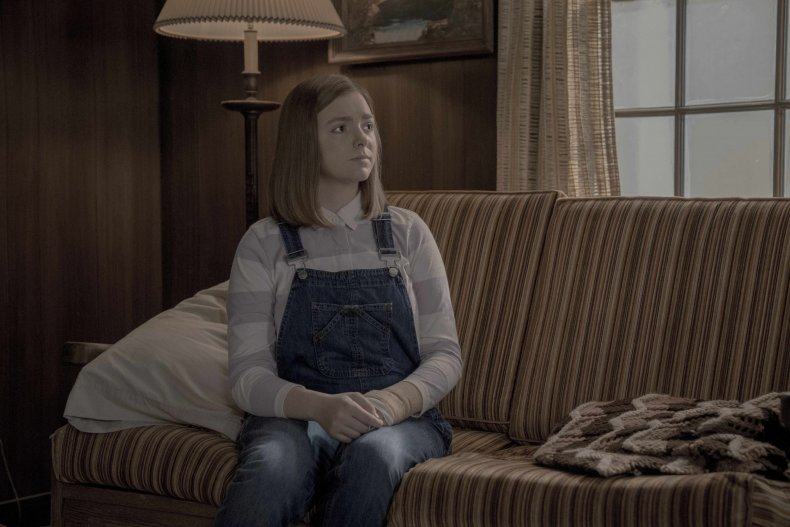 Elsie Fisher - Joy Wilkes
Elsie Fisher, who had a breakout role last year in Bo Burnham film Eighth Grade, plays Joy Wilkes, a new character to the King universe who is the daughter of Annie. In Castle Rock, she is beginning to question her mother's erratic behavior.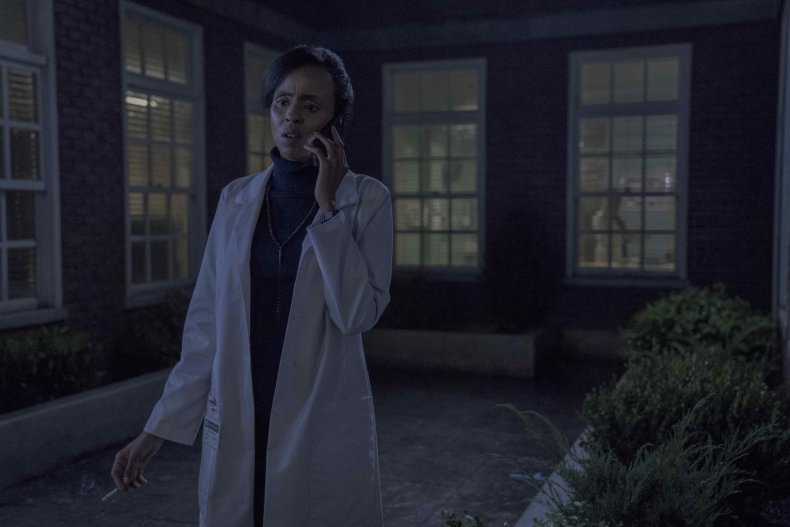 Yusra Warsama - Dr. Nadia Omar
The Last Days on Mars actress Yusra Warsama plays Dr. Nadia Omar, the medical director of the hospital in nearby Jerusalem's Lot⁠—which King fans will recognize as the setting of his vampire novel 'Salem's Lot.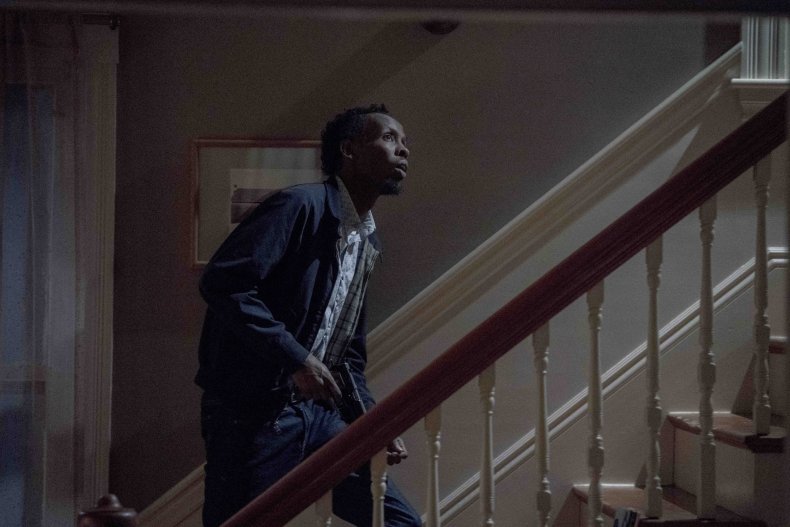 Barkhad Abdi - Abdi Omar
Nadia's brother, meanwhile, is played by Barkhad Abdi, the Oscar-nominated star of Captain Phillips.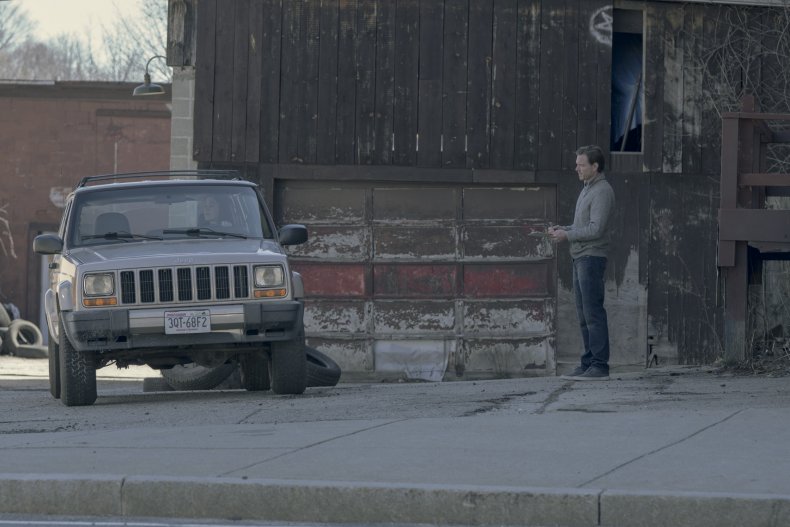 Matthew Alan - Chris Merill
Castle Rock Season 2 will extend the Merrill family by bringing in Chris, the brother of Ace, as portrayed by Matthew Alan of 13 Reasons Why.
Tall Man - John Hoogenakker
Jack Ryan star John Hoogenakker has a role as the mysterious 'Tall Man' in Castle Rock, a man with some sort of tie to Annie's past. The lack of detail and character name revealed by Hulu seems to suggest that he too may have a mysterious past⁠—or indeed a mysterious future as a King character in one of his books.
Castle Rock Season 2 airs Wednesdays on Hulu