Fidel Castro Funeral: Putin Declines Invite, Obama and Others Ponder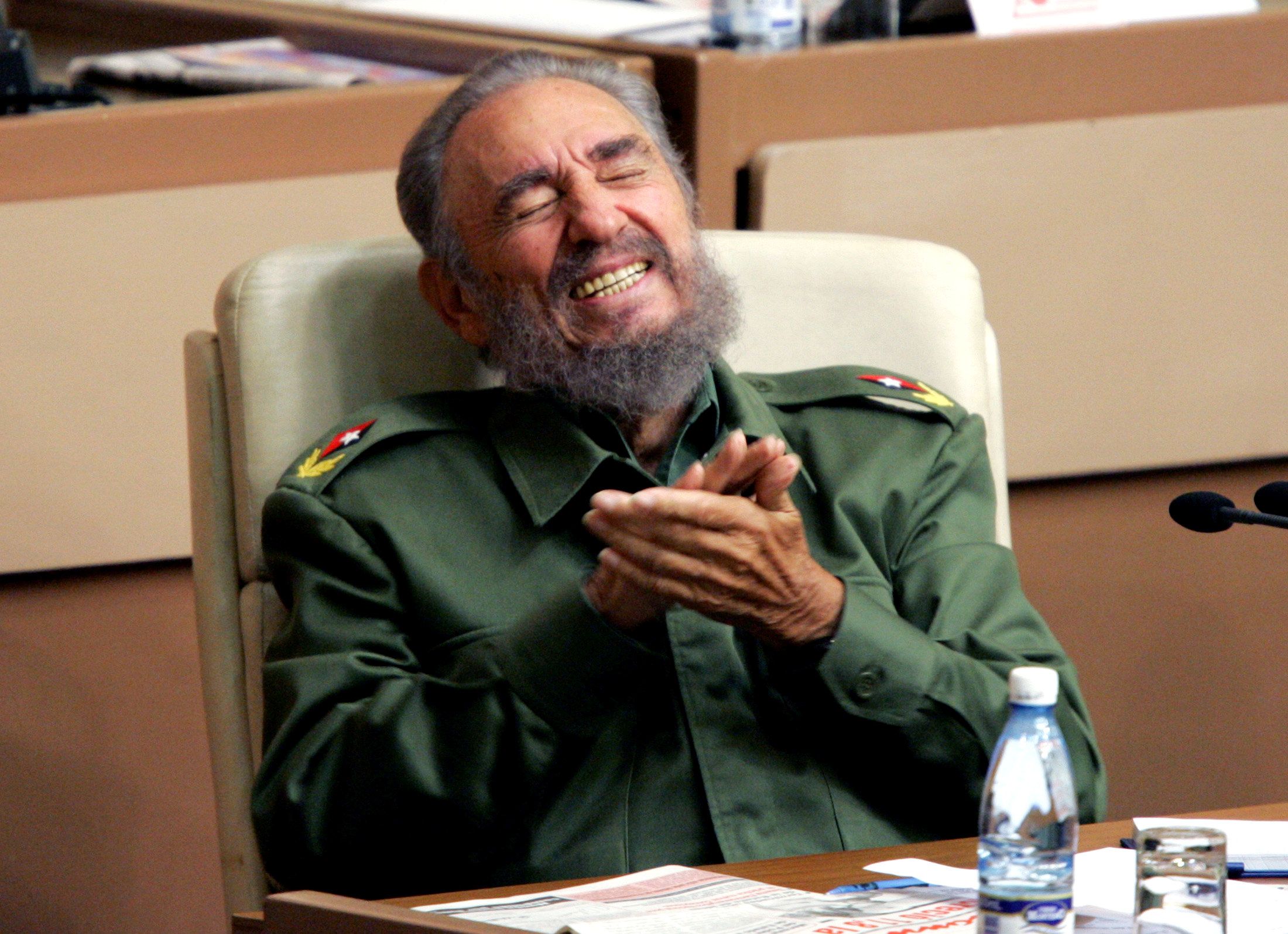 Russian President Vladimir Putin has ruled out attending the late Cuban leader Fidel Castro's funeral, as the U.S. president and other world leaders ponder whether to send delegations to the upcoming funeral ceremony at Santa Ifigenia cemetery in the city of Santiago de Cuba, later this week.
Castro died aged 90 at the weekend, prompting a wave of tributes from world leaders, some praising his leadership personally, while others, such as U.S. President Barack Obama, gave more measured comments.
Putin hailed Castro as "a symbol of an era" and expressed his condolences to the late leader's brother and the Cuban people. The Russian president's spokesman announced Monday that Putin would not be going to Cuba for Castro's funeral ceremony as Putin is in the midst of preparing the end-of-year statement for Russian lawmakers, which will not allow him time for any unplanned trips.
The speaker of Russia's lower house of parliament, Vyacheslav Volodin, will lead a Russian delegation instead.
Members of U.S. Congress, dominated by the Republican party, who are currently in opposition, have strongly opposed the prospect of President Barack Obama or any U.S. official attending Castro's funeral, despite his overseeing a historic thawing of ties between the two countries.
Both Senate Majority Leader Mitch McConnell and Speaker of the House Paul Ryan highlighted the "oppression" of Castro's regime in their statements after his passing and Florida Senator Marco Rubio, who is of Cuban descent, said he hopes Obama sends "no one" to the funeral. Senator Ted Cruz, who also has Cuban heritage, said he does not want to see "any U.S. government officials" at the funeral.
The narrative of Castro's funeral has given cause for the Republican party to renew their criticism of Obama's rapprochement with Cuba, with the president not giving much indication that he intends to attend the event personally. Such appearances are normally reserved for funerals of the very closest of allies, such as the funeral of former Israeli president Shimon Peres, which Obama attended in September.
Obama did, however, shock conservatives in 2013 when he dispatched a small U.S. delegation to the funeral of Venezuelan Communist leader Hugo Chavez—a staunch critic of the U.S.—but sent no senior officials to the funeral of ex-British Prime Minister Margaret Thatcher.
The British Prime Minister Theresa May has refrained from commenting and the London Evening Standard cites government sources who claim that neither she nor any senior government figures are expected to attend Castro's funeral.
Canadian Prime Minister Justin Trudeau suffered a huge backlash from his liberal supporters following his glittering statement hailing Castro as a friend, and his office announced on Sunday that while a Canadian representative will attend the funeral, "no decision has been made" if this will be Trudeau himself.
India's social media-savvy prime minister Narendra Modi was among the first to post his condolences to Castro's family on Twitter, declaring "India mourns a great friend." According to Indian newspaper the Hindu, it is likely that India's Home Minister Rajnath Singh and not Modi will lead India's delegation to Havana on Tuesday.
Venezuelan president Nicolas Maduro and Bolivian president Evo Morales, both long-time allies of Castro, vowed to honor his "legacy" in separate statements and are expected to attend, although they are yet to give official confirmation.
Equally China's President Xi Jinping, leader of the biggest remaining Communist state saluted the loss of a "comrade" of the Chinese people, but it is unclear if he will make his first trip to Cuba since 2014 to pay his respects to Castro and it seems likely that Beijing will send a representative.