Julian Castro Asks Why Bernie Sanders Is So Eager to Write a Check for 'Medicare for All,' but Not Reparations
Democratic presidential hopeful Julián Castro took aim at rival 2020 contender Senator Bernie Sanders on Sunday, criticizing him for not backing reparations for black American descendants of former slaves.
"What [Sanders] said... the other day was he didn't think the best way to address this was for the United States to write a check," Castro, who previously served as the Secretary of Housing and Urban Development under President Obama, told CNN's State of the Union on Sunday.
Sanders, who represents Vermont as an Independent, is also seeking the Democratic party's nomination to run against President Donald Trump in the next presidential election.
Making a comparison, Castro pointed to Sanders' repeated promise to push through "Medicare for All" and debt-free higher education.
Newsweek subscription offers >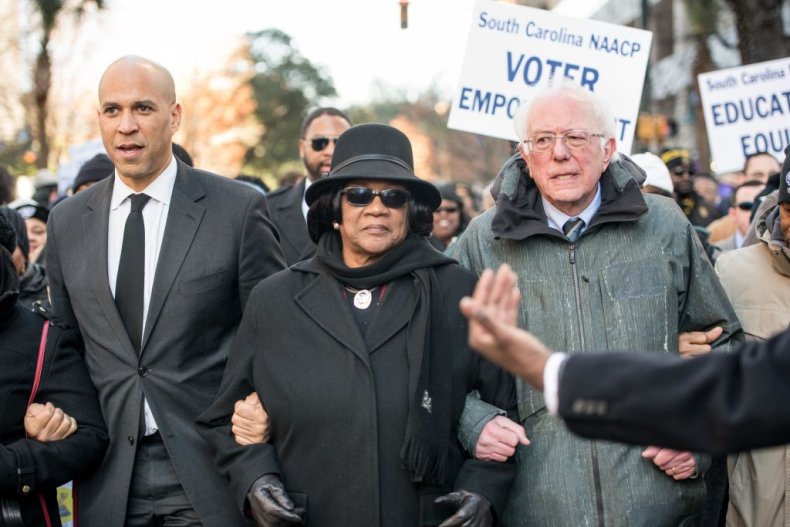 "However, it's interesting to me that when it comes to 'Medicare for All,' health care, you know, the response there has been, 'We need to write a big check.' That when it comes to tuition-free or debt-free college, the answer has been that we need to write a big check," pointed out Castro, who also formerly served as the mayor of San Antonio, Texas, said.
Although Sanders has long been a prominent supporter of civil rights, even getting arrested during a demonstration with black Americans in the early 1960s, he has also consistently said that he does not believe reparations are the answer to address persistent inequality in the country.
"I think that right now, our job is to address the crises facing the American people and our communities, and I think there are better ways to do that than just writing out a check," the progressive senator said in an interview with ABC's The View earlier this month.
Newsweek subscription offers >
Prominent backers of Sanders, such as Black Lives Matter activist and commentator Shaun King, have disagreed with the senator over his position on the issue as well. However, King has also defended Sanders, pointing out that his position is virtually identical to that of former President Barack Obama, the country's first black president. He pointed to Sander's long history of support for the civil rights movement as well.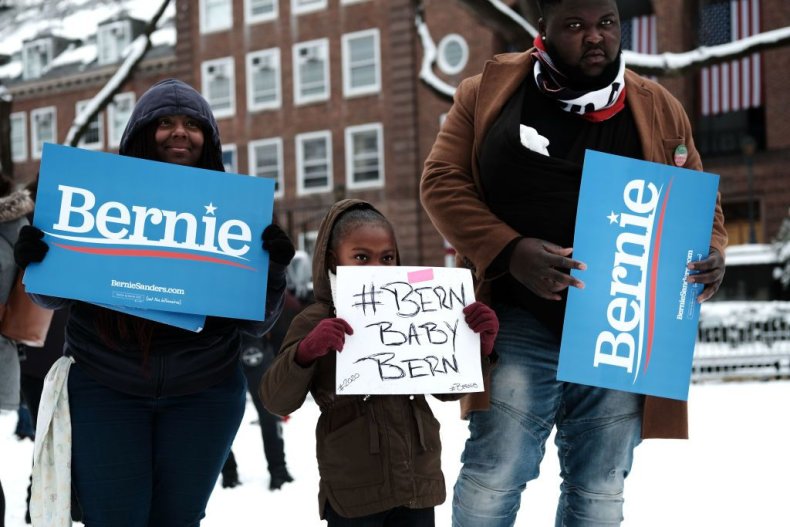 "Bernie was a protestor. Bernie was an activist. Bernie was an organizer. And he is literally the only person in the United States Senate with this story," King wrote in an article for Jacobin magazine last year. "When he retires, he will be the last activist from the civil rights era in the United States Senate."
But Castro pushed the issue of reparations in his Sunday CNN interview. "If under the Constitution we compensate people because we take their property, why wouldn't you compensate people who actually were property?" he argued.
Other prominent 2020 Democratic hopefuls, such as Senator Kamala Harris from California and Senator Elizabeth Warren from Massachusetts, have said they are open to providing reparations to black Americans.
Julian Castro Asks Why Bernie Sanders Is So Eager to Write a Check for 'Medicare for All,' but Not Reparations | U.S.