ISIS Claims Responsibility for Kuwait City Mosque Bombing Which Left 25 Dead and Over 200 Injured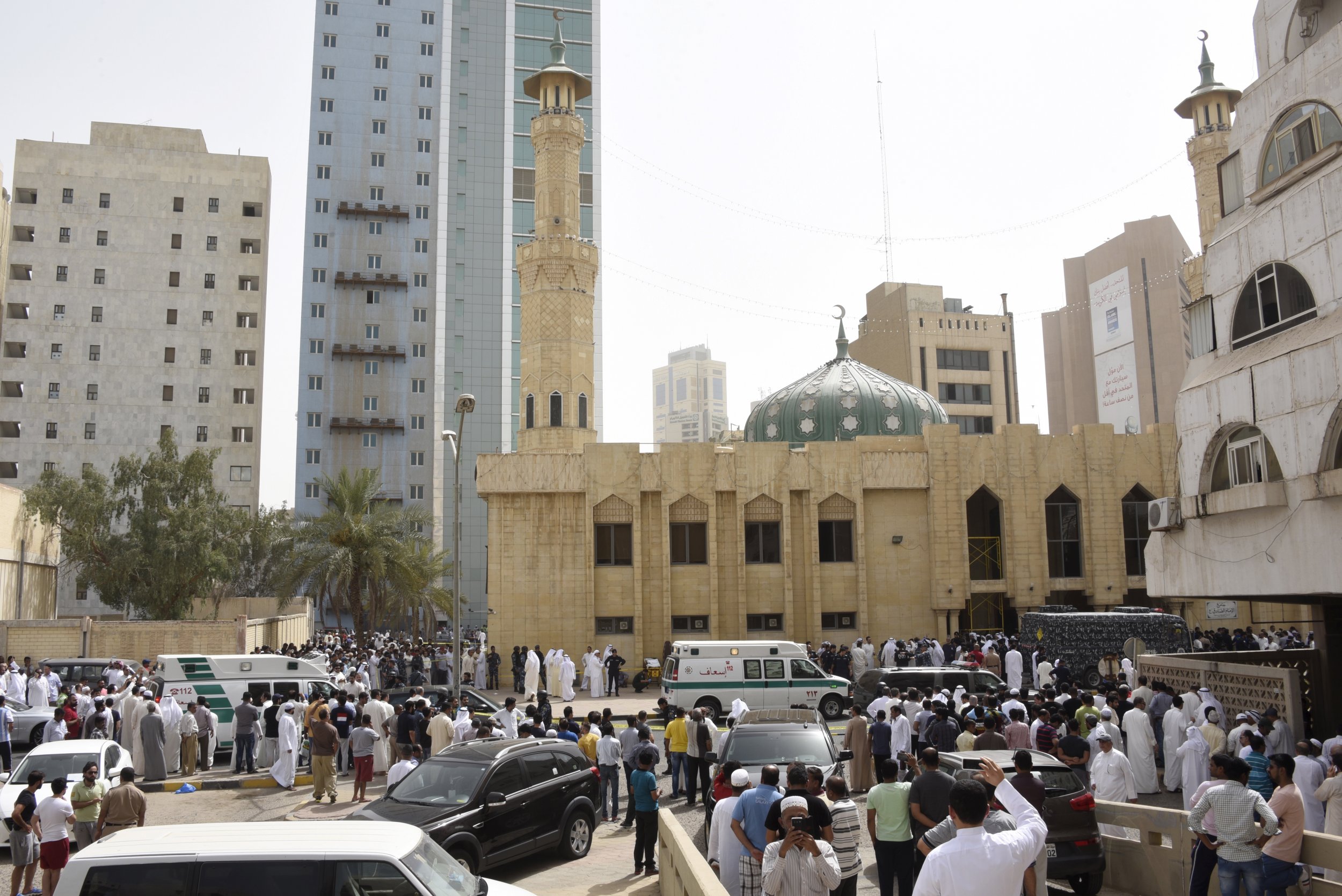 Updated | On Friday, an explosion hit a Kuwait City Shi'ite mosque. The attack was on the Imam Sadiq mosque in the al-Sawabir area, Al Arabiya reported.
At least 25 people had been killed and over 200 were injured. The attack targeted a prayer service at the mosque. The attack comes during Ramadan, a high holy month for Muslims. During Ramadan, more people attend prayer services. The Friday noon service is generally one of the most packed of the week. A witness said about 2000 people were in the mosque at the time of the attack.
A security official told the AFP the attack was a suicide bombing. The bomber reportedly entered the mosque during noon prayers and detonated the bomb.
About an hour after the attack, the Islamic State took responsibility for it. According to the terrorist group, bomber Abu Suleiman al-Muwahed targeted the mosque because it was a "temple of rejectionists." ISIS commonly refers to Shi'ite Muslims as "rejectionists."
Authorities have not confirmed ISIS carried out the attack, however, if they did this would be the first instance of a suicide bombing orchestrated by the group against Kuwaiti Shi'ites. Al Arabiya notes the Islamic State carried out similar attacks on Shi'ite mosques in Saudi Arabia over the last several weeks.
Following the attack, Emir Sabah al-Ahmad al-Jaber al-Sabah visited the mosque. "This incident targets our internal front, our national unity," the leader said. "But this is too difficult for them and we are much stronger than that." An emergency session of parliament was called following the attack.