Man Faces up to Five Years in Jail for Allegedly Using a Cat as a Weapon Against a Police Officer
One man clearly had enough room to swing a cat when he was in an apartment building stairwell, according to Moscow police who arrested him for allegedly attacking an officer with a feline.
Gennady Shcherbakov, 59, was allegedly drunk when he was sitting in the stairwell in the center of the Russian capital and his noisy behavior annoyed one of the residents enough to call the police.
When officers turned up, he refused to answer questions, grabbed a cat sitting nearby and then threw it at an officer who suffered injuries to his face after the feline sunk its claws in, according to the Baza Telegram channel.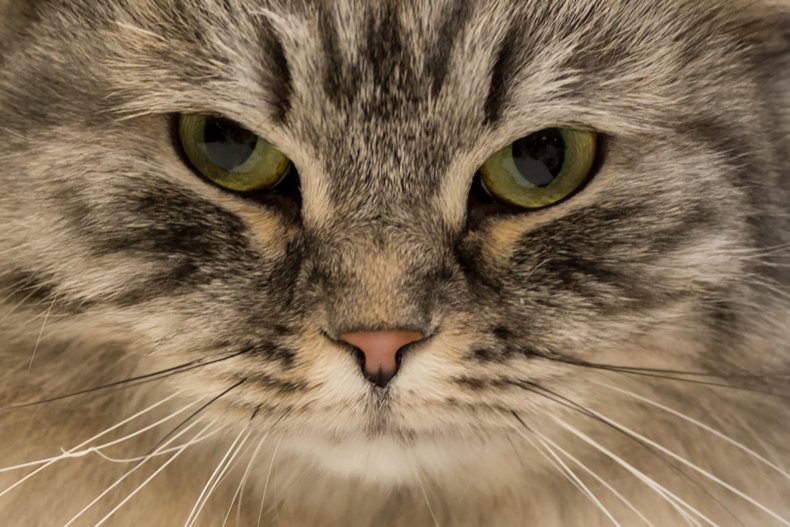 Shcherbakov, who did not live in the building, was arrested and taken to the police station. He faces charges of violence against the police under Article 318 of the criminal code, which prohibits any physical attacks against a public official.
Shcherbakov denies attacking police and claimed that the cat had jumped at the officer of its own will.
The incident which took place in October 2018 was reported by outlets such as Russian station REN TV and the BBC but it is unclear why it has taken almost a year for the case to come to court. It is not known what condition the cat is in.
Also this month in Moscow, a drug-smuggling court case was scuppered after a cat which had allegedly carried drugs into prison, disappeared.
Two suspects were arrested trying to smuggle hashish and amphetamines into a prison in the Tula region inside a secret pocket in the cat's collar.
One of the defendants' lawyers, Dmitry Sotnikov, said that the cat, which was the prosecution's key evidence, had been misplaced last winter, according to The Moscow Times. The cat was essential to proving whether it had willingly worn the collar and had brought in the drugs.
Another feline was in the news this week, when Danielle Schafer's cat Kitty alerted her to a fire in her apartment in Ithaca, New York, by jumping on top of her while she was sleeping.
Schafer saw flames consume the front of her apartment and was able to dash to safety and also help a neighboring family escape the blaze, USA Today reported.
Last Sunday, police in Laguna Beach, California, used a stun gun to subdue a man they said had resisted arrest and slammed a cat into the hood of a police cruiser.
Laguna Beach Police Department said on Twitter they arrested Joey Gabaldon, 52, when they arrived at the scene and found him "squeezing" a cat in his hand and yelling. They had to taser him twice before they could arrest him after he beat the cat against the police car's hood, Fox 11 reported. The cat did not survive the ordeal.