Cat Fashion Show Returns to New York's Algonquin Hotel
It's kittens on the catwalk at a benefit show for the Mayor's Alliance for NYC's Animals.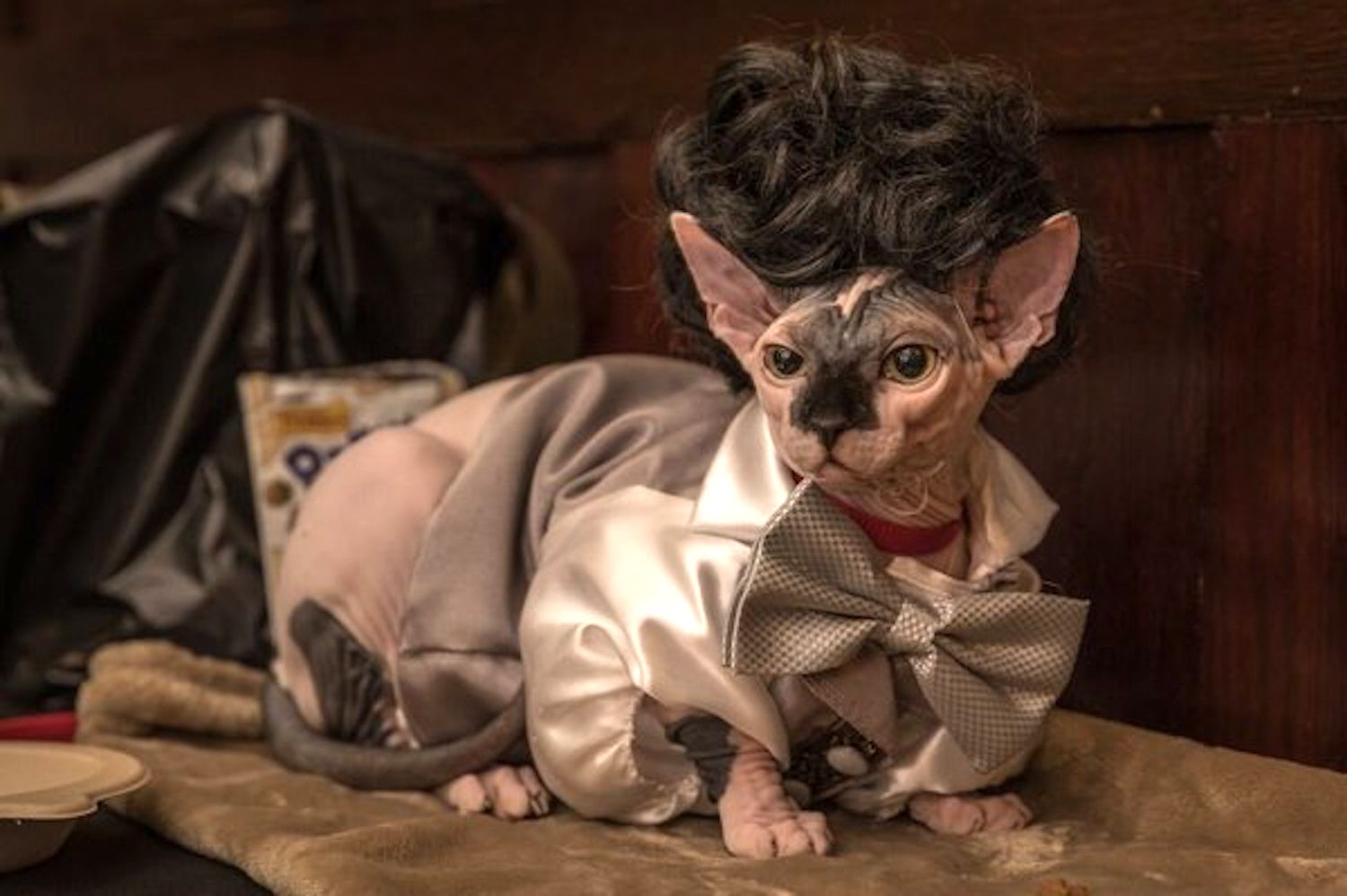 The Algonquin is one of the most storied hotels in New York, once home to writer Dorothy Parker and her coterie in the Vicious Circle. But another Algonquin tradition involves catty characters of the four-legged variety: The hotel has been "run" by a pet cat since at least the 1930s, when owner Frank Case adopted a stray named Rusty—later rechristened "Hamlet" by actor John Barrymore.
Once Hamlet settled in, the hotel began hosting a cat fashion show every summer. That's right: a cat fashion show. (Did they have Bacitracin in the 1930s?)
The tradition continues this year on August 1, when stylish pusses sashay down the runway in opulent costumes from F.I.T.-certified pet fashion designer Ada Nieves. (Full disclosure: the cats are actually held in their owner's arms.) With a theme of "It's a Small World," the event will double as a birthday party for Hamlet VIII, who's been the Algonquin's resident kitty since 2017.
"This year's theme celebrates the many diverse cultures that make up the fabric of our beautiful city," Algonquin general manager Dan Croutch said in a statement. "Attendance has grown considerably each year, with more and more people returning for this can't-miss event."
What kind of feline is suited for a fashion show?
"The cat models are selected based on temperament," Nieves tells Newsweek. "Ideally, they are experienced in front of cameras with lights, are not scared of sounds or crowds of people, and are social and friendly." One participant, Sakie, has appeared on TV and in movies, including Netflix's Someone Great with Gina Rodriguez and RuPaul. Another, Folds, is a kitty influencer with 53,000 followers on Instagram.
While dressing the cats is fun, Nieves adds that they do require some special considerations. "For instance, Siobhan Persian cats need fabrics that will not get tangled on their long coats, while Sphynxes have no hair and need a soft fabric that will not rub against their skin."
Last year's fashion show had a Roaring '20s theme—sorry, "Purring '20s"—and saw felines dolled up as flappers, zoot-suiters, even Charlie Chaplin. But Alice De Almeida, the Algonquin's chief cat officer—and Hamlet's social media manager—promises this year's designs "are even more fabulous."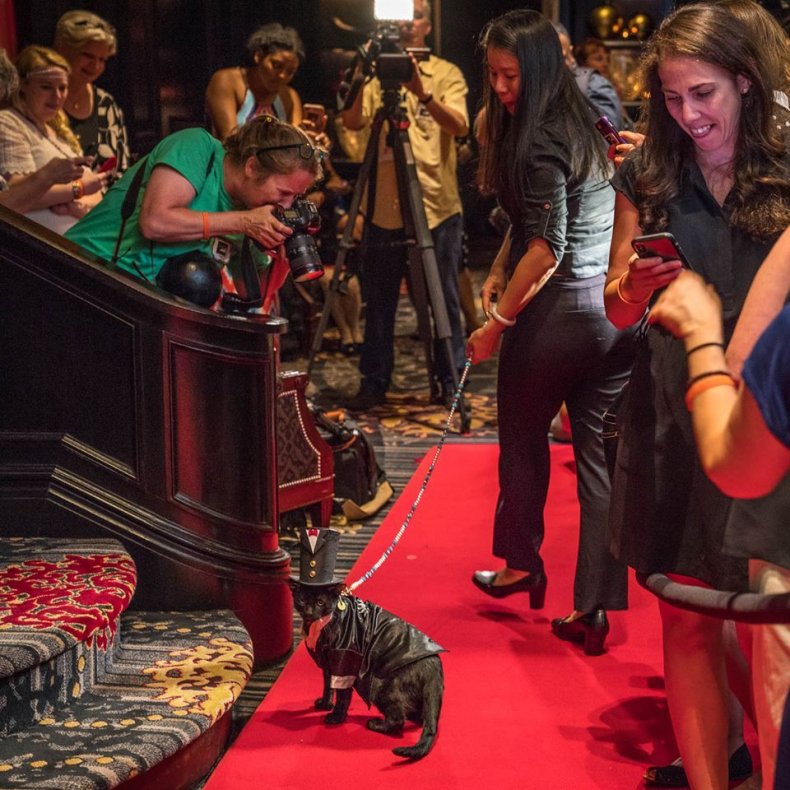 "Hamlet is the host of the entire event," De Almeida tells Newsweek. "It's his job to supervise the cat fashion show and his party." His costume? "He'll be wearing fur, of course. He doesn't want to take the spotlight away from the mew-dels."
Proceeds benefit the Mayor's Alliance for NYC's Animals, which partners with more than 150 rescue groups and shelters throughout the region. With tickets going for $75 and a silent auction to follow, organizers hope to raise more than $10,000 from this year's event.