Cat Food Recall: JM Smucker, Natural Balance Pet Foods Pulled for Deadly Side Effects
The J.M. Smucker Company voluntarily issued a recall Tuesday on one lot of their Natural Balance canned cat food for potentially fatal health side effects.
In a press release published on the Food and Drug Administration (FDA) website, the company explained that the recall was for "one lot of Natural Balance Ultra Premium Chicken and Liver Paté Formula canned cat food." The press release states that the specific type of food comes in 5.5 oz cans and the J.M. Smucker Company has received reports of health concerns, "likely associated with elevated levels of choline chloride."
"Ingesting impacted products may cause nausea with excessive salivation, constricted pupils and poor vision, diarrhea or vomiting to more severe symptoms including difficulty walking, muscle shaking, tremors, irregular heartbeat, difficulty breathing, possible cardiac or respiratory failure and, in extreme situations, death," the press releases adds.
The press release also states that pet parents, who have any products matching the description, "should stop feeding it to their cats and dispose of the product"
"Pet parents are encouraged to contact their cat's veterinarian immediately if their cat is displaying any of these symptoms," the company added in their statement.
The recalled product is most commonly sold in pet specialty retailers and online throughout the U.S. and Canada, but there are no other Natural Balance products affected by this recall, the company said.
Newsweek reached out to the J.M. Smucker Company for comment on the recall but did not receive a response in time for publication.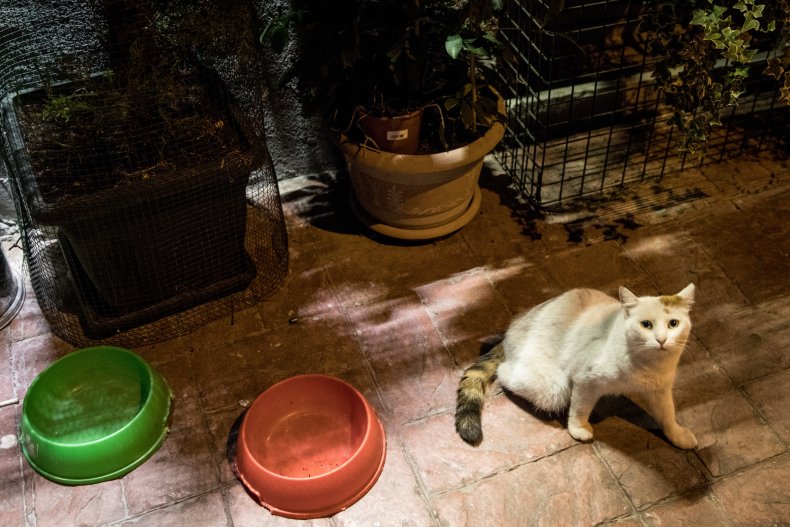 In November 2019, a similar FDA recall was issued by Go Raw LLC, for their 2 lb. frozen bag of Quest Beef Cat Food, after it was discovered that the product may be contaminated with salmonella.
According to the FDA's statement on the recall, salmonella is "an organism which can cause serious and sometimes fatal infections in young children, frail or elderly people, and others with weakened immune systems."
"Salmonella can affect animals eating the products and there is a risk to humans from handling contaminated pet products, especially if they have not thoroughly washed their hands after having contact with the products or any surfaces exposed to these products," the statement adds.
Just two months prior, in September 2019, the FDA issued a warning for pet owners against Performance Dog frozen raw pet food, following a positive sample test for salmonella.
"The FDA is advising the public about Performance Dog raw pet food because this product represents a serious threat to human and animal health," the FDA's statement for the warning read.