A neuter in Cabot, Arkansas went terribly awry when the patient was disfigured.
During the operation, according to KATV, six-month-old kitten Batman was divested of not only the family jewels, but also a significant chunk of his right ear. Now, his owners, the Freeman family, can barely stand to look at him, Danyelle Freeman told KATV.
"I immediately started crying," Freeman, who adopted Batman in December, said of the moment she saw her pet post-op. "It was overwhelming. I'm trying to be strong for my kids, but at the same time I couldn't help it."
While Freeman said that she "really didn't have a lot of knowledge with cats," she decided to have Batman neutered to keep him from roaming after making some calls.
She took him to the Cabot Animal Shelter, which offers low-cost veterinary care to local families, for the procedure. There, she agreed to allow the vet to put a notch in Batman's ear to identify him as incapable of breeding. The practice, called "ear tipping," is a common method of distinguishing between sterile and fertile cats in order to keep stray populations down.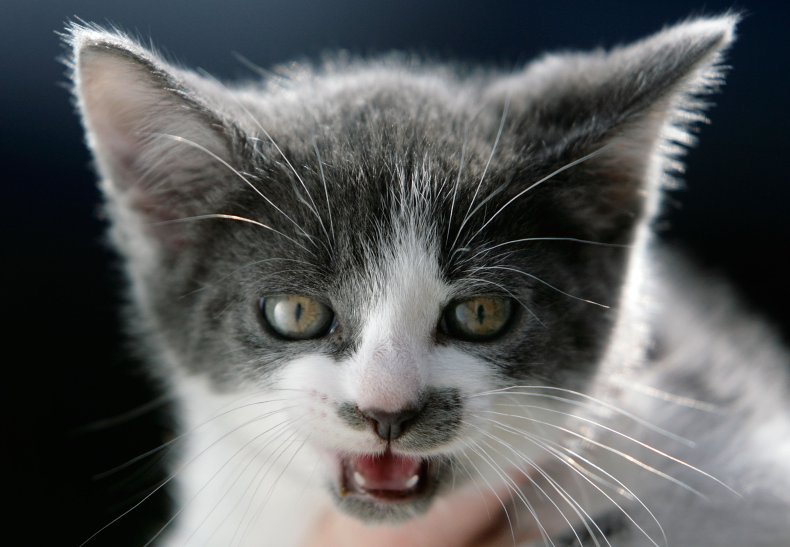 During the operation, Dr. Mike Pallone, the vet who conducted the operation, said, the tech on duty mistook Batman for a feral cat and took off more of his ear as a result.
"I will totally apologize, it was my crew's mess-up," Pallone said. "The paperwork and all that was not double-checked and this cat was clipped or tipped for a feral instead of a house cat."
Pallone added that he and his team are often pressed for time during the workday. However, he said that they had taken steps to ensure that what happened to Batman would not happen again.
"What we've done, and we did it today, those cats are going to be housed in a different area," Pallone said. "The paperwork is going to be a different color. There's going to be a tag on the cages to identify these cats to where it's going to be a lot easier for us to know which cats are feral."
Despite the mix-up, Mike Wheeler, Cabot's director of community service, told KATV that the town plans to keep working with Pallone and his team. However, he added, local leadership feels for the Freemans.
"The mayor understands that this was unfortunate and we are sorry for the situation," he said.
With the exception of aesthetic ones, Batman, who received antibiotics and pain medication, does not seem likely to suffer any ill effects as a result of the error.
Correction April 21, 2:25 p.m. EST: A previous version of this story mistakenly said Batman the cat received an antibiotic injection for pain. The cat received antibiotics in addition to pain medication, as antibiotic injections are not used to treat pain.