Cat Mayor of Alaskan Town Dies after 20 Years in Office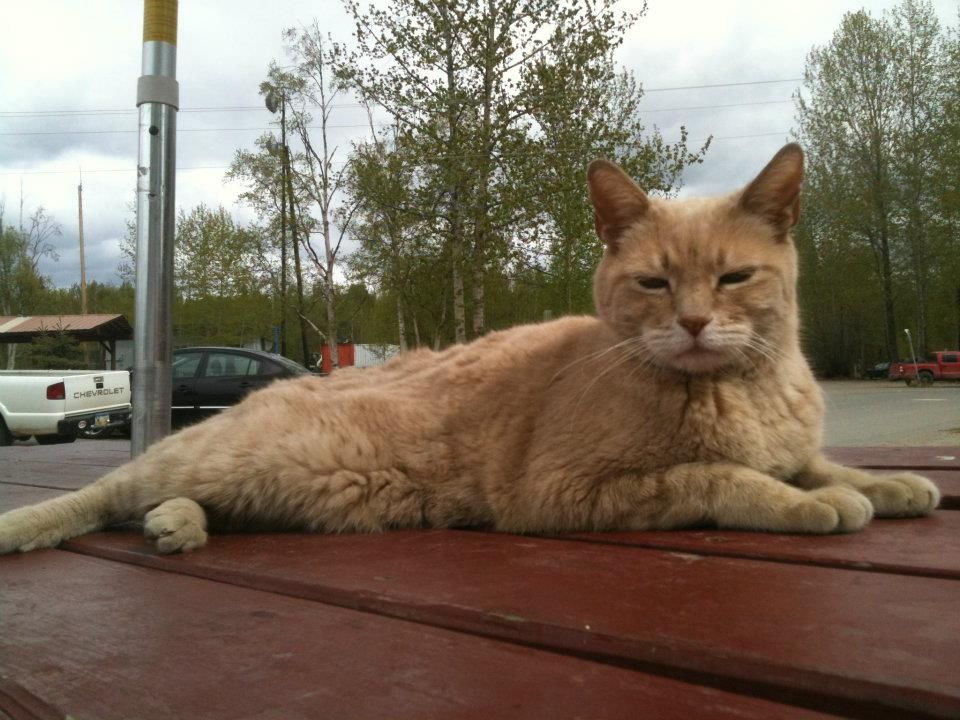 The beloved cat who came to represent the spirit of an Alaskan town has died at the venerable age of 20.
The sad announcement came from Stubbs the cat's adopted home of Nagley's General Store in Talkeetna, Alaska. The store is owned by the Spone family, who asked for privacy in their time of mourning.
"Stubbs lived for 20 years and 3 months. He was a trooper until the very last day of his life; meowing at us throughout the day to pet him or to come sit on the bed with him and let him snuggle and purr for hours in our lap. Thank you for the past 31 months," the family, who became the cat's guardians when they bought the store in 2015, wrote in a statement shared on Twitter by a local reporter on Saturday.
Stubbs, who got his name from his short tail, was elected mayor of Talkeetna, a town with no human municipal office, in a popular vote in 1997, when the locals decided to write in his name in a municipal election to protest the human candidates, CNN reported.
His popularity grew after that. "Over 75% of our visitors ask 'Where's the Mayor?' or come in with this statement: 'I have an appointment with the Mayor.' I think we heard those two statements over 100 times a day during our first year," the Spone family said in the statement.
Stubbs's health started deteriorating in 2015, and he appeared in Nagley's Store less frequently. The following year, while reportedly still enjoying a "margarita glass of water and catnip" and meowing at locals, he was coming out even less, preferring his "cosy bed" to the store, the Spone family said.
Stubb's death was prematurely reported in 2016. "I read a press release describing my own death. What's the weirdest thing you did today? #StubbsLives" read a post on an unofficial Twitter page in the cat's name on May 16, 2016.
"Good news: I'm in Heaven Bad news: ALL DOGS GO TO HEAVEN. #RIPStubbs" a post on the page read Sunday, after the Spone family announced his death.
Messages of grief have been pouring in on social media from town locals and also farther afield. A Dutch journalist posted a picture of the cat in 2015.
Other social media users remembered Stubbs's political skills.
Nagley's has a history of welcoming cats, which are honored and remembered in a dedicated page on the store's website. One of Stubbs's predecessors died in a fire that damaged the store in 1997.
Stubbs is survived by his "best friends" Aurora and Denali, two kittens adopted in 2016. His owners said they had checked on Stubbs Thursday night and found him snuggled up with Aurora in the bed next to his. "Stubbs went to bed as usual and before we awoke on the morning of July 21, he was already in Heaven."