When a married couple lost their cat in September 2015 and then moved across the United States, they assumed the feline was gone forever. That is when John Welsh stepped into the picture.
Welsh, public information officer for Riverside County Animal Services in California, told Newsweek that in early January a good Samaritan brought a domestic, short-hair cat into the shelter after it was found in downtown Riverside.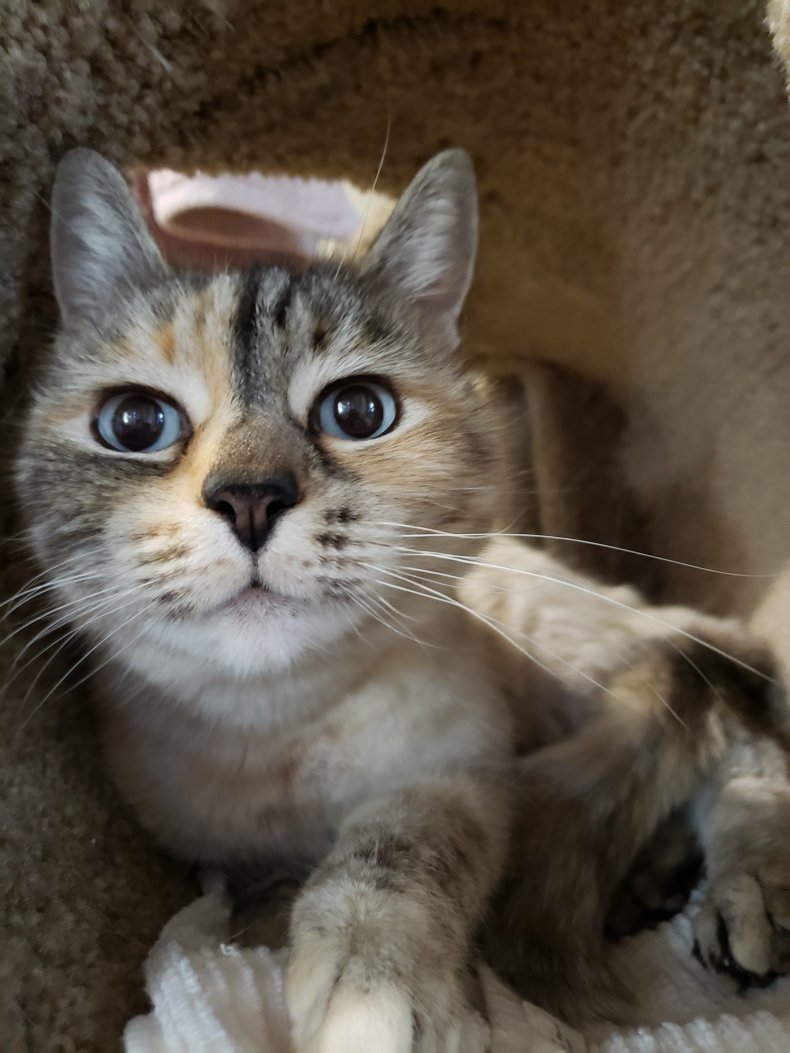 The female cat named Ebi was cared for by a mysterious individual, Welsh said, characterizing it as warm and affectionate but more on the skittish side. Ebi was just 3 months old.
"We get animals in here all the time," Welsh said. "We're talking about thousands of pets every year. We're always thrilled when we scan the animal and get a little 'beep.' That means the animal has a microchip."
Fewer than 2 percent of impounded cats are reunited with their owners, he added.
Ebi's microchip led shelter employees to discover that her owners, Joe and Leanna Drnec, had moved from California to the Knoxville, Tennessee, area nearly seven years earlier.
An employee called the couple inquiring as to whether they wanted their cat returned. Joe answered, saying he thought they would never see Ebi again.
"She was primarily an indoor cat," Drnec said. "But she just went crazy at the door, always wanting to go outside. We allowed it, but my wife always supervised her. She eventually was an indoor-outdoor cat. But one day she did not come back."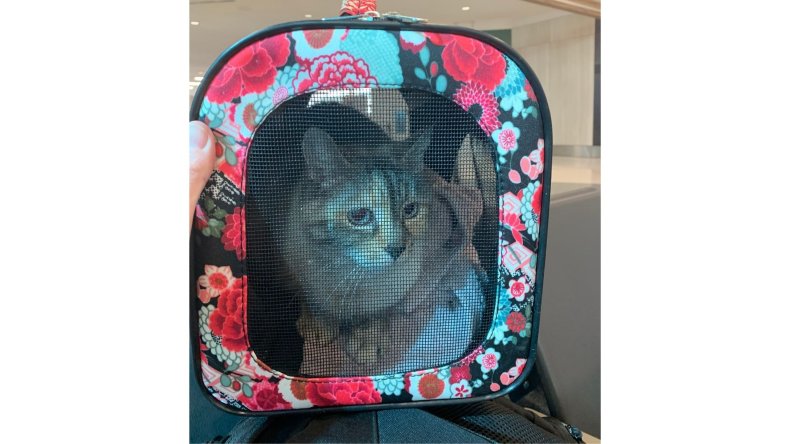 The return of Ebi to the shelter in Jurupa Valley gave Welsh his own idea.
"My brain went into automatically thinking I'm going to probably fly this cat to Tennessee," Welsh told Newsweek.
It wasn't uncommon for him to return animals to their owners. He had just done the same thing late last year when, aside from getting fees waived by Southwest Airlines, he used his own money to fly a cat to Oklahoma City to help honor a woman's uncle.
Welsh already had an affinity for Tennessee, so all he had to do was figure out the logistics of his mission. He had to use his vacation time and spend his own money to book a flight, rent a hotel room and a rental car. He also had to convince his wife the trip was worth it. She obliged.
"(The shelter) can't spend taxpayer dollars on a personal pet," Welsh said. "Flying a cat cross-country is a big no-no."
Beyond wanting to return Ebi to its rightful owners, Welsh's intent became somewhat personal. His own cat of 14 years had just died.
"I know how much a cat means to people," he said. "My wife and I really took that hard. We don't have any children and the cat was like our child."
Welsh scheduled his flight for February 16, almost like a Valentine's Day reunion. He recalled being awake at 3:11 a.m. that day to make sure he was at the animal shelter by 4 a.m. Then, he drove to the Ontario International Airport in San Bernardino County around 5 a.m. before wheels went up at around 6 a.m.
He later rented a car and drove from Nashville to the community of Bearden in western Knoxville, eventually meeting with bike mechanic Joe Drnec at about 6:30 p.m. at the shop where he works.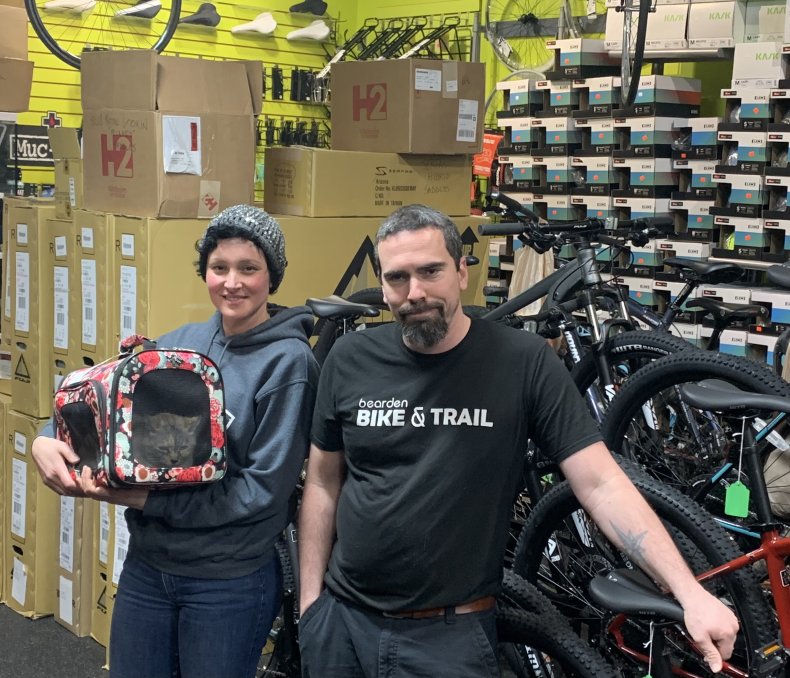 Welsh said that Drnec, a "stoic" guy, seemed stunned that Ebi was still alive and that the cat was back in their home.
"We never thought we would ever see her again," Joe said. "This is really an amazing story."
Welsh told Newsweek the trek went by fast, adding that it felt like something was missing from his life after he spent the entire day with Ebi—almost like losing a valuable piece of luggage.
Between airfare, hotel and rental car costs, he said he spent at least $1,000 in out-of-pocket costs. When asked if the trip was worth it, Welsh said it was an opportunity to do something kind while traveling the country. It also offered him the opportunity to educate the public on the importance of microchipping their pets.
"I got a lot of rewards out of this journey," he said.