Cat Killer Sparks Internet Craze, Police Investigation in Saudi Arabia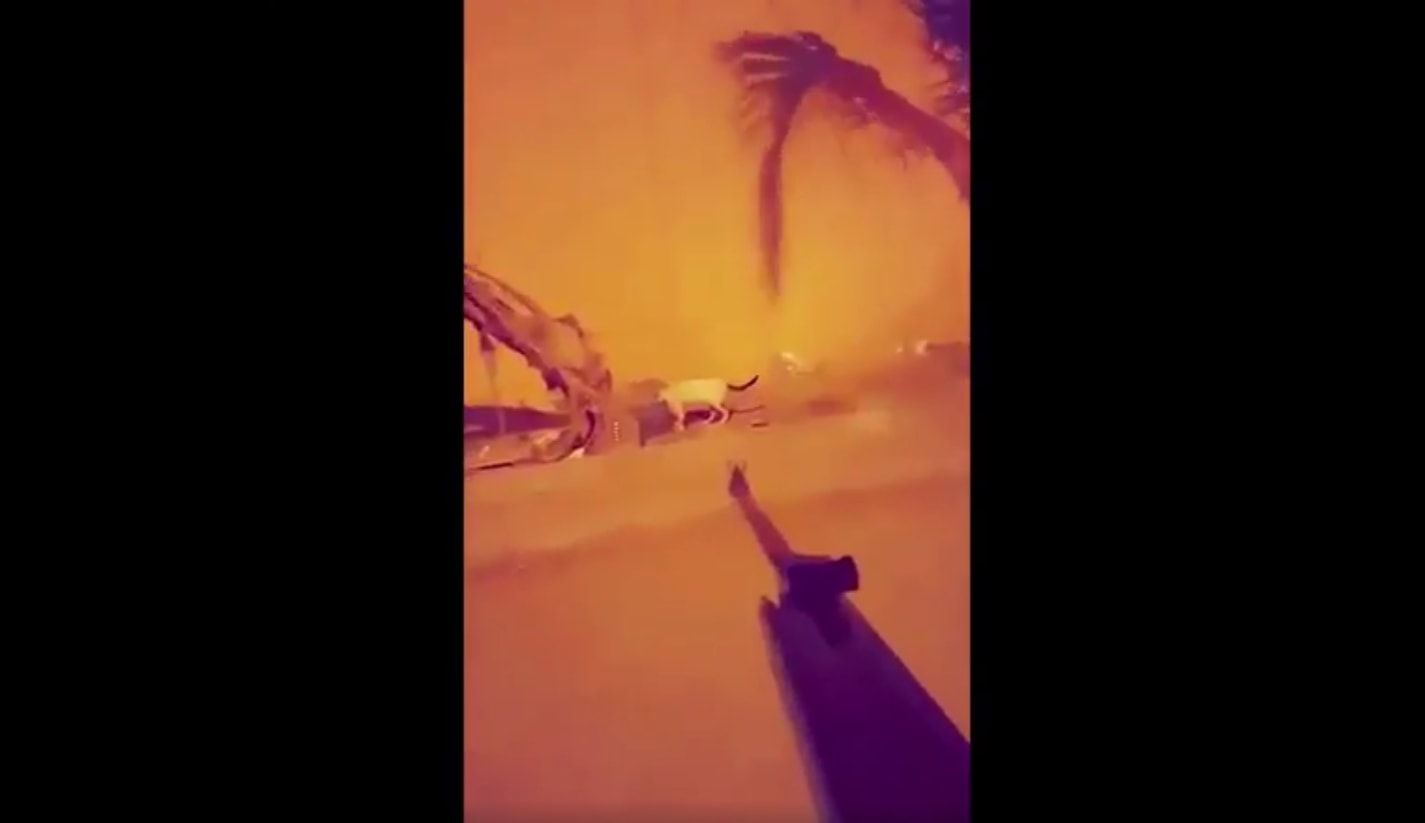 Authorities in Saudi Arabia are on the hunt for an apparent serial cat killer, a man whose crimes have caused a social media uproar in the kingdom.
Saudi Arabia's Ministry of Environment, Water and Agriculture released a statement Wednesday saying it was working with local security services in pursuing a man suspected of shooting and killing cats in the coastal city of Jeddah. The suspect allegedly filmed himself firing at neighborhood cats using what appeared to be an assault rifle, and later shared the graphic footage using Snapchat. The video has been widely condemned online, with both citizens and the Saudi government denouncing the alleged acts of animal cruelty.
Related: Saudi Arabia says Qatar has declared war over Muslim holy sites
"The ministry reaffirms that this disgraceful act stands contrary to the teaching of our Islamic faith, which calls for companionship with animals, and stands contrary to the regulations of the Kingdom of Saudi Arabia," the ministry said in a statement.
In one video, the suspect can be seen aiming a rifle at a cat as it drinks from a bowl of water, which he mocks people for providing to the animal, and opens fire. The cat shakes violently before the clip switches to a video of the suspect driving while he applies Snapchat's cat face and voice filter, He expresses his anger at the neighborhood cats for dirtying his car and said killing them saved him "the cost of four car washes." He later swears at those who he anticipates will criticize his actions.
Tens of thousands of social media users, mainly on Twitter, have also spoken out against the suspect. A near-constant stream of tweets emerged carrying the Arabic-language hashtag "We want the serial cat killer held accountable." Many called for the suspect to be arrested and imprisoned, while others took their outrage a step further and called for the man's execution in a country that has already carried out dozens of death sentences this year for other crimes.
"God willing you won't be alive by the time morning comes," wrote one user.
"Hellfire and misery is the fate God has planned for you. There's nothing sweeter than cats, people," another user wrote.
"[He's a] maniac, sick, slow and he has no conscience. I don't know how he'll be able to sleep tonight, may God never forgive him," wrote a third user.
Other users came up with more creative ideas for punishment, including locking the suspect in a cage with a bigger cat, such as a lion or tiger. "I hope they tie him up in a zoo for a month instead of sending him to prison, I know the animals are more honorable than him, but just so he can feel what it's like to be disciplined by others," one user suggested.
In addition to citizens expressing their rage, the governor of Islam's holiest city, Mecca, weighed in. Khalid bin Faisal Al Saud ordered police to investigate and capture the cat shooter, according to his office's official Twitter account.
If caught, however, the suspect may not face any jail time. Ahmad Al-Buq, a spokesman for the Saudi Nature Protection Agency, told Saudi Arabia's Sabq news outlet that street cats did not receive protections offered to the kingdom's wildlife, and therefore the crime would likely fall under Saudi Arabia's animal welfare system, which he said could impose a fine of 400,000 riyals, or about $160,660.98.
In response to the video, Saudi Arabian news group Mujtama'ana, also called KSA Society, shared a video of locals organizing a feast for street cats.