Cat That Escaped From Airplane Carrier Found Safe After Spending Three Weeks on Runway
A cat that was meant to fly from John F. Kennedy Airport in New York to Italy somehow managed to escape from its carrier. After calling the airport runway home for three weeks, Etorre the cat was found safe and healthy with the help of the rescue organization, Long Island Cat Kitten Solution.
News 12 The Bronx reported that the cat's owner, Salvatore Fazio, flew from New York to Italy at the end of August. Though he checked Etorre into cargo, he soon discovered his cat was not on the plane and learned that Etorre escaped the carrier.
John Debacker of Long Island Cat Kitten Solution told Newsweek that he became involved in helping locate Etorre once he learned the cat was missing.
"At first we were losing a little hope catching Etorre because it's been so long and we didn't know what could have happened to him," John Debacker of the rescue organization told News 12. "After the collar was found, we thought he could have been attacked or he could have drowned since it was right near the water."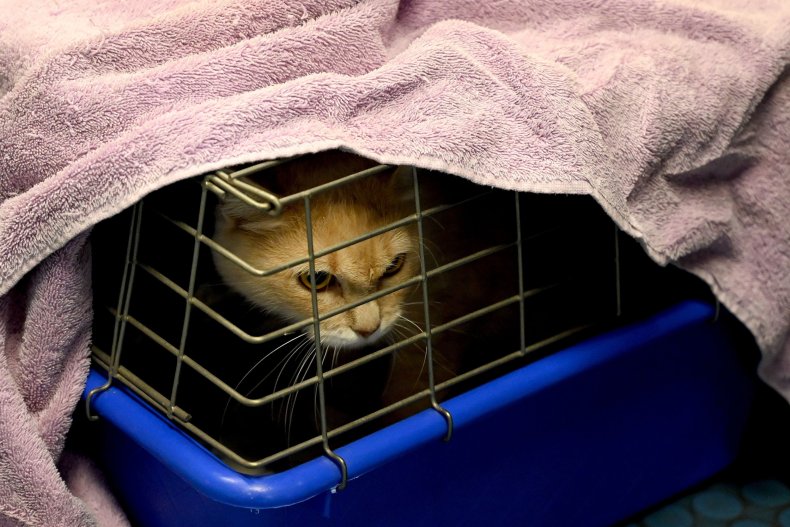 Debacker said that a Port Authority employee found the collar about two weeks into the investigation. Prior to this discovery, Debacker was not allowed to look around the runway or tarmac due to security. However, he was given an escort around the property after the collar was found.
He told Newsweek that he worked with another handler, Teddy Henn, and the two hung up flyers around the terminal.
After spending three weeks on the airport's runway, Etorre was safely captured and returned to Fazio's girlfriend's home.
Fazio told Newsweek that he expects to be reunited with Etorre on Thanksgiving.
Although the feline lost three pounds and has a few scratches on his nose, the news outlet reported that he was healthy and safe overall. Debacker told Newsweek that Etorre was "visibly scared" at first but quickly warmed up to him.
It is unclear how Etorre escaped from the carrier. VCA, an animal hospital organization that has locations throughout the United States and Canada, put together a list of things pet owners can specifically do to ensure the comfort of their cat.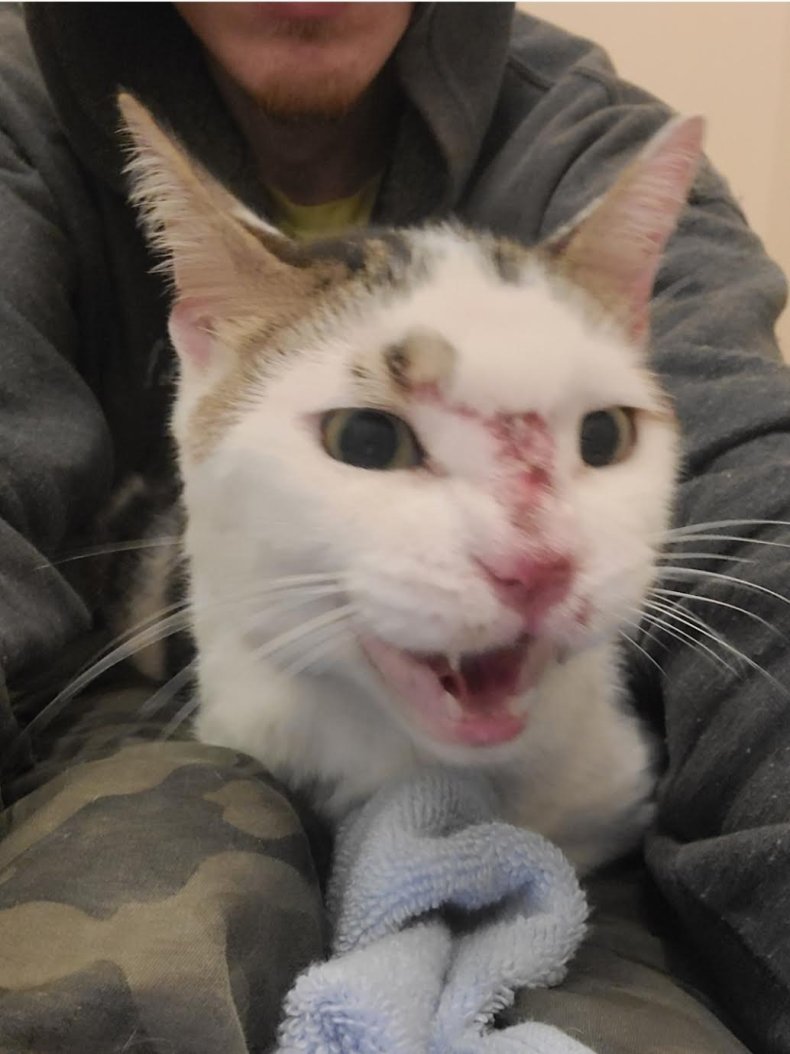 The article suggested pet owners check to see if the airline would allow for a cat to travel in the airplane cabin under the seat. It continued and stated that traveling on an empty stomach can help reduce the risk of nausea, and the carrier should be lined with an absorbent "puppy potty pad."
And, while some cats can travel stress-free, others have some difficulty.
"Most of the time, cats travel quite well without the need for medication," the article reads. "Some cats, on the other hand, experience tremendous stress when subjected to air travel. Consult your veterinarian to create the best travel plan for your cat if she does not travel well."
Some of the suggestions given to help cats that struggle with flight stress include a shirt that swaddles the cat, wipes and sprays to lower anxiety, a calming collar to help with anxiety and veterinarian-prescribed medication.
Debacker advised travelers to avoid putting their pets in the cargo space and said it can be "traumatic" for them. However, he believed because of Etorre's weight, the owner had no choice but to travel with him in the cargo area of the plane.
According to Debacker, it is much more common for pets to escape from their carriers at the airport than one might expect. He said to ensure they do not get out of the carrier, owners should use zip ties or bungee cords on the door.
Updated 10/07/2021, 5:28 p.m. ET: This story has been updated with a statement from Salvatore Fazio.