Catacombs Beneath Jerusalem To House New City Of The Dead And Thousands Of Graves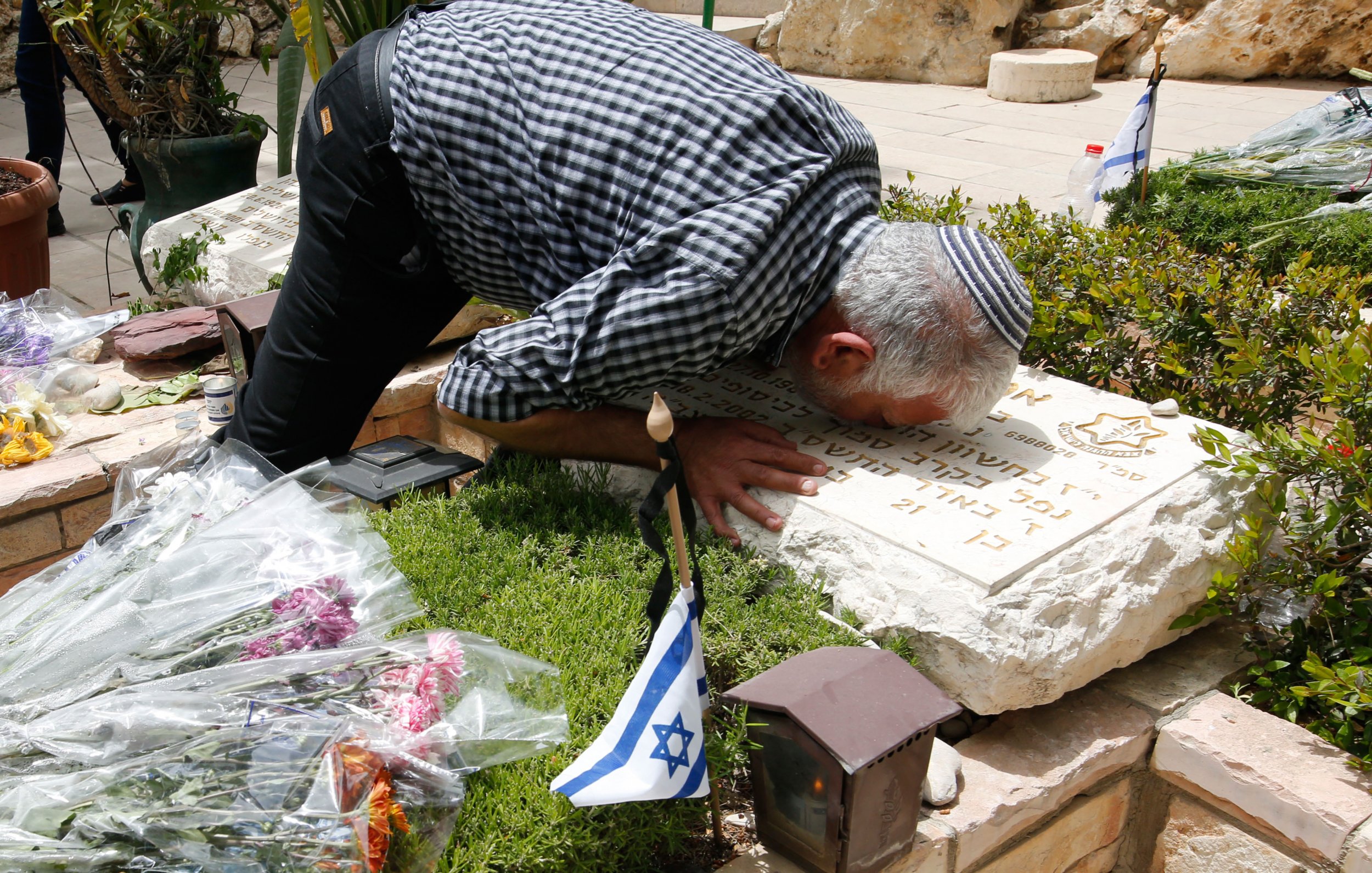 A series of catacombs excavated deep under Jerusalem's main cemetery will house a new "city of the dead," addressing a critical lack of burial space in Israel with the addition of 22,000 graves.
The system of beehive-like tunnels stretch more than half a mile beneath the city and have been excavated over the past two years. They will provide Jerusalem with enough space to deal with the city's dead for the next decade, the New York Times reported.
Related: Outrage As Woman Strips Naked at Jerusalem's Western Wall
"We came up with this idea to provide a solution under the cemetery with burial structures, but also hidden from the eye," said Arik Glazer, chief executive of Rolzur Tunneling, the company in charge of the excavations. "There is not enough land and we take advantage of this."
The city of the dead will be connected to the surface via a 55-yard elevator shaft and has been planned to be both "aesthetic" and "respectful."
Probing the ground beneath Jerusalem, where archaeologists are regularly making new and important discoveries, presented an obstacle to Glazer and his team as they sought to preserve the holy city's heritage.
In October excavators working in Jerusalem's Old City discovered an ancient Roman theater dating from the second century. The structure, which was built to hold around 200 people, was likely a smaller acoustic theater known as an odeon, or a bouleuterion, a meeting place for city council members.
Because of the historic and archaeological sensibilities wrapped up in delving beneath Jerusalem, huge sums were spent on the project to ensure it did not disturb ancient ruins or graves. Chevra Kadisha, a Jewish Burial Society, supplied $50 million to complete the catacombs.
When it is completed in 2018 families will be able to enter the tunnels on foot or by way of the elevator with platforms built in the tunnels to allow access.
"It's the first of its kind in the world, at least in the modern world," Glazer said.
The modern form of burial has revived the kind of catacombs that were used in overcrowded urban areas centuries ago.
"Burials like this existed in ancient times, 1,600 to 2,000 years ago, and we have we have revived this tradition because of the lack of burial space," Glazer said.