Spain Moves to Take Control of Catalonia After Independence Vote in Defiant Region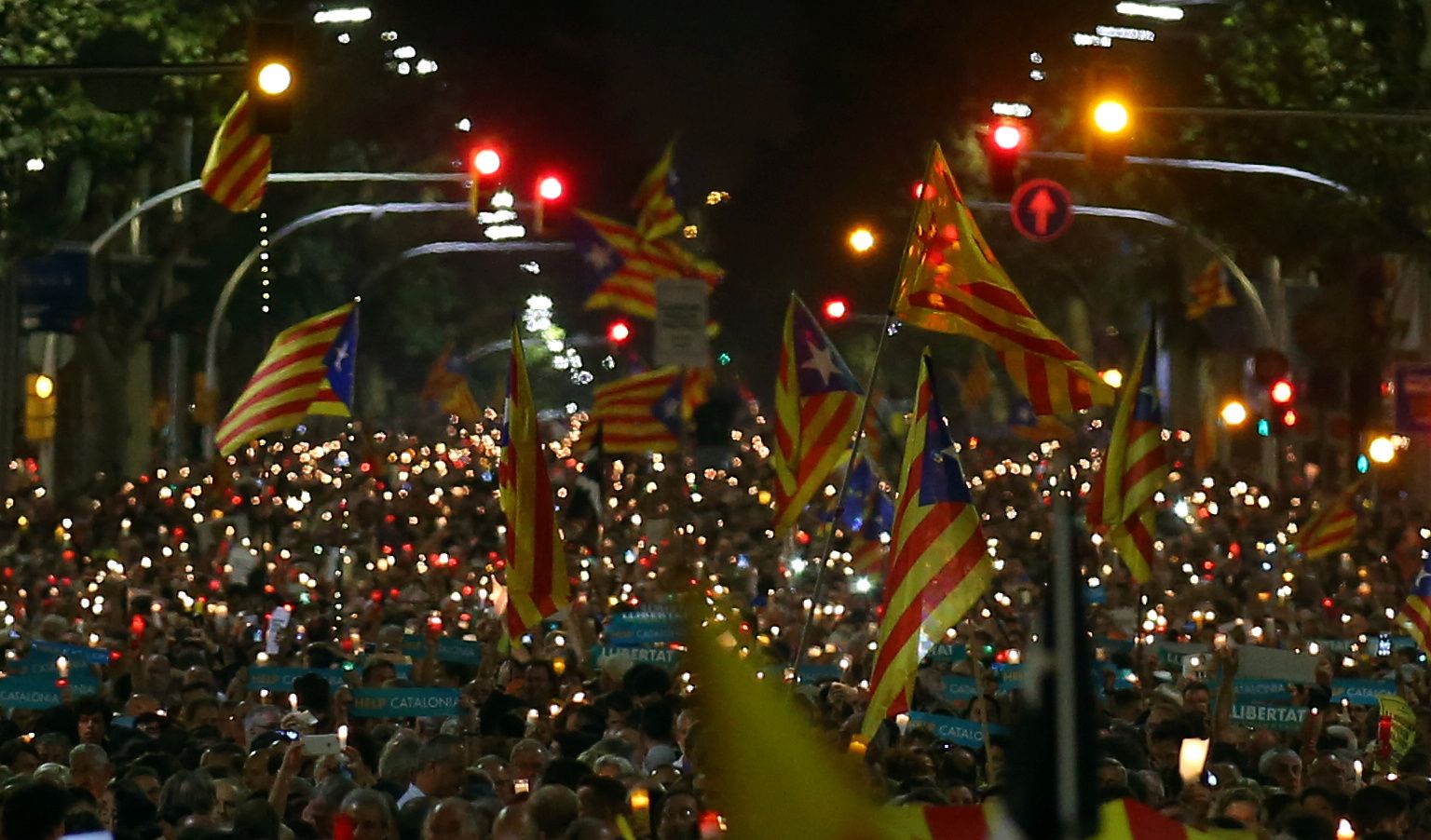 Spain entered a new chapter of its constitutional crisis Thursday morning, with the secessionist government of the Catalonia region threatening to fully declare independence, and the central authorities in Madrid pressing the start button on proceedings to take control over the semi-autonomous province.
According to an official statement from his office, Spanish Prime Minister Mariano Rajoy and his government will convene Saturday to approve the implementation of Article 155 of the constitution.
This trigger allows central government to exert direct control over a region in times of crisis.
Catalonia is one of the country's 17 autonomous regions, and holds sway over certain areas of policy such as education and some policing, as well as its own parliament.
But the regional government has repeatedly defied Madrid over the issue of independence for Catalonia.
The Catalan authorities held a referendum on October 1 despite Spain's constitutional court declaring it illegal. Heavy-handed policing by Spanish national officers on the day of the referendum provoked controversy in Spain and across Europe, as images circulated on social media of voters, often elderly, being dragged from polling stations and riot police removing ballot boxes.
Catalan President Carles Puigdemont then went on to say he respected the result of the referendum, before immediately suspending any declaration of independence, calling for dialogue.
He wrote to Madrid on Thursday that if talks were not forthcoming, his region would press on with separation from Spain, voting on the issue in its parliament. His letter prompted Madrid to confirm it would proceed with Article 155.
It is not immediately clear what the implementation of Article 155 will look like in practice; it is known as the "nuclear option" and has never been invoked before.
The government will need to propose measures it deems necessary, and put them before the Spanish senate.
These could range from comparatively restrained moves, such as taking command of the regional police force, to full-on control over the region.
It might also involve calling new elections in Catalonia.
"Let no one doubt that the government will do everything in its power to restore as soon as possible the legality and constitutional order," the government statement said.
It added that Madrid "deeply regrets the attitude of those responsible for the [government] of Catalonia to seek, deliberately and systematically, institutional confrontation."
Puigdemont, meanwhile, denounced in his letter what he sees as "repression" by Spain.
Rajoy is due to attend a European Council summit in Brussels later Thursday.