Catalan Separatists Win Election, Plan Next Steps Toward Independence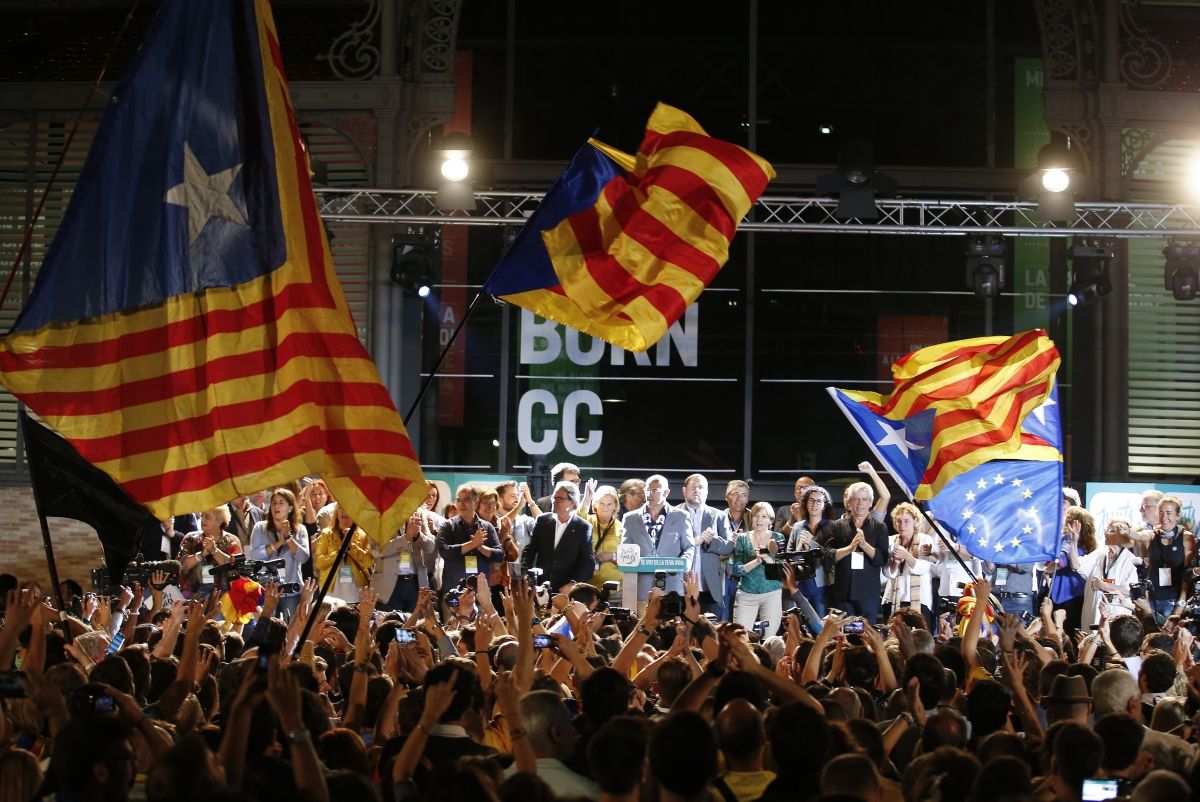 Pro-independence parties have claimed victory in Catalonia's regional elections that were held on Sunday, winning 72 out of 135 parliamentary seats. The separatists had billed the vote as a quasi-referendum on independence from Spain, something they will now push for.
Catalonia's main separatist party, Junts pel Si (Together for Yes) won 62 seats, while the far-left party Popular Unity Candidacy took a further 10. Despite their success, the pro-independence parties received 47.9 percent of the total vote. They were able to still win the majority of seats because Catalonia gives greater weight to votes from pro-independence rural areas with fewer voters. Had this been a referendum on independence, however, they would have needed at least 50 percent of the vote.
Both parties hailed their success, and are now preparing to take the next steps toward forming an independent state. "We won," Catalan's regional president Artur Mas told supporters in Barcelona. "Today was a double victory, the yes side won, as did democracy.
"We ask that the world recognize the victory of Catalonia and the victory of the yes," he added. "We have won and that gives us an enormous strength to push this project forward." However, independence is still a long way offthe separatists must now convince the Spanish government to let them hold a referendum on independence, something the unionists have vowed not to do.
Spain's Prime Minister Mario Rajoy has consistently said he will stop attempts by Catalonia to break away. In November 2014, his government refused to recognize an unofficial vote supporting independence. Speaking after Monday's result, Pablo Casado, a spokesperson for Rajoy's People's Party (PP), said the separatists had "failed" by not winning the majority of the vote. "This election should serve to end the independence debate once and for all," he added.
Opinion polls held by the Centre d'Estudis d'Opini indicate that the majority of Catalans want a referendum but are divided over the issue of full independence. Many in the region, which is one of Spain's wealthiest, are angry that they pay more in tax than they receive in investment from the Spanish central government.
The PP won just 11 seats in the election, down from 19 in the previous election that was held in November, 2012. The result comes three months before Spain's general election and is one of the worst results the PP have received in Catalonia. Rajoy is hoping to win a second term in power, despite his party performing poorly in regional and municipal elections in May.