Anthropomorphic Figurine Carved From Wild Ass Foot Discovered in Ancient City of Çatalhöyük
A small, anthropomorphic figurine carved from the bones of the foot of a Asiatic wild ass has been discovered at the ancient site of Çatalhöyük, often dubbed one of the world's first cities. The figure is unique in that it is the first-ever carving made from bone with human-like features found at the site.
It was discovered in an area that was used to store food by Marek Z. Barański, from the Academy of Fine Arts in Gdańsk, who led the excavations in the area.
Çatalhöyük, Turkey, was a large settlement that was continuously occupied for over 1,000 years, between 7100 and 5900 B.C. At its peak, it is estimated to have been home to up to 8,000 people, according to UNESCO.
Studying the site has allowed archaeologists to understand many aspects of daily life during the Neolithic period. "At Çatalhöyük, animal domestication, daily subsistence strategies, the use of animal and plant products, burial practice, the construction of houses, and other issues have been studied for years," Kamilla Pawłowska, from the Adam Mickiewicz University in Poznań, Poland, told Newsweek.
Çatalhöyük is made up of two main mounds, known as the West Mound and the East Mound. Pawłowska and Barański first discovered the figurine in 2016 in the East Mound in an area that represents the later phase of occupation, from around 6,500 B.C. Pawlowska's work has focused on the relationship between humans and animals. She previously found that the later inhabitants of Çatalhöyük started to process food more intensely, possibly as a result of environmental stress.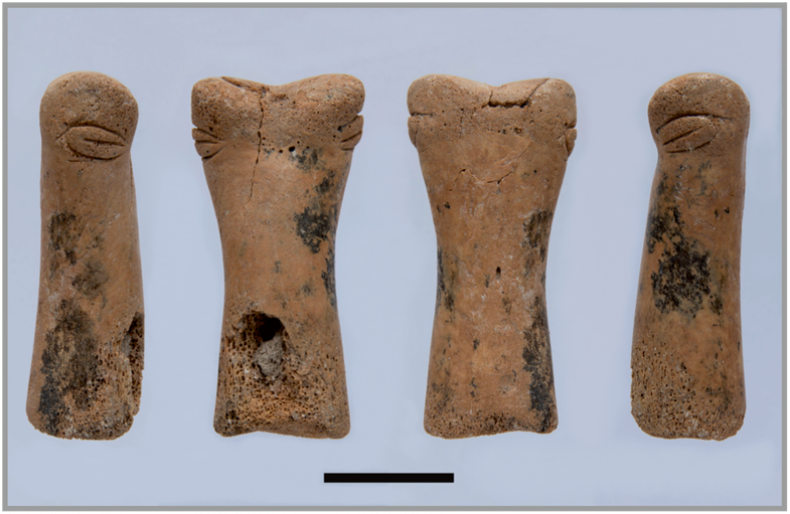 Finding an anthropomorphic figurine made from the bones of an animal that would have been fairly scarce at the time could provide insight into life in Çatalhöyük toward the end of its occupation.
Details of the discovery and its significance were published in the journal Archaeological and Anthropological Sciences.
"The figurines found during previous studies at the site have different sizes and shapes, but are usually made of clay. Our figurine is made of bone material, and so we believe that the artifact has profound significance for our understanding of the figurine as an object along with animal use and technological processes," she said.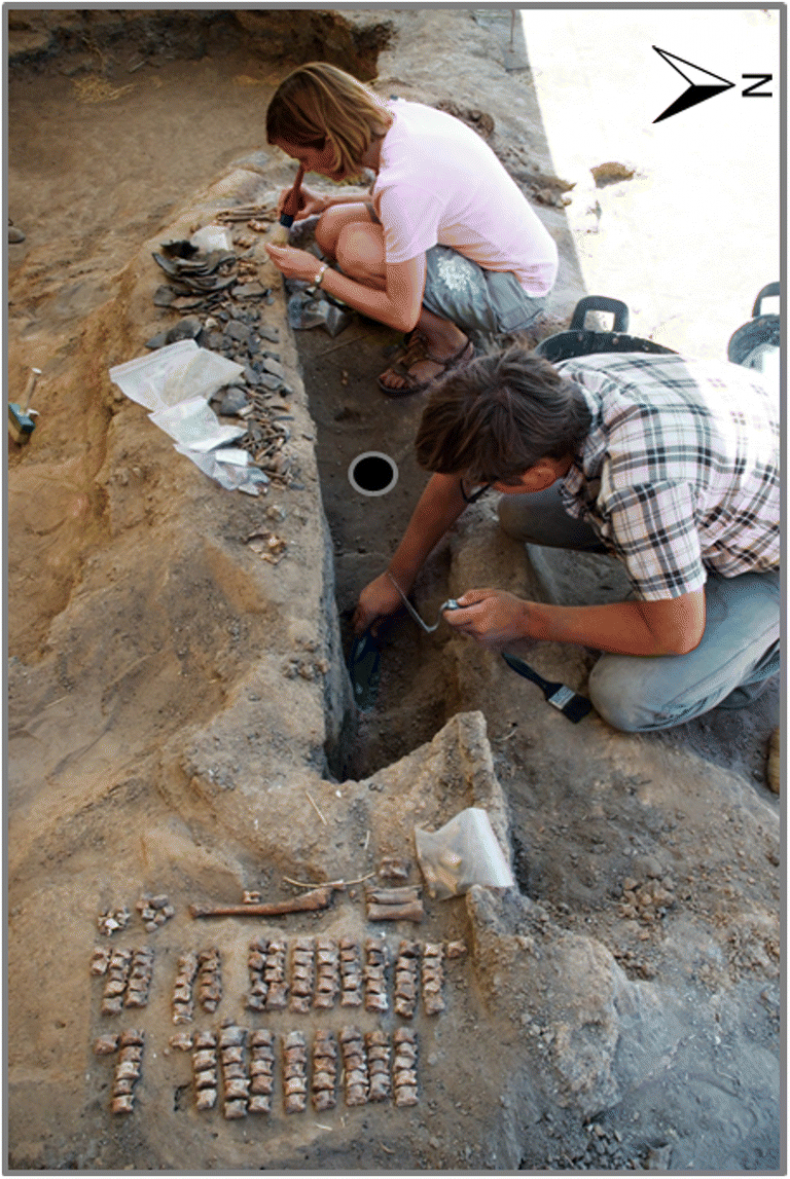 "A characteristic feature of this artifact is the coffee-bean shaped eyes, which make it into an anthropomorphic figurine; in fact, it resembles an 'idol', of a type especially well known in the Near East and in Iberia. The people who lived at Çatalhöyük were primarily involved in sheep herding, and used bone and antler as a raw material for manufacturing. They knew which element from the entire animal skeleton to choose and had skills in bone manufacturing."
'Barański said where it was found—in a food storage room—is important. "It is difficult to reconstruct the reason an artifact was made by people in the past," Pawłowska said. "However, we can shed light on the context of its finding and try to suggest the purpose of its uses."
Other similar artifacts are found at archaeological sites across Europe and the Near East, all with varying explanations. "Some of them are usually considered ritual objects, in contrast to others, which are believed to be gaming pieces or objects destined for the funerary context," she said, adding the latest finding expands this list.
"Given the lack of evidence, we have no reason to think that the domestic activities that might have taken place in the storage rooms held any symbolic or ritual connotations," Pawłowska said. "The exact purpose of their placement there remains unclear, as with most questions about the legitimacy of actions performed in the past, but we can suppose that inhabitants of Çatalhöyük linked them with food or food-related activity."
This article has been updated through as per requested by Pawłowska.
Correction 02/05 p.m. ET: A typing error has been corrected to say the date the object was found was 6,300 B.C. The headline and copy has also been corrected as the animal was originally identified as a donkey, when it was from an Asiatic wild ass.