Will Catalonia Really Leave Spain And Become Independent? What You Need To Know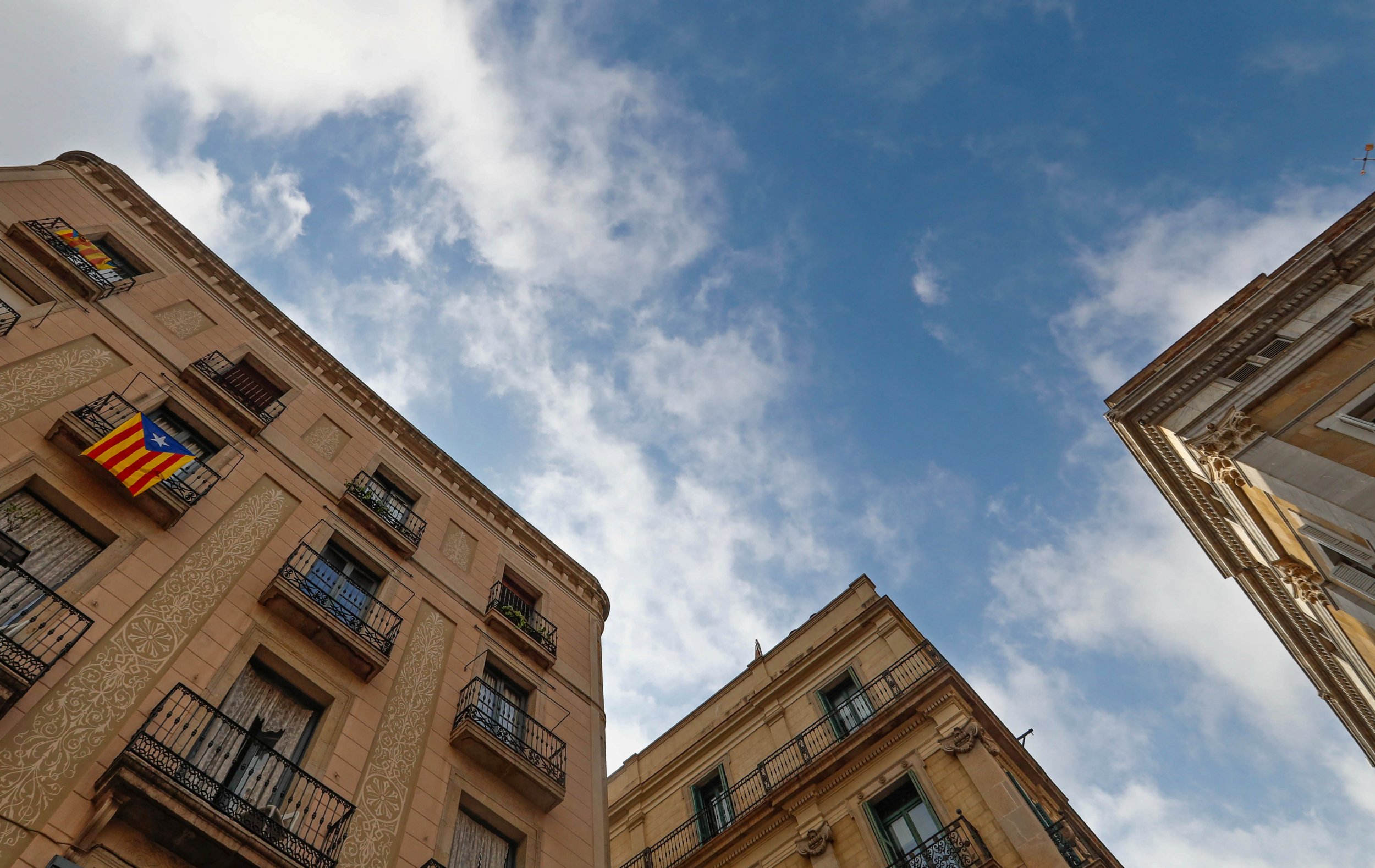 Is Europe about to get a new country? That's what some headlines suggest. It's been nearly a week from Sunday's disputed independence referendum in the Spanish region of Catalonia, and tensions are still rising.
The regional government, which wants to split from Spain, has said the region's parliament will respond to the result of the referendum—a 90 percent landslide in favor of independence, albeit on a turnout of less than half the population. Reuters reported Friday that regional President Carles Puigdemont would speak in the parliament on Tuesday.
Parliament's response could lead to a unilateral declaration of independence. That's not possible under Spain's current constitution and would be considered invalid by the Spanish government.
So what will happen next? Here's what you need to know.
Time to talk?
Before things get that far, it's possible the Spanish and Catalan governments could sit down to negotiate some sort of more moderate deal.
The Catalan government has called for the EU to play a more active role in mediating the debate between it and the central government in Madrid, but the central government has rebuffed this.
Raul Romeva, the Catalan government's minister of foreign affairs, says his side would still be open to dialogue with Madrid. "A sustainable solution should be based on dialogue, on negotiations, with no preconditions," he tells Newsweek, "Is there any offer from the state? No there is not."
The Spanish government position is that there is no viable debate to be had. "The government will not negotiate over anything illegal," a statement from Prime Minister Mariano Rajoy's office said this week, according to Euractiv.
Meanwhile, the EU is likely loathe to intervene too heavily.
While politicians across the continent were concerned by social media and TV images of police manhandling Catalans as they went to vote on Sunday, the basic EU legal position is that Spain has a right to uphold its constitution, and that the constitution makes the referendum invalid.
"It seems to me like the EU doesn't want to get involved in this," says Jonathan Hopkin, an Associate Professor of Comparative Politics at the London School of Economics (LSE), "They would rather it was left to Spain's institutions to sort it out."
But, Hopkin says, if there were more serious violence, particularly anything that resulted in a death, "the EU would probably have to start to get involved."
The declaration
Much hinges on exactly what emerges from the parliamentary debate on independence next week.
The radical left wing CUP party, which backs independence but is not in the government, carries weight among grassroots independence activists, and is pushing for an immediate unilateral declaration of independence.
But the government is a more moderate coalition led by the center left Republican Left of Catalonia and the center right Catalan European Democratic Party (PDeCAT), Puigdemont's group.
Romeva tells Newsweek that the government cannot prejudge what the position of parliament will be when it responds to the referendum result. But, he says, "The parliament has a duty... to recognise and to acknowledge the result of the referendum on Sunday." As for exactly what that could look like, "that's what the parliament has to decide," he says.
Jose Javier Olivas Osuna, an expert in Spanish politics at the LSE, says the parliament and government might end up taking a more moderate stance. "So far the nationalist movement has shown to be very flexible," he says. That means we can't rule out the possibility that "the declaration is somehow ambiguous."
Taking back control
If the Catalan government does unilaterally declare independence, the Spanish government may decide it has no choice but to suspend all or part of its regional autonomy and bring it back under national control.
Article 155 of the Spanish constitution states that "If a self-governing community [such as Catalonia] does not fulfil the obligations imposed upon it by the Constitution or other laws, or acts in a way that is seriously prejudicial to the general interest of Spain," the government can take "all measures necessary" to compel it to meet its obligations, including "issuing instructions" to it directly.
That allows for quite a broad spread of measures; the government could simply impose control over some aspects of the Catalan region, such as its police force, or it could take sweeping actions; firing and appointing ministers for the regional government, for example.
Such an action would likely provoke a backlash in Catalonia.
"If the Spanish state acts that way, could seriously somebody believe that this is going to... make the situation better?" Romeva says, "I think its time that somebody understands politically, in the Spanish side, that as long as [they] keep pushing by force... this is never going to be the right way in order to convince people in Catalonia that remaining part of that state is safe.'"