Catalan Independence: What Happens Next After Crunch Speech By Region's President?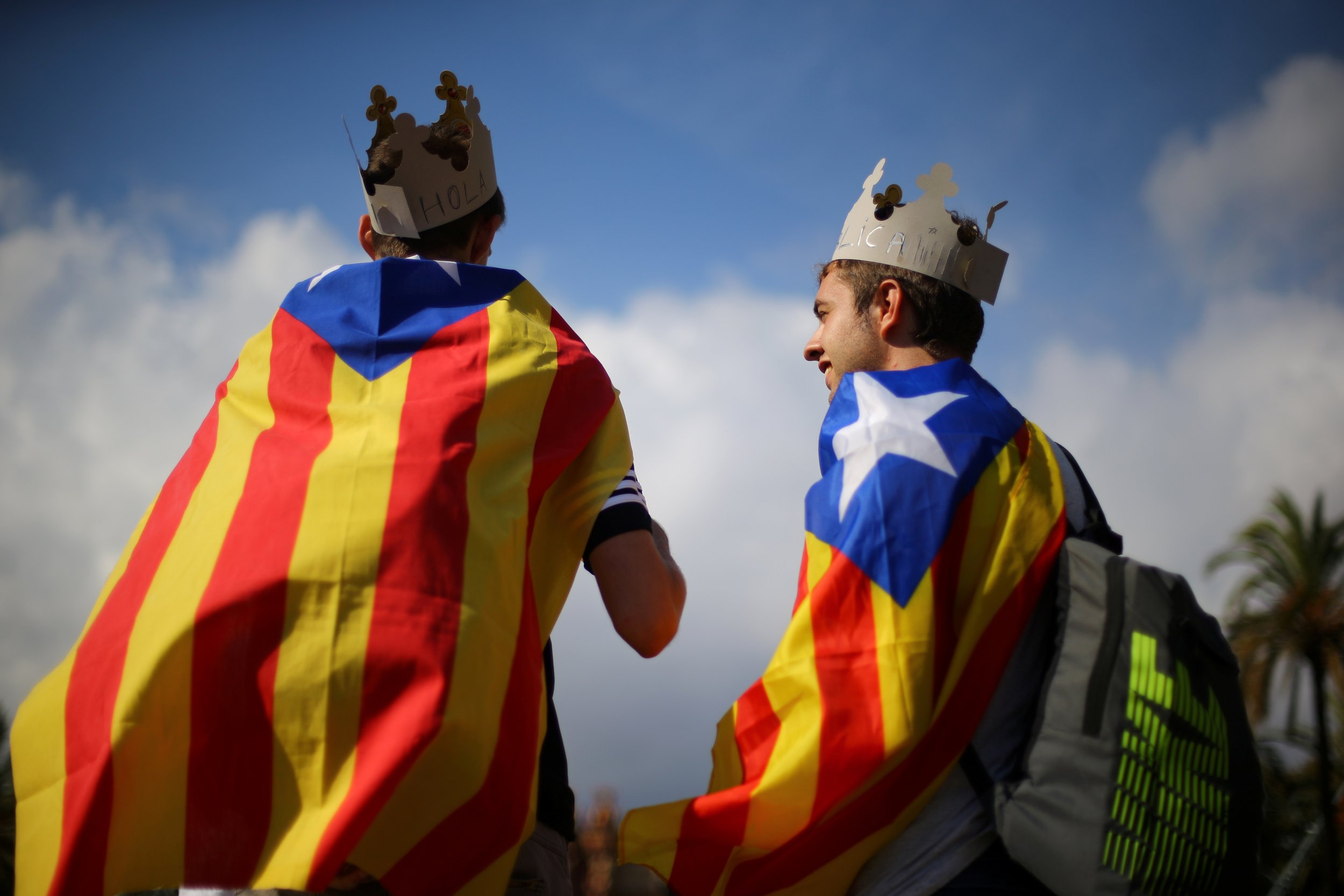 Carles Puigdemont, the president of the northeastern Spanish region of Catalonia, used a crucial parliamentary speech Tuesday to call for dialogue and stopped short of declaring independence, despite the pro-secession result of a recent, disputed referendum.
Tuesday's announcement marks the start of a new chapter in what is arguably Spain's most serious political crisis since its emergence from dictatorship in the mid-1970s. How did we get here, and what happens now?
The Story So Far
Following a prior referendum on Catalonia's independence in 2014—which delivered a pro-secession result but was not considered valid by Madrid—and the victory for a pro-independence coalition in the November 2016 Catalan elections, the Catalan government said it was preparing for the possibility of becoming a new country, pending the approval of the Catalan people.
"This is our last milestone," Puigdemont told Newsweek in 2016, speaking of the next independence referendum that, at that point, was in the early planning stages.
On October 1, the Catalan government finally held what it called a valid referendum, but Madrid considered it an unconstitutional and nonbinding act of protest. The result saw 90 percent of voters backing independence, but less than half of the population turned out amid a heavy-handed national police crackdown on voters and polling places.
Tensions have only escalated since, with Spain's King Felipe VI making an unusual political intervention to say that the referendum's organizers had put themselves "outside the law."
On the other side, the Catalan government has complained of police brutality during the referendum and said that the Spanish government was seeking to stifle democracy.
A Suspended Declaration
In a speech before the regional parliament Tuesday, Puigdemont said that he was seeking a mandate from lawmakers to declare independence but that the effects of any such declaration would be "suspended" to allow for "dialogue."
"We have to calm down these tensions, and we have to go step by step towards our goal and to what people have asked for," he said.
That puts the ball in Madrid's court. The Spanish government could agree to mediation between the two sides, which would allow them to come to an agreement short of Catalonia simply declaring its independence. The Catalan government would like these talks to lead to an offer of a legal referendum, but few in the Spanish capital back such a prospect.
Alternatively, Madrid could take a tougher route. Article 155 of the Spanish constitution allows the central government to take control over all or part of the region's affairs. That would likely spark a big backlash from independence supporters.
In his speech, Puigdemont called for calm and for dialogue. "To these people who are scared, I am with you; I am with those people, I want to calm them. The government of Catalonia will be firmly with democracy, with tolerance, with dialogue, with respect towards people who disagree with us," he said.
But after the past week, bad feelings run deep. Whatever happens next, the political gulf between Madrid and Barcelona will take some time to heal, if it ever can.