Catalonia Pushes Ahead With Referendum Plans Despite Court Move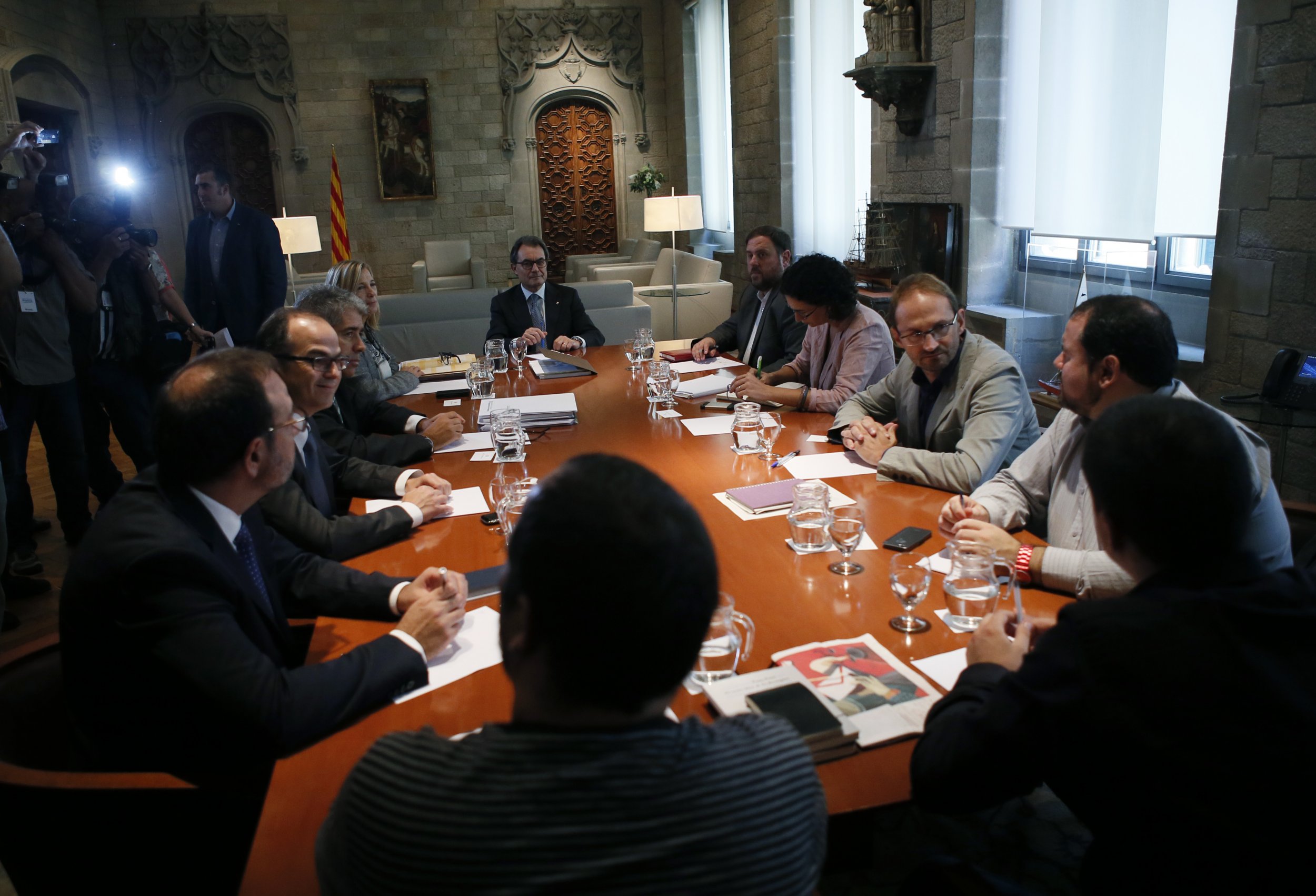 The leader of Catalonia has set up a panel to supervise a contested independence referendum next month, defying Spain's central government which has gone to the courts to block the vote.
The president of the wealthy north-east region, Artur Mas, appointed a seven-strong committee to oversee the ballot on Thursday evening, the local government said in a statement.
It was the first official move to prepare for the planned Nov. 9 vote on separation from Spain since the Constitutional Court agreed on Monday to review the legality of the referendum -- a decision that effectively suspended the ballot.
Prime Minister Mariano Rajoy's People's Party will appeal the creation of the commission, the head of its Catalan division said. "Mas has lost his sense of responsibility, his sense of state and his common sense," said Alicia Sanchez-Camacho.
Catalonia, with a population of 7.5 million people, its own language and accounting for a fifth of Spain's economy, has long sought independence and was buoyed by the close result of last month's referendum in Scotland.
Madrid, worried that a vote would tear the country apart just as it is slowly emerging from a ferocious economic downturn, argues that any ballot on secession would be against Spain's 1979 constitution.
Catalonia said earlier this week it would temporarily suspend campaigning as it prepared to appeal against theConstitutional Court decision.
Mas is due to meet pro-independence parties in Barcelona on Friday to decide strategy following the court ruling. Political analysts have said Mas was likely to call early regional elections, turning it into a de-facto plebiscite on secession.
CORPORATE SOUL-SEARCHING
The Catalan capital of Barcelona is home to some of Spain's biggest companies, which are warily watching developments.
"Obviously (the situation) is worrying ... What is desirable is for there to be a dialogue," said Josep Lluis Bonet, chairman of Catalan sparkling wine maker Freixenet.
While most executives have held their views on independence close to their chests, fearful of a customer backlash, Bonet has been one of the most outspoken against separatism.
"Things are just fine how they are and we hope we're lucky enough for it to stay that way," he told reporters before an Ibero-American conference in Madrid.
Oil company Repsol's chairman Antonio Brufau, who is Catalan, also called for some soul-searching.
"We need to start reflecting, so what is done is for the good of everyone. There are more things that unite us than keep us apart. We should look for the things that bring us together," Brufau told reporters.
While Repsol is based in Madrid, its largest shareholder is Barcelona-based Caixabank, Spain's third biggest lender.
Other major Spanish companies with headquarters in Barcelona include the country's largest drug company Grifols, global infrastructure firm Abertis, gas and power firm Gas Natural Fenosa and lender Sabadell.