Catcallers Will Be Fined $870 on the Spot Under New Law
French politicians have introduced on-the-spot fines of up to $870 for public sexual harassment, following an incident last week in which a woman was attacked for admonishing a catcaller in Paris.
The new legislation approved by the French parliament bans sexual or sexist comments or behaviour considered degrading, humiliating, intimidating, hostile or offensive, the Associated Press reported. It will also make it easier for prosecutors to pursue rape charges against adults who have relationships with children younger than 15, and extends the statute of limitations for sex crimes.
The proposals were already in motion when Marie Laguerre, 22, was punched in the face in Paris last week. Laguerre confronted a man who made lewd comments as he passed her in the street. The man threw an ashtray in her direction after which Laguerre swore at him. Then, in broad daylight and in front of a busy restaurant, the man returned and slapped Laguerre in the face.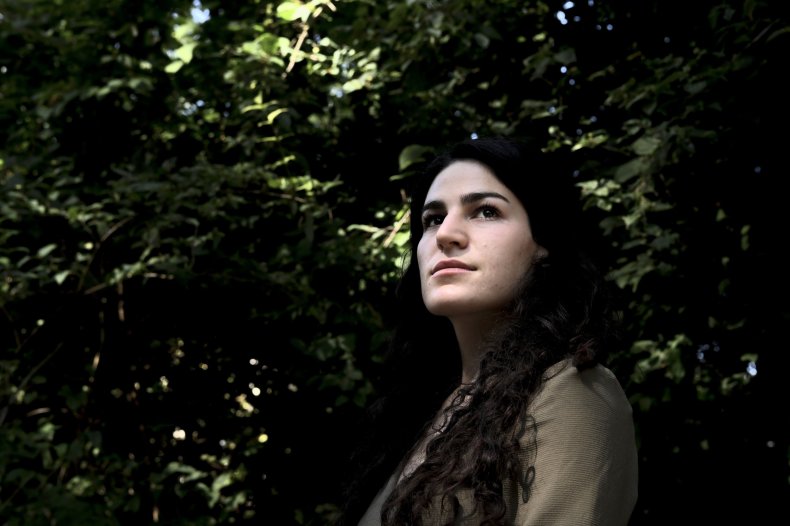 Laguerre told Le Parisien, "It's not about me now, it's about all women. It happens every day, women talk about it. As long as this continues, we can never talk about it enough." Though an investigation has been opened, the man has not yet been arrested.
Under the new legislation, those convicted of sexual harassment in public will have to pay a fine of between $105 and $870. Those who engage in so-called "upskirting," in which a photograph or a video is taken under someone's clothes without their consent now face a one-year jail term and a fine of up to $17,400.
The bill will also make it easier for prosecutors to classify a relationship between an adult and a child under the age of 15 as rape. Though such relationships are already illegal in France, prosecutors previously had to prove a non-consensual act before charging a person with rape. It is now defined, instead, as a statutory "abuse of vulnerability".
This change is significant given recent two separate controversial court cases, in which two men—aged 30 and 28—were accused of raping 11-year-old girls. Because police could not prove the girls were coerced into sex, they were unable to press rape charges.
The statute of limitations regarding sex crimes, previously 20 years after a victim turns 18, has been extended to 30, to give investigators more time to successfully prosecute cases. Harsher sanctions for cyberstalking have also been codified.
France's Junior Minister for Gender Equality Marlene Schiappa said the new measures will act as a "deterrent" against potential harassers.