Fake FBI Agent Who Used Novel, Movie Character Names to Rob Immigrant Businesses Sent to Prison
The names and badge were make-believe, but the strong-armed thefts were real.
Steven Fisher, 44, was a robber pretending to play lead roles in spy novels and Hollywood biopics. For most of 2017, the former Boeing employee went on a crime tear, shaking down mostly immigrant-owned mom and pop shops by brandishing an air pistol and flashing dubious documents he downloaded off the internet.
On Monday in Seattle's federal court Fisher was sentenced after he pleaded guilty to pulling off two-bit scores portraying himself as the serial fraudster Frank Abagnale who was the inspiration behind Steven Spielberg's Catch Me If You Can and showed off his FBI badge with the name Jack Ryan who is the central spook in the late Tom Clancy's novels.
During his sentencing for both robbery and attempted robbery and multiple counts of false impersonation of a federal officer on Monday -- U.S. District Judge James Robart doled out a stiff 5-year prison sentence to Fisher and gave him a tongue lashing.
"This was a long-term calculated crime attacking a marginalized community," Robart said, of the crimes that featured Fisher bullying mostly undocumented groups from mostly East African nations. "You picked the most vulnerable group of people I know… You did a despicable thing to people who deserved better."
In an interview with Newsweek, Fisher's father wasn't ready to give a pass to his son either.
"I suspect that somewhere or another he got a sniff of drugs and things went south from there," Richard Fisher said. "This has to be the dumbest thing he's done in his adult life. The kid needs to own up to that."
It wasn't always this way.
The retired sheriff deputy emphasized that his son resented his marriage falling apart. But before it did, Fisher lived a pretty square life, holding a position as a facilities manager at Boeing.
"Between him and his wife they were earning $300,000 a year," his father said.
According to the Government's Sentencing Memorandum obtained by Newsweek, Fisher, who had only a prior for theft back in 1993, adopted the big screen personas and "attempted to rob using the ruse of an FBI investigation" at numerous Seattle money-wiring businesses culminating in his arrest on Aug. 19, 2017.
Six months before the jig was up and he was netted by the real feds, Fisher set his sights on Red Sea Financial, a cash wiring service servicing customers with ties to Eritrea and other East African nations. Fisher approached the lone employee by "showing [him] a fraudulent badge" and "a document that he claimed was a search warrant -- all bearing a fantasy signature by Frank Abagnale.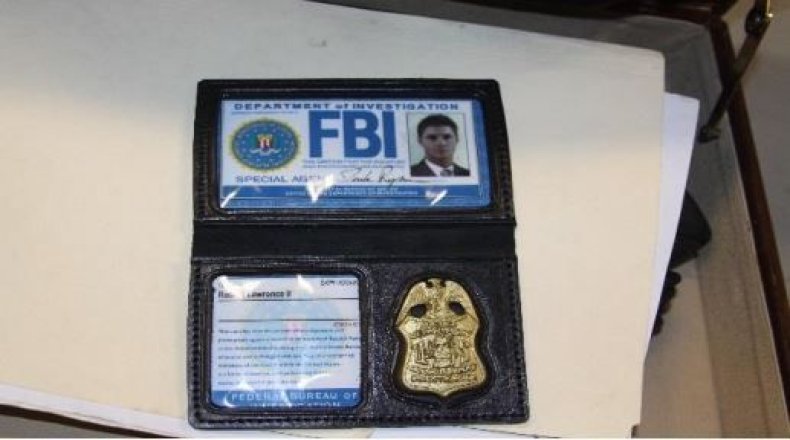 The warrant, prosecutors confirmed, was "purchased via the website LegalFakes.com, whose logo features a broken justice scale and welcoming tagline on the homepage reads: "where EVERY day is April Fools Day!" Beyond search warrants bearing seals that read "712th NonJudicial District Court" and notarized by folks with names like "F.L. Aysheeo" the one-stop shop also offers a"Strip Search Warrant", Citizen's Arrest", Palimony and Paternity Suits, as well as a "Deportation Order."
He proceeded to wield an air pistol that was fit with a silencer and accused the business of having "conducted a bad transaction," the court documents show.
Fisher demanded he appraise Red Sea's transactions for that day and personally check out the back room, the papers say.
That's when, according to the documents, Fisher forced the employee to shut down the computer "that maintains the hard drive for the security cameras inside the business" in order for him to gain access to the safe without being seen.
Fisher swiped the computer tower and stashed $128,000 (Fisher claimed it was half that amount) in the safe in his backpack before he padlocked the backroom door with the employee trapped inside.
A friend managed to come to the employee's aid and together they called 911.
For six months, it appears Fisher lied low.
But on June 28, 2017, he allegedly attempted to pull off the same scheme at a grocery store and travel business in Seattle's SeaTac area, short for Seattle–Tacoma International Airport.
"At both businesses [Fisher] represented himself as an FBI agent and said he was there investigating a case," the sentencing document states. "He also displayed a fraudulent badge."
The charlatan made off with approximately $2,000 in cash and took three telephones and paperwork.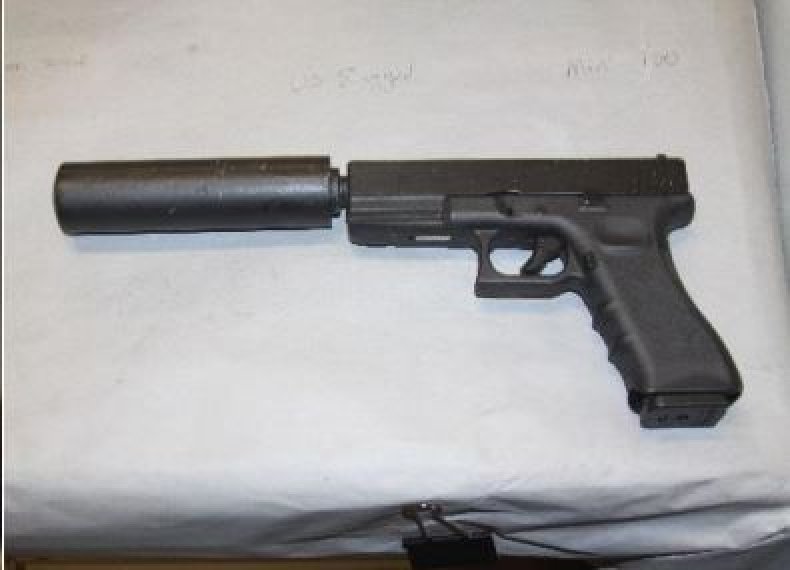 A month later, Fisher approached the manager of Dahabshil, Inc, another money wiring service based in Seattle.
As author Clancy's Jack Ryan, Fisher made the character his own. His Jack Ryan wasn't with the CIA but a special agent with the FBI, the documents show.
He attempted to bring the manager of Dahabshil and a neighboring business in on a sting. Fisher walked them over to a parking lot and warned "a suspect was planning to break into Dahabshil later that night and the FBI would be watching," according to the sentencing memorandum.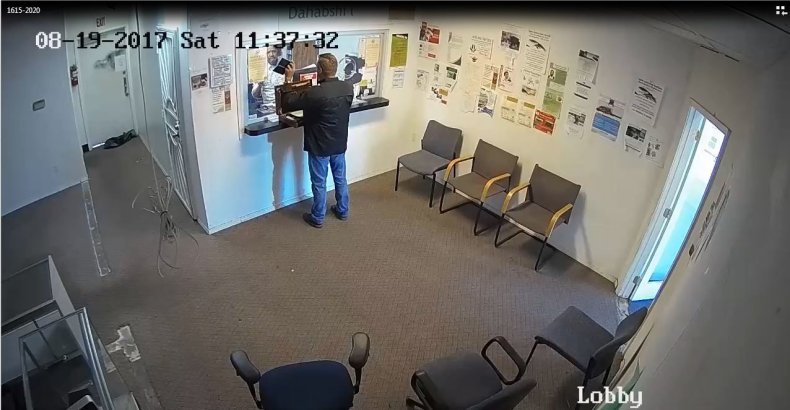 In a preemptive move, Fisher -- er -- Ryan explained that the cash had to be removed before the would-be burglar arrived.
The manager smarted to the cockeyed plan, and didn't empty the currency. Instead, the manager called authorities and filed a formal report.
At around 11:30 a.m. on Aug. 19, court papers show Fisher returned to Dahabshil to attempt "the same crime."
Still claiming to be a special agent, Fisher flashed a fake badge and this time carried with him a briefcase.
He then demanded to be shown files.
The manager was spooked and, according to the court documents, feared he would be robbed and "activated the panic alarm," which scrambled Seattle Police Department officers.
Responding officers arrived with real badges, and armed with real warrants.
They proceeded to search Fisher's silver 2005 Mini Cooper and popped his briefcase, which contained several pairs of handcuffs, a handcuff key, bear spray, bolt cutters and Fisher's air pistol and silencer. What's more, according to the court documents, cops found "a bifold wallet with fraudulent FBI credentials for 'Jack Ryan' and a fraudulent FBI badge."
Fisher was taken into custody and on July 9, when he pleaded guilty to robbery and impersonating an FBI agent. Prosecutors characterized Fisher's crimes in his sentencing memorandum as "well planned and skillfully executed."
Beyond the prison bit handed down by the judge, Fisher is also on the hook to pay $125,000 in restitution.
The answers as to why Fisher fell so hard are clear to his father.
"All through Steve's life he has never taken responsibility," Richard Fisher said, noting that he had a good life before embarking on a career in crime. "There's no reason for what he did other than he had his head up his ass."